Not Benchwork but Workbench
Took the time to tidy my workspot and build a second workbench, now I have a workbench for electro tools and such, painting and for assembling and such. Here are some images of my workspot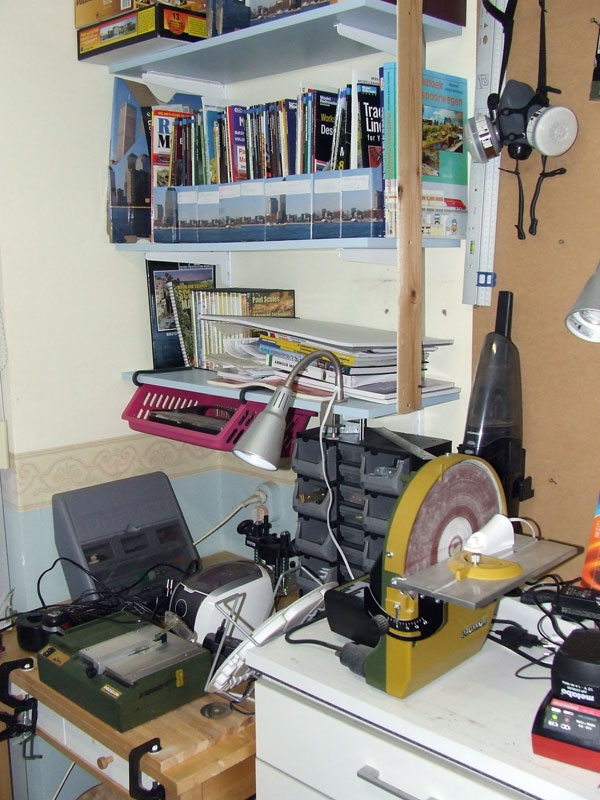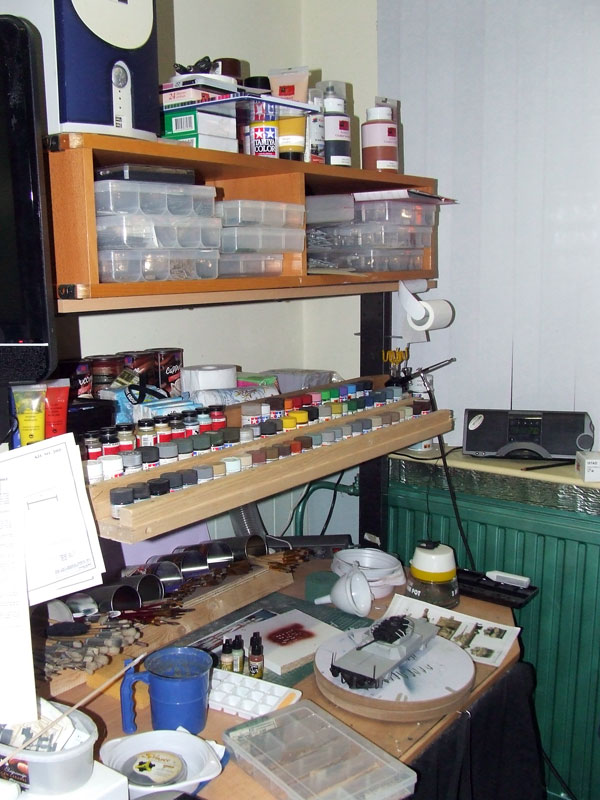 I use these florists things to hold bottles of paint etc. so they don't tip over easy, they are readily available in dollar stores and such, especially around Xmas. I use bigger brick sized ones to stick sharp tools and such in .
Next to the bottle stand is my Lazy Susan, got this one at an art store, it's used for pottery, not cheap but I use it a lot and it will last a lifetime, very stable and strong.
Currently on my workbench, May 2012, Fishers Farm Supply in N-scale and a Foscale freebie in H0 scale , Slims Burgers
On my other workbench shoppers paradise.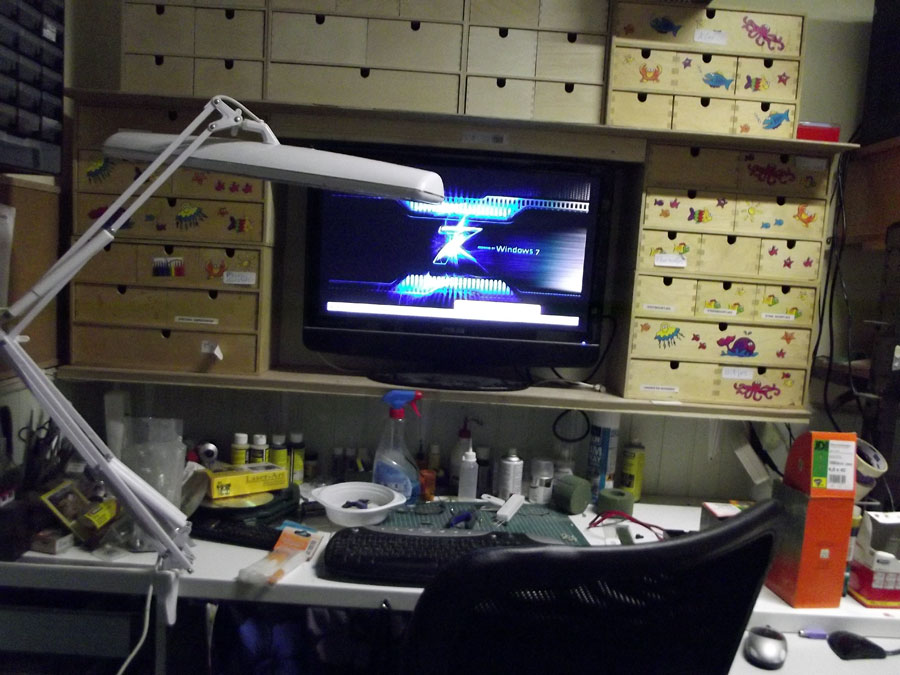 Worked on my workbench today , created a spot for my monitor/tv right in front of me and some more drawers for small things around it. This way I can do some modeling while at the sametime doing some gaming and chatting and forum posting, I just hope this leads to more modeling getting done.
I kept misplacing stuff and looking for a spot I could do some soldering , so finally I cleared out a large piece of the lower level and made this temporary workspot.
And at the local budget store I got this nice toolbox for just 8 euro's , this is now my track-toolbox.
Some photo's of the Rolling Road I got at Eurospoor, very simple build, for people that want to do it themselves.