Will Models
These are Resin kits by Willmodels
I bought these from
Will Models ebay shop
, they look very good , great detail and very crisp castings. I will be building some of them shortly and show a build thread here.
First of the Will Models structures is the Waffle Shop, these are the parts, very detailed castings and decals for 3 different businesses.
Just a tiny bit of sanding doen to get the walls square. Glued with Zap a Gap, a thicker CA glue, I still think resin is hard to glue, next time I will try 2 part epoxy.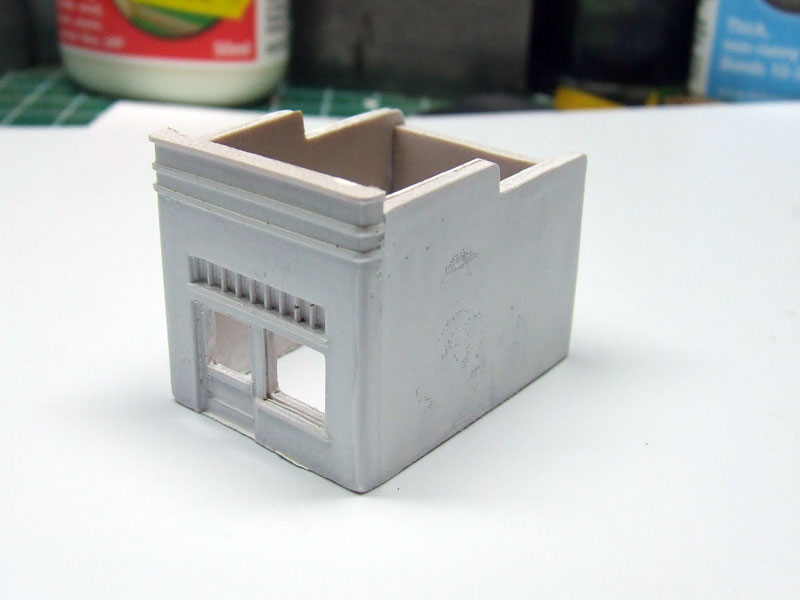 2 thin coats of white primer ,after washing the parts with soap and water.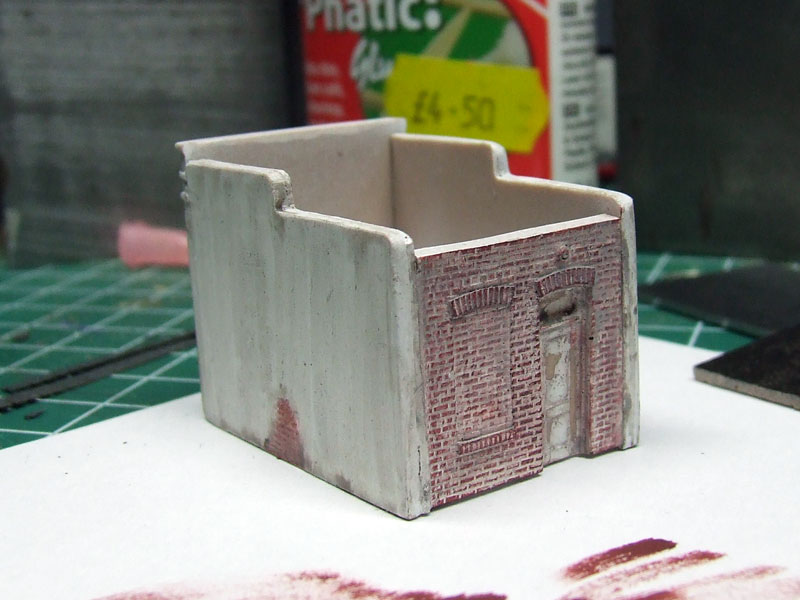 Dry-brushed with Maroon red and added some grey weathering chalks. Not satisfied right now , too much white , will let it dry and then a wash of grey to tone down the white.
Some pictures of the finished building.
Details like trashcans , people maybe a bench, will be added when I know where this will go on my layout.
These are the contents of the next kit fro Will Models I'll be doing , Millies Cafe, although I don't think it will be a Cafe.
Walls put together, spray painted white and then drybrushed the bricks.
I also found the business it will become, The Toon Shop Kansas City, I made my own decals using the method I learned at NSN.
After a second go at the decals , this time slower and lighter sprays of Dullcoat I added them and finished up the build.