Weimers Mill
Branchline Trains structures always come in a nice box with full color photo on it.
The parts , including laser cut shingles and peel and stick windows and doors.
All the wood done with a stain of A&I
Walls painted and the main structure assembled.
Windows , doors and foundation added , the thickness of the windows makes me think that this is an older Branchline Trains structure , I have several other kits from them and the windows are much better looking on the what I believe to be newer ones.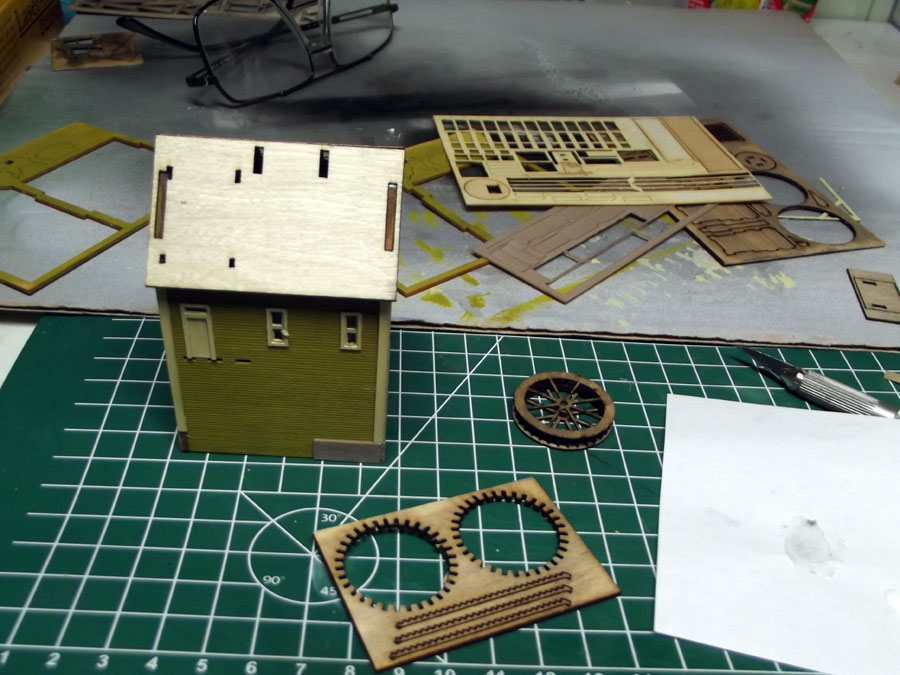 Roof subs on and part of the wheel assembled.
Loading dock an stairs in place , oops forgot to paint the foundation.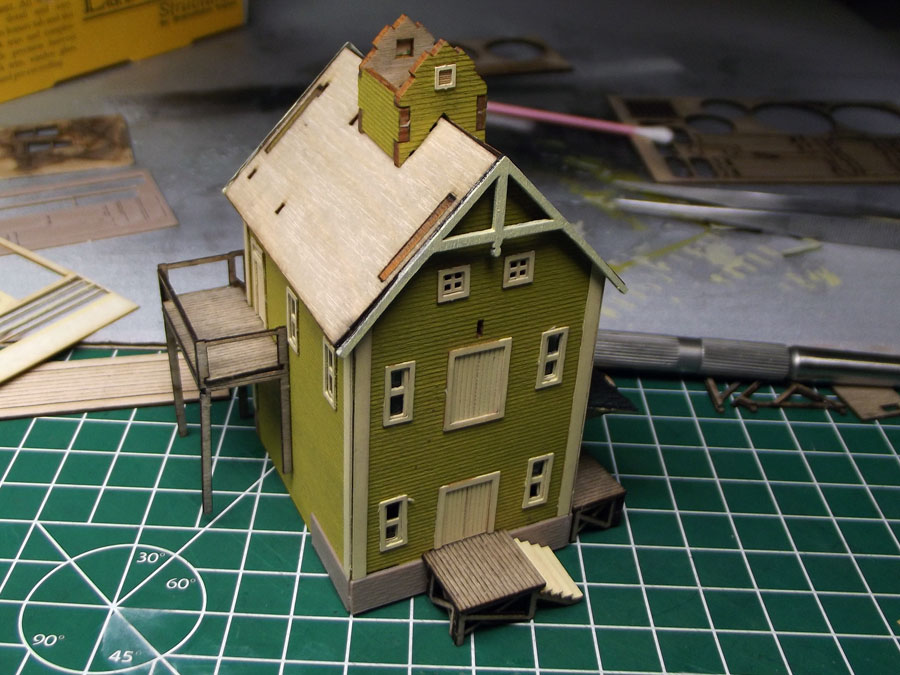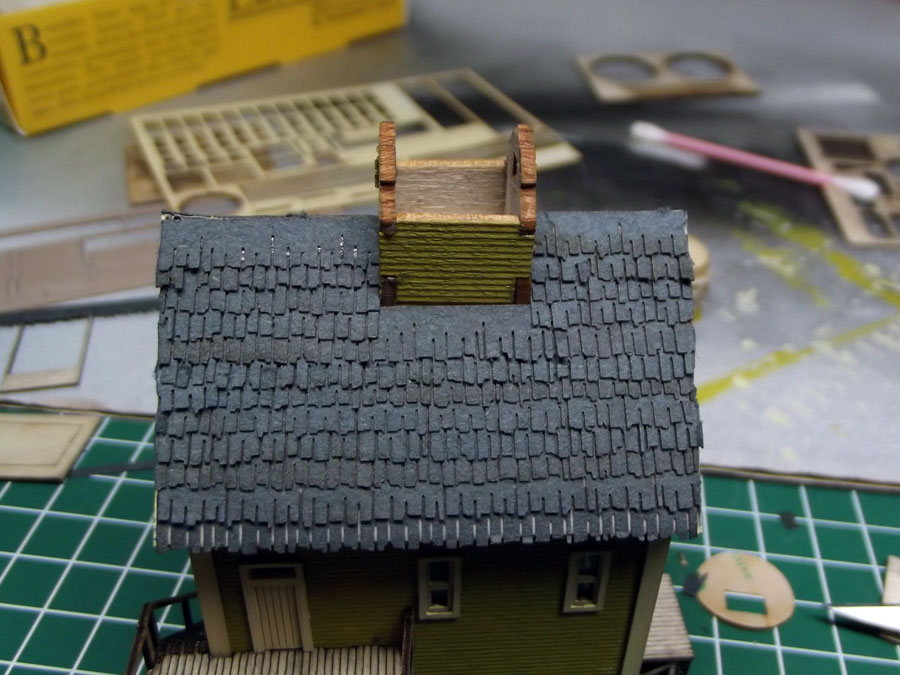 The shingles among other things look a bit large but will do , what I don't like is when you use shingles the last row against the cupula is just a flat piece of paper instead of shingles.
So I fixed that by cutting off a very narrow piece of the shingle row and even using single shingles , even though a bit overscale they're still small in N-scale.
The waterbarrel , I used some copper thread to simulate the bands.
The finished building from different sides.