Valley Fuel and Supply.
The box with a good photo of the end result.
Applying bracing to the walls.
Installing the main walls , making sure they are square.
Roof assembly.
Roof's assembled and building ready for painting.
Airbrushed Vallejo Light Green
Doors and windows assembled.
Inner frames for the silo's assembled.
Roofing , peel and stick and given a base of Matt Black. Also assembled the loading docks.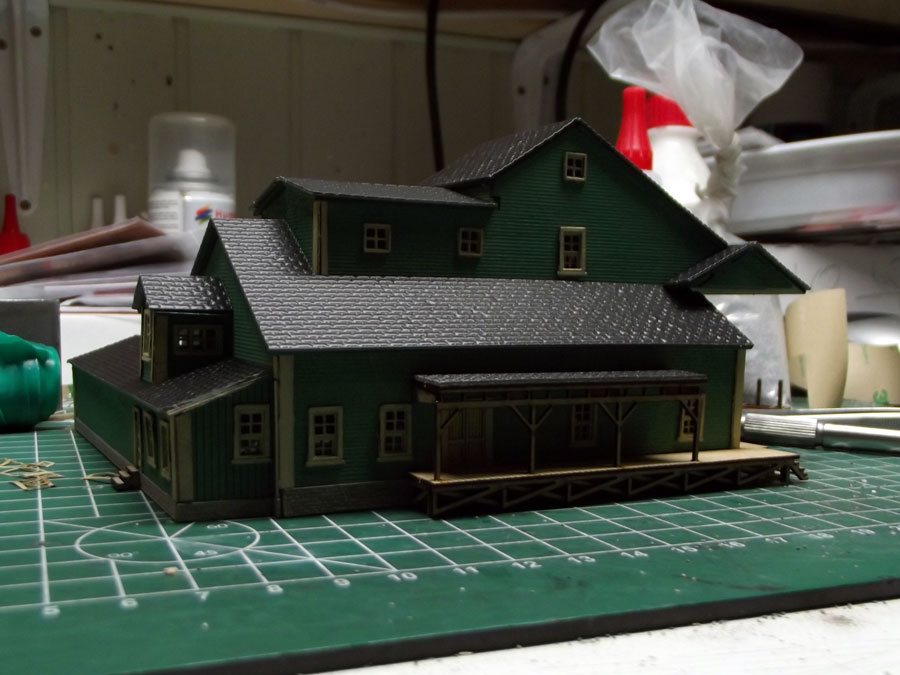 Dry brushed the roofing with various reds and tans.
Straps around the silo's.
Final photo's of the finished structure, now to find a nice location for it.