Stock Pen 1
MTL has a nice simple to build stock ramp, I built three, one is for Stock Pen 1.
Painted and weathered by scratching them with a distresser weathering brush.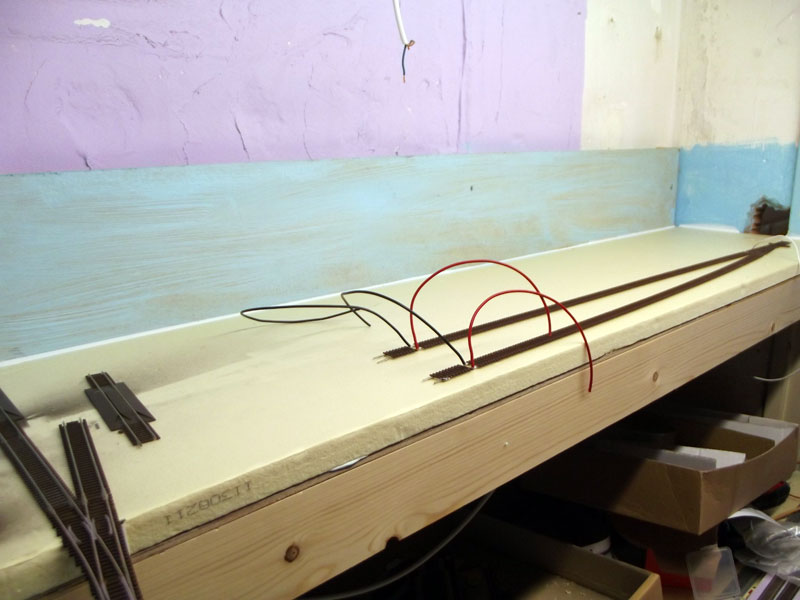 This is the space where the stock pen will be located, getting ready to lay track , feeders connected for track and for powered frog.