CCK Naked Fish Shipwright
The directions.
The contents.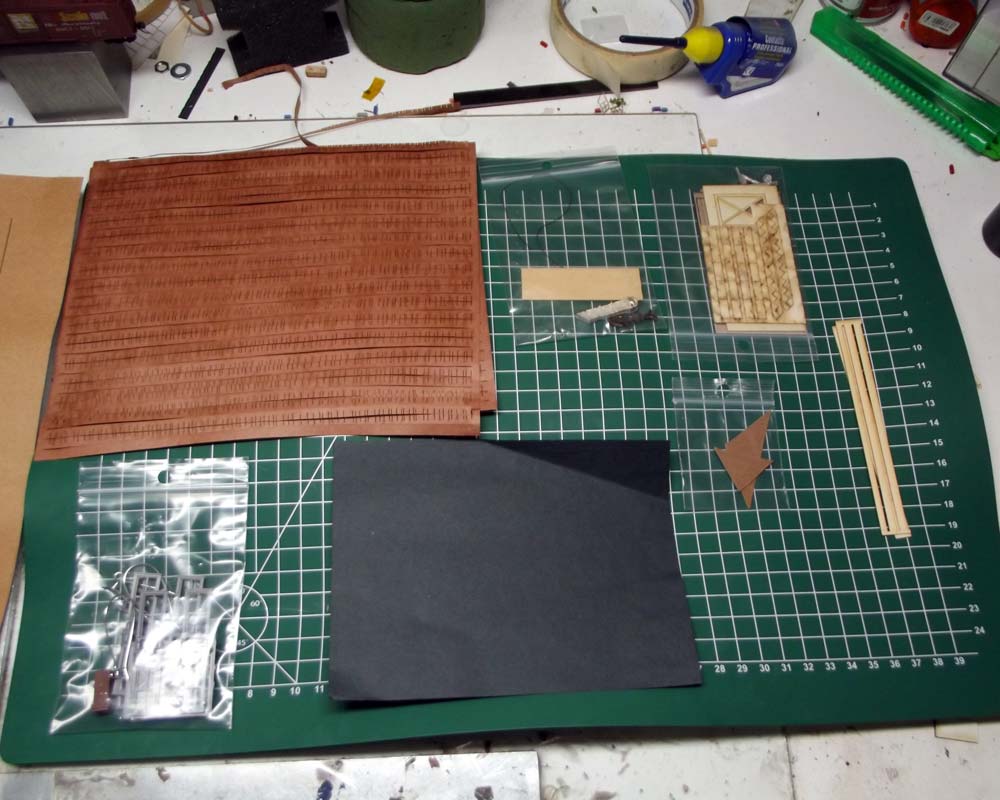 Roofing, siding shingles, stairs.
Braced walls , placed exactly right on the corners it makes it very easy to glue the walls. Note the walls do not abutt, the bracing does.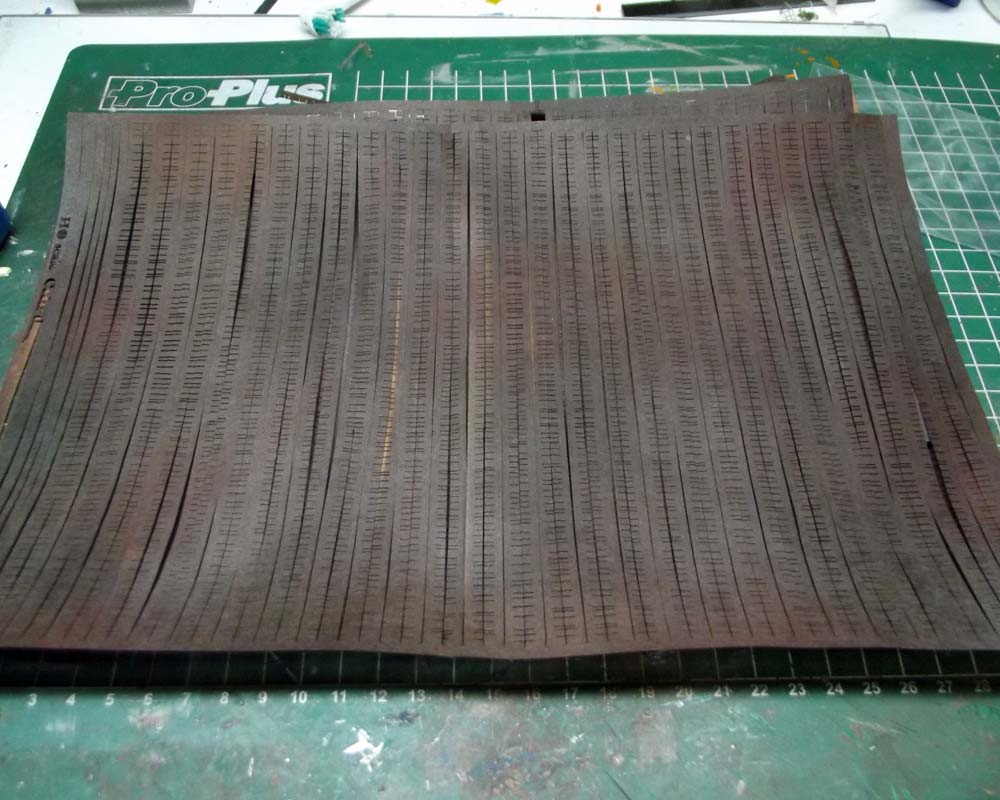 Spray painted the shingles with green , black and oxide red while still on the sheet.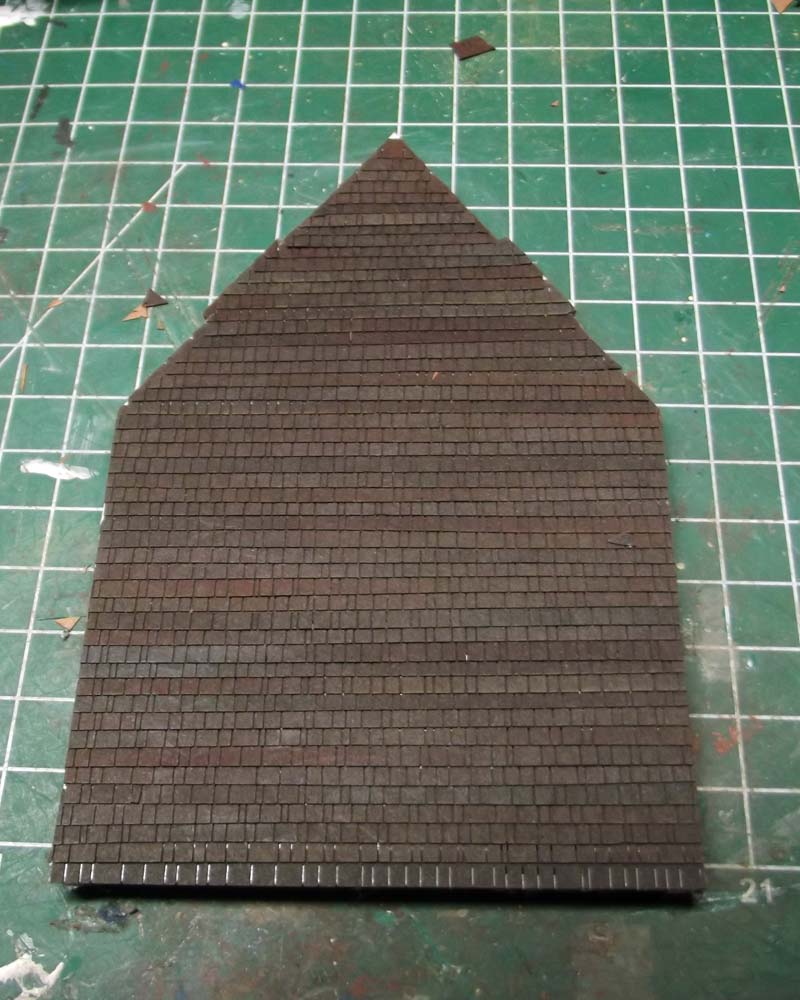 Using transfer tape to place the shingles.
First drybrushed with green then with cream acrylics.
Glueing the walls together using a magnetic jig to keep things square.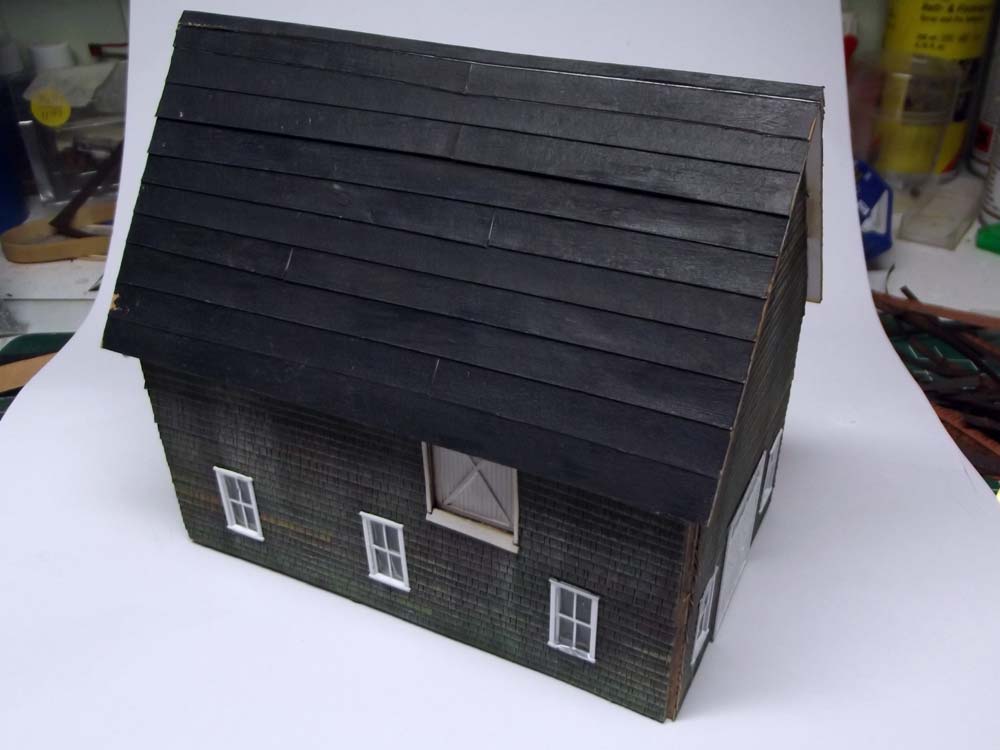 Roofing also done with transfer tape, the roofing is made by painting a sheet of slightly thicker paper included in the kit , the paper has alignment on the back so you can easily cut strips.
Trimming and corner beams glued into place. I gave it a wash and painted all the trimming first.
Stairs are from RSLaser , there's a little jig included to make it. Made the platform and railing from stripwood , also all included in the kit.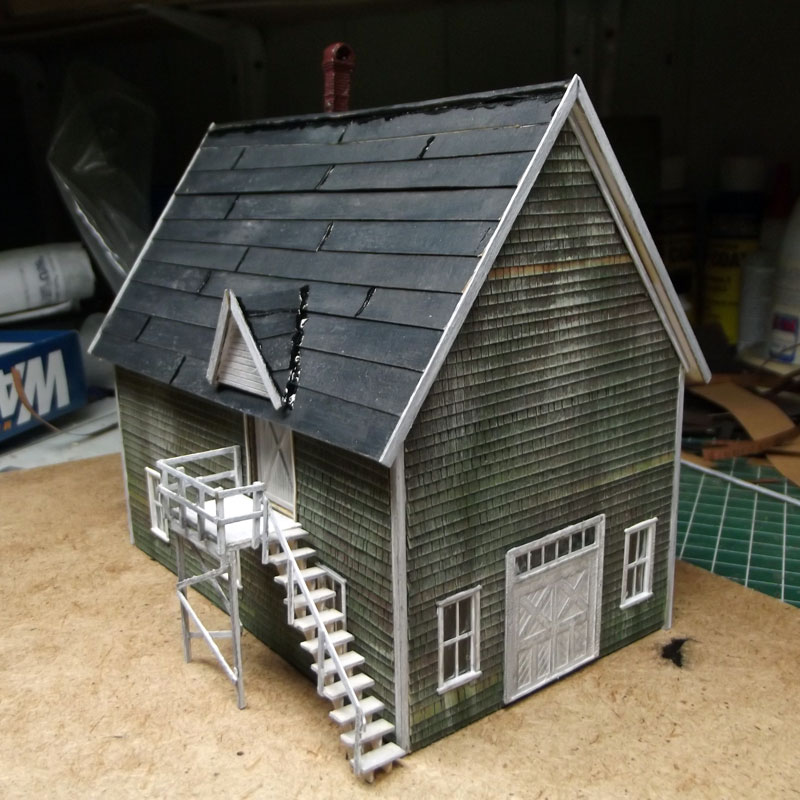 Some acrylic paint to make it look like tar . The stairs in place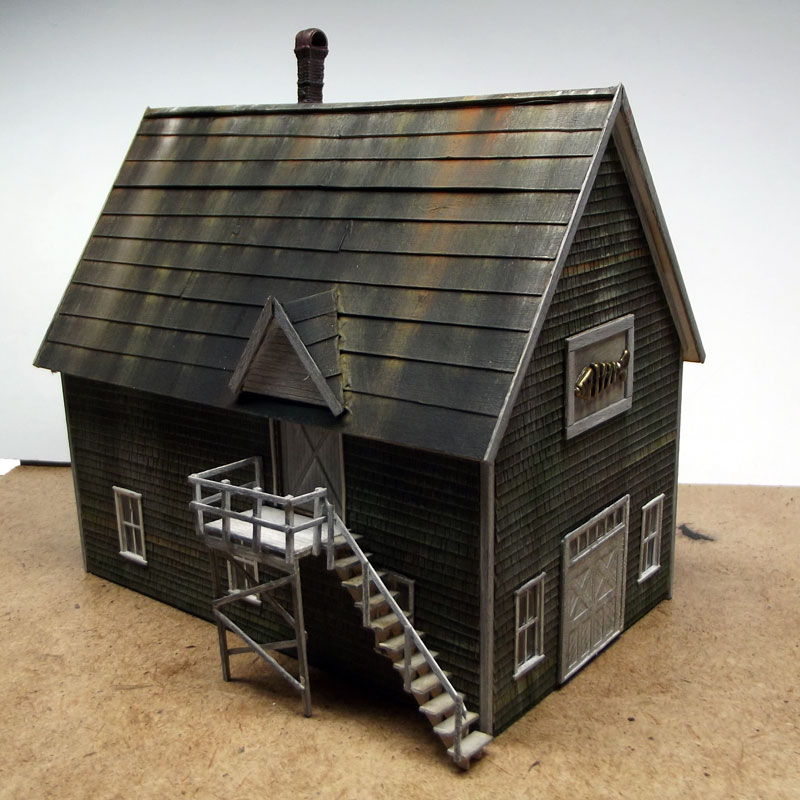 Roof weathered with chalks. The first 2 layers of chalk I fixed with spray fixation, but the result was to bland, so I decided to put the chalks on now and not fix , the colors look good to me and I hope it will stay in place because of the first layers giving it some tooth.