Bar Mills Saulenas Tavern
This is the build of Bar Mills Saulenas Tavern, for the town of Clay Center.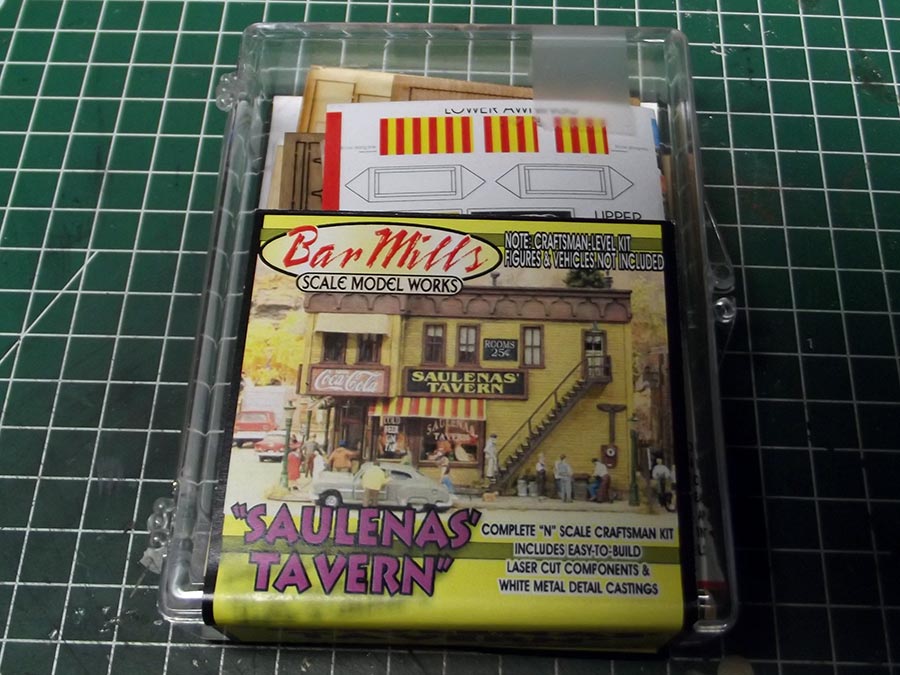 The small plastic box this kit comes in.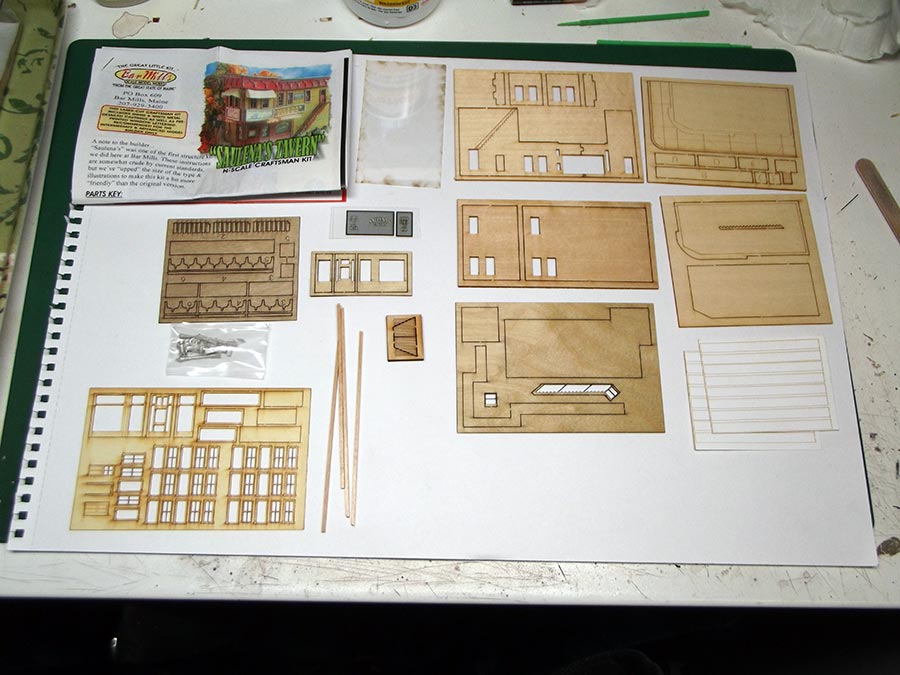 The contents of that box.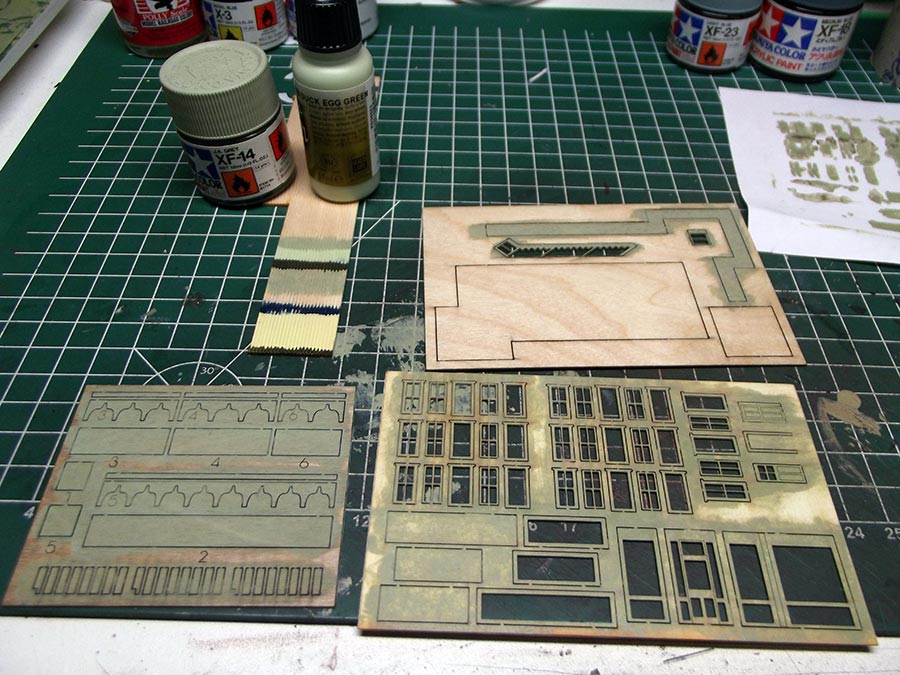 The 2 colours I chose for Saulenas , Tamiya J.A. Grey and Vallejo Duck Egg Green, the Vallejo Air paint is also very good to use with a brush on wood. The windows , doors and ornaments in Tamiya JA Grey.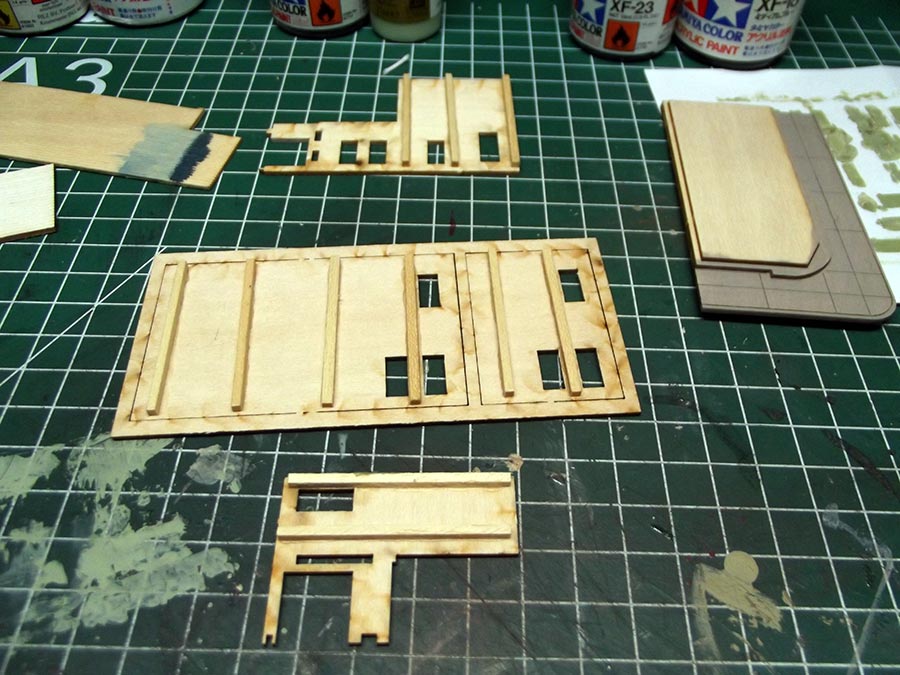 Bracing for the main walls .
The painted walls , the Duck Egg Green gets darker after a few hours of drying.
Corner posts and the walls , clearly darker now the right after painting.
Windows and doors assembled. They are peel and stick, something every N-scale door and window should be.
Started assembly of the walls , the base consists of 3 layers , stuck together and painted Badger Concrete, a more greyish concrete then that I used on the Somerville coal bin.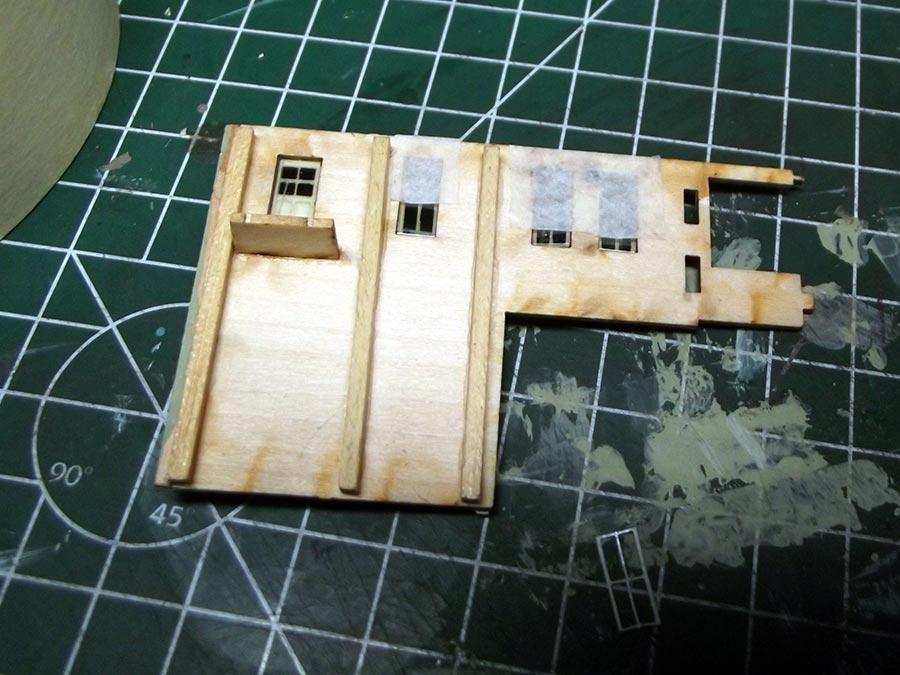 Easy curtains using masking tape.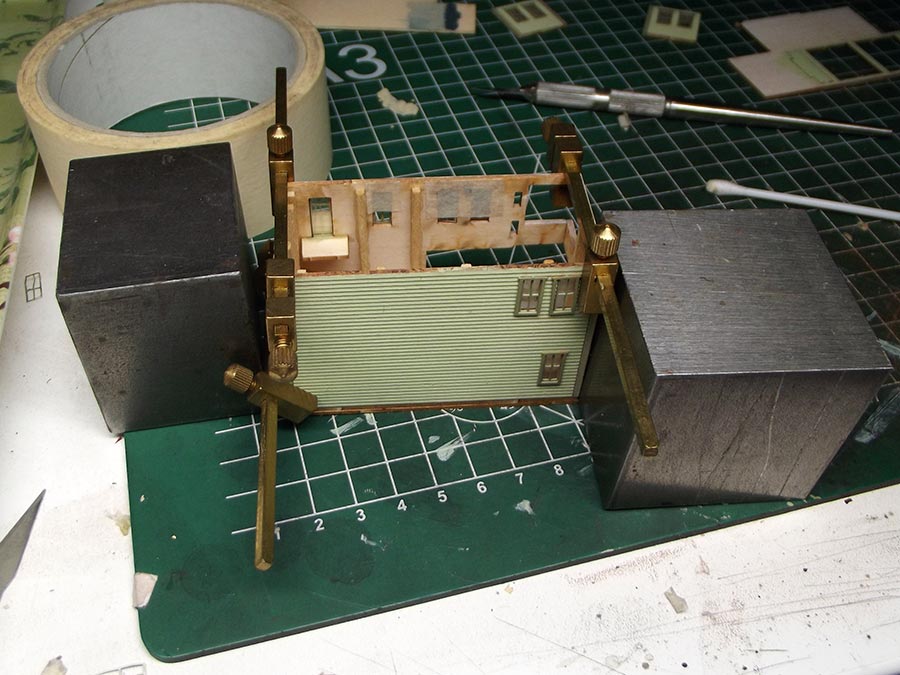 The 4 main walls assembled.
Peel and stick parts for the front windows and door.
Lovely printed glass for the front windows.
Installed windows and doors . One of the reasons this kit is great fun , is that everything fits very well.
Some black paper in case I want to light the building.
The overhanging room installed.
Just a photo with a penlite to show how huge this structure is.
Side view, I see that I have some trimming to do.
Different angles of the building after placing some trimming and the signs.
This is when I was confronted with the stairs , this did not go well, it's just too small and maybe I just lost my patience for a second after an hour of trying to get the steps on the stairs.
Well anyway this is how it looked after that monet of despair.
I then tried this solution , but I don't like it.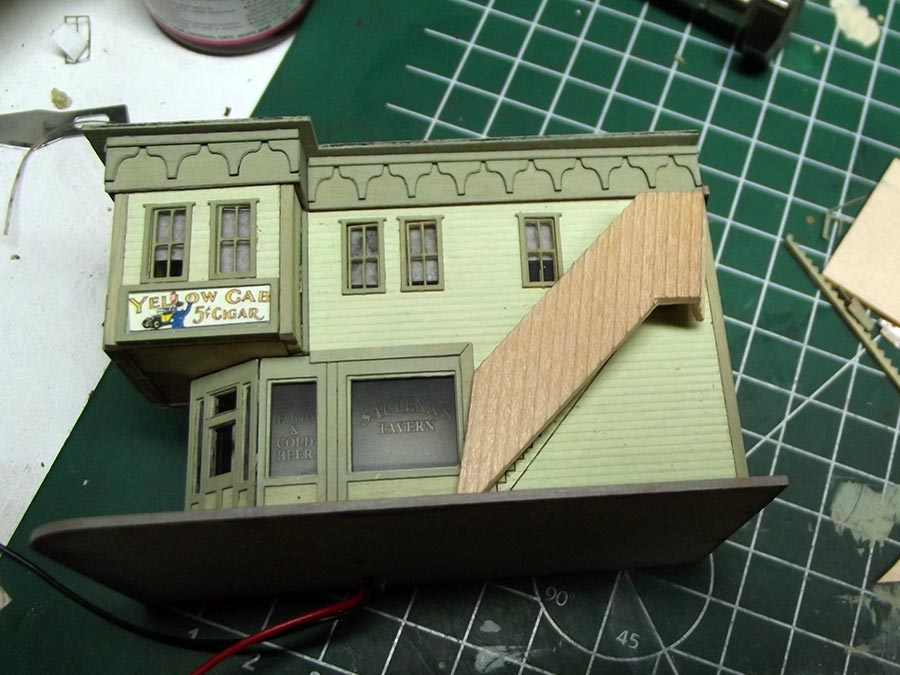 So now I will try the covered stairs.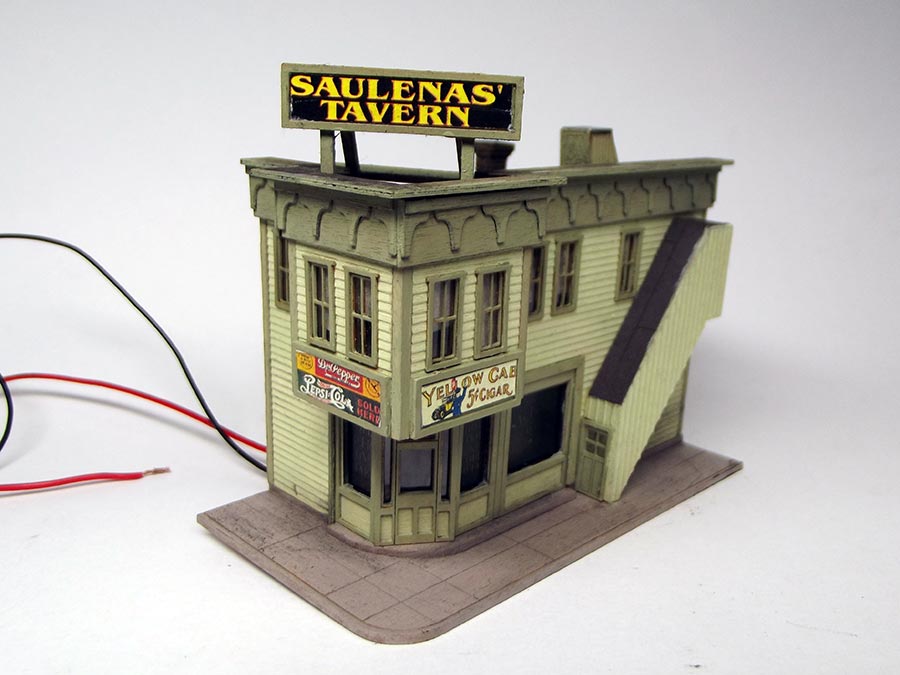 Some photo's of the finished building, touched up some spots that were visible on camera and added some details to the roof.