Rail Scale Models DeSanto's Print Shop
This is the build of Rail Scale Models DeSanto's Print Shop.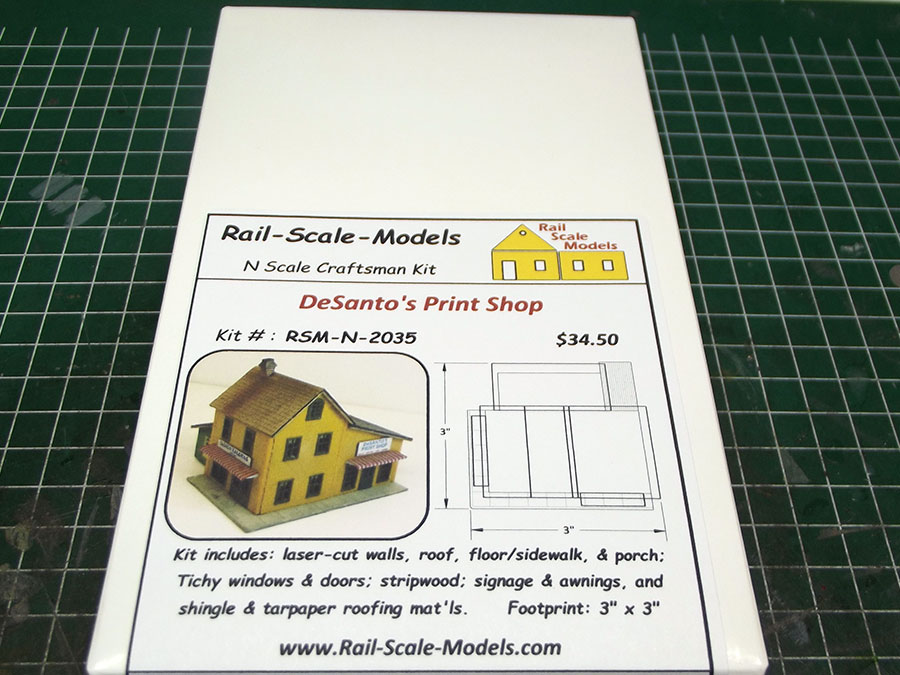 The box.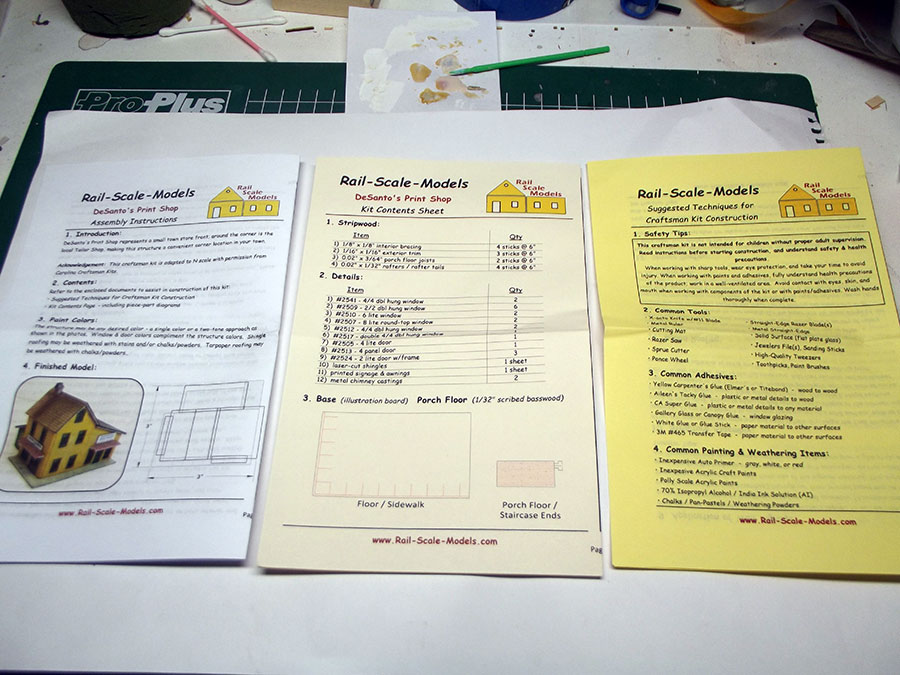 Manual , contents list and a general manual how to work with lasercut kits.
Comparing the contents list with the contents.
All the contents accounted for.
Walls and bracing diagram.
Bracing installed.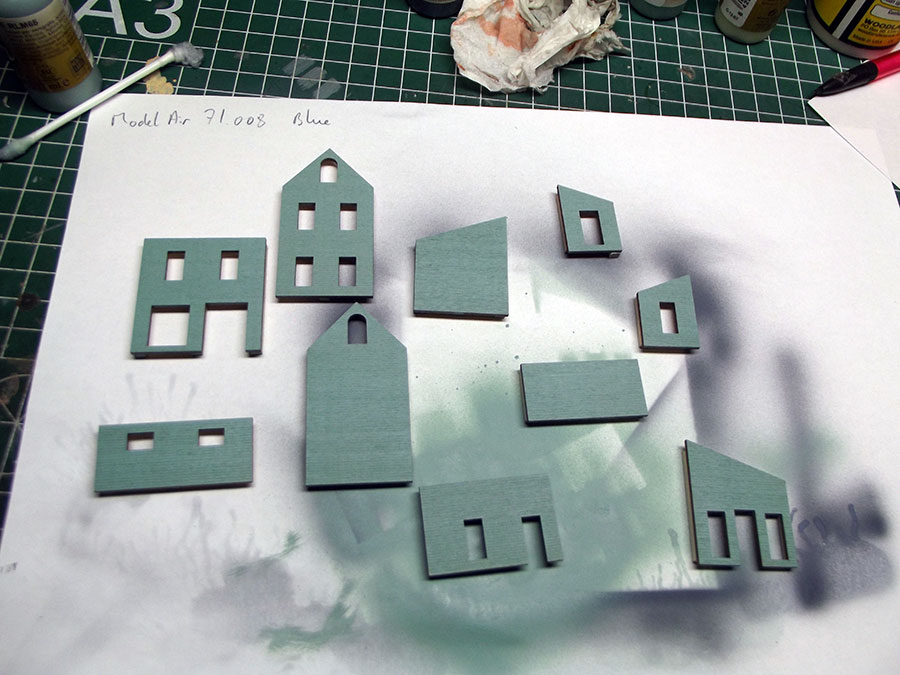 2 coats of Vallejo Model Air 71008 Light Blue , airbrushed and NO A&I because I want the paint to look fairly new.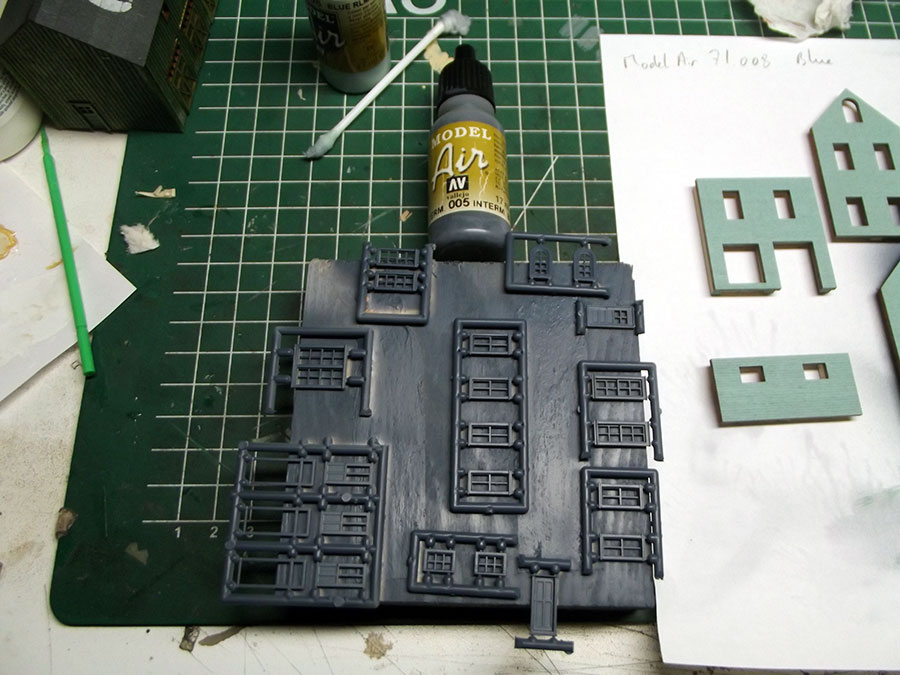 Doors and windows airbrushed Vallejo Model Air 005 Intermediate Blue after spray can gray primed first.
Windows and doors installed and glazing done. Corner posts assembled .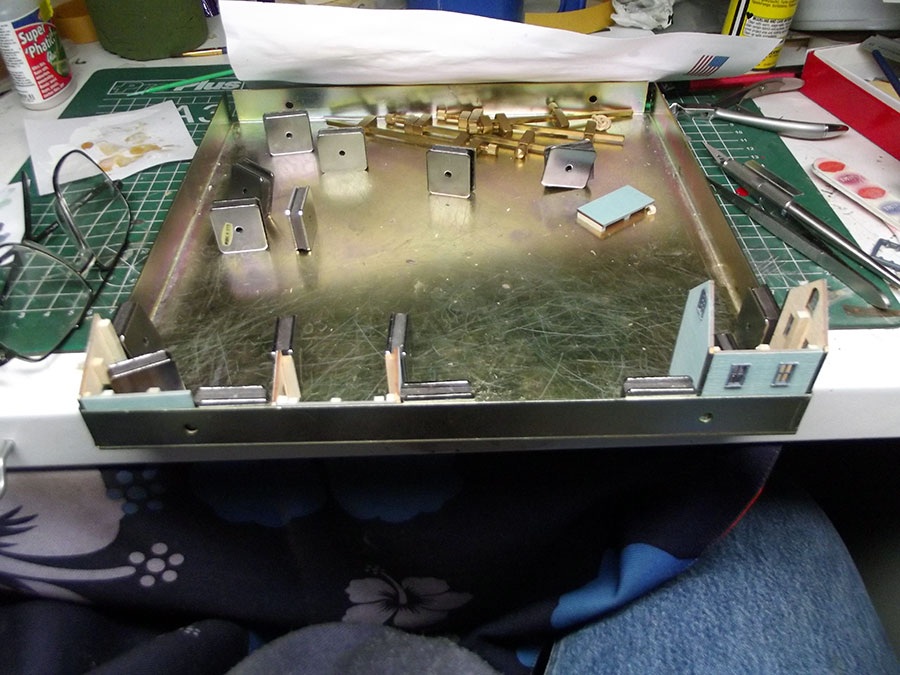 First sub assemblies of walls.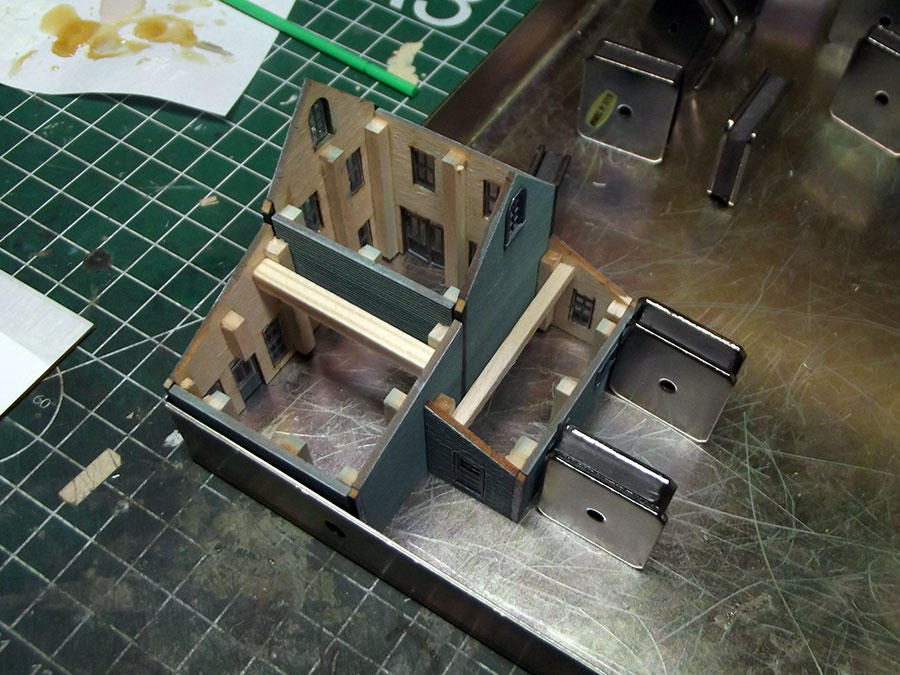 Side buildings assembled , do I love my magnetic tray.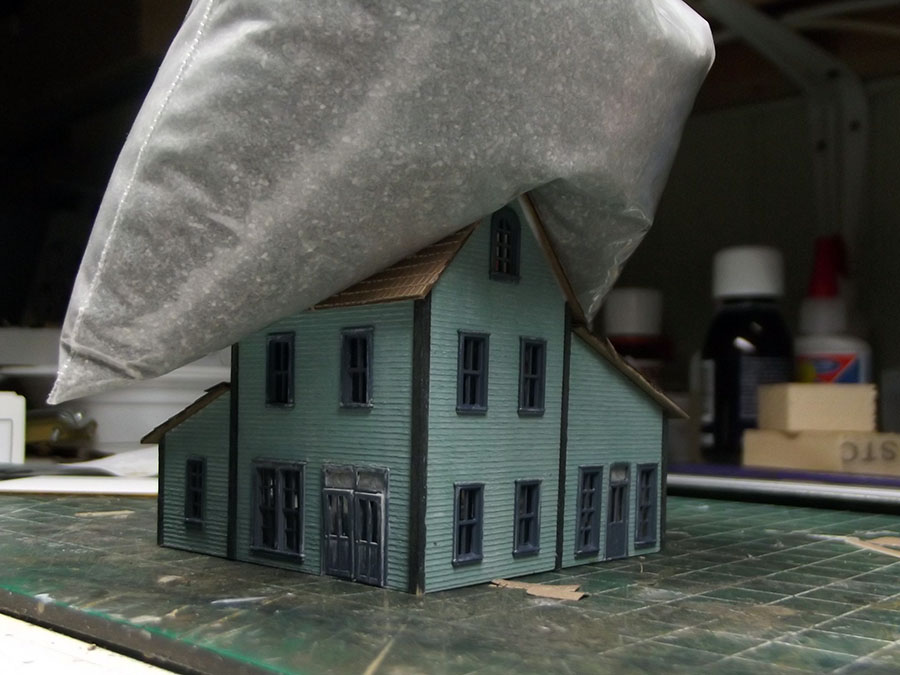 Holding down the roof while glue dries.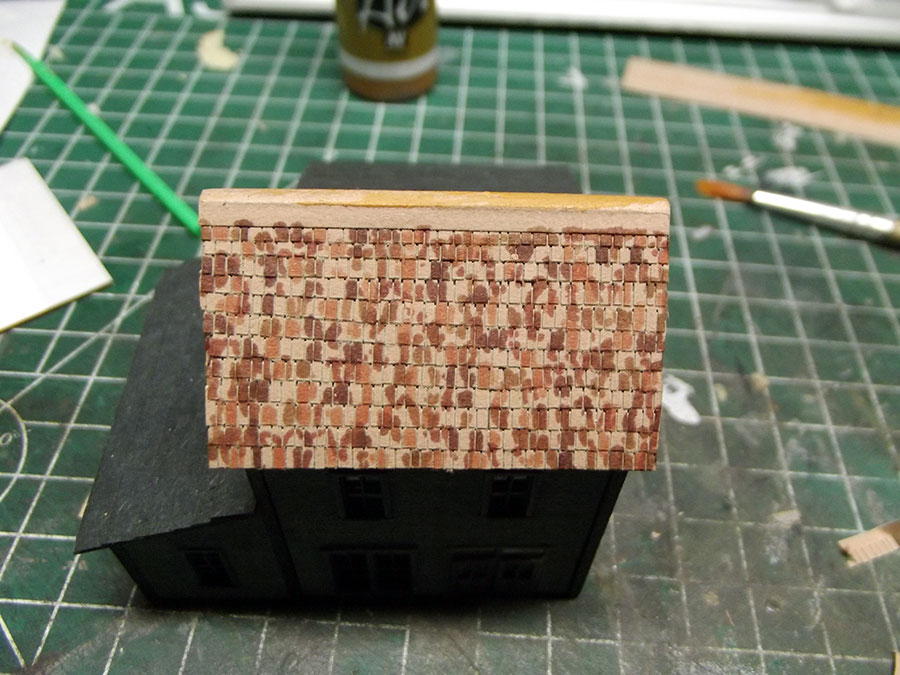 Colored shingles with artists markers.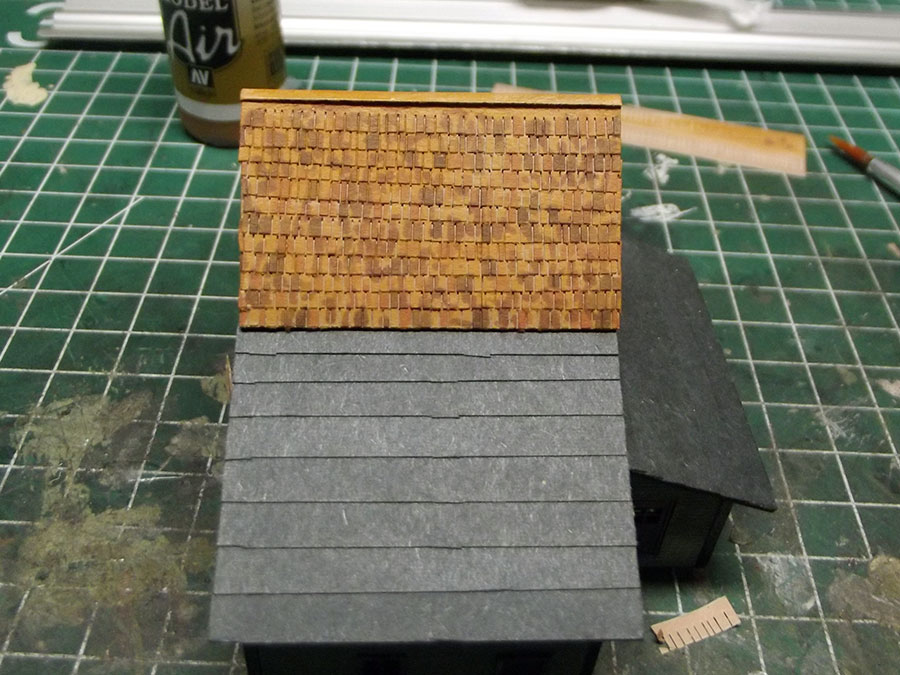 Light coating with Vallejo Wood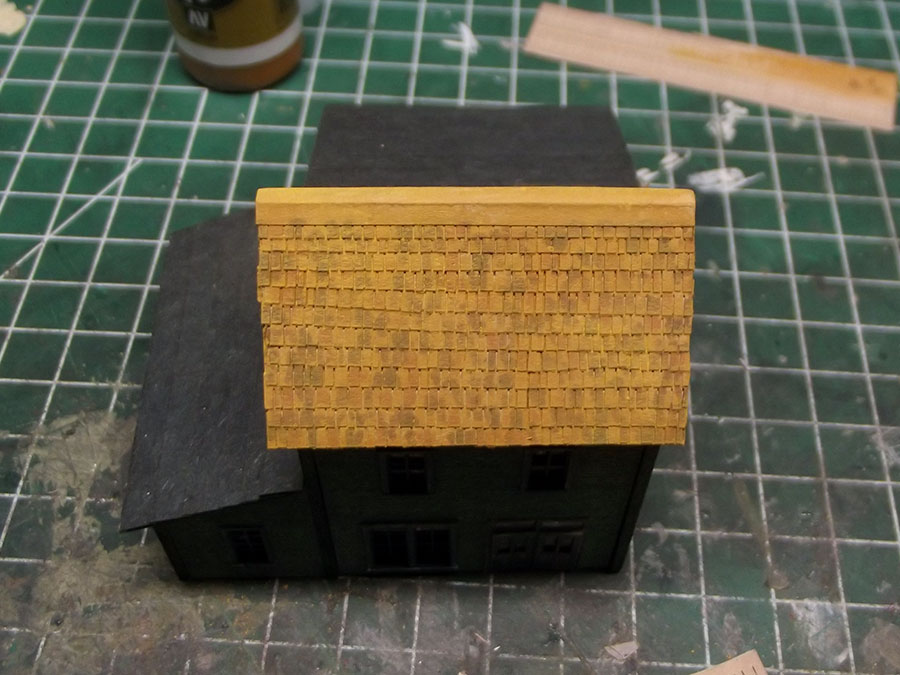 Dusting with Noch yellow powder.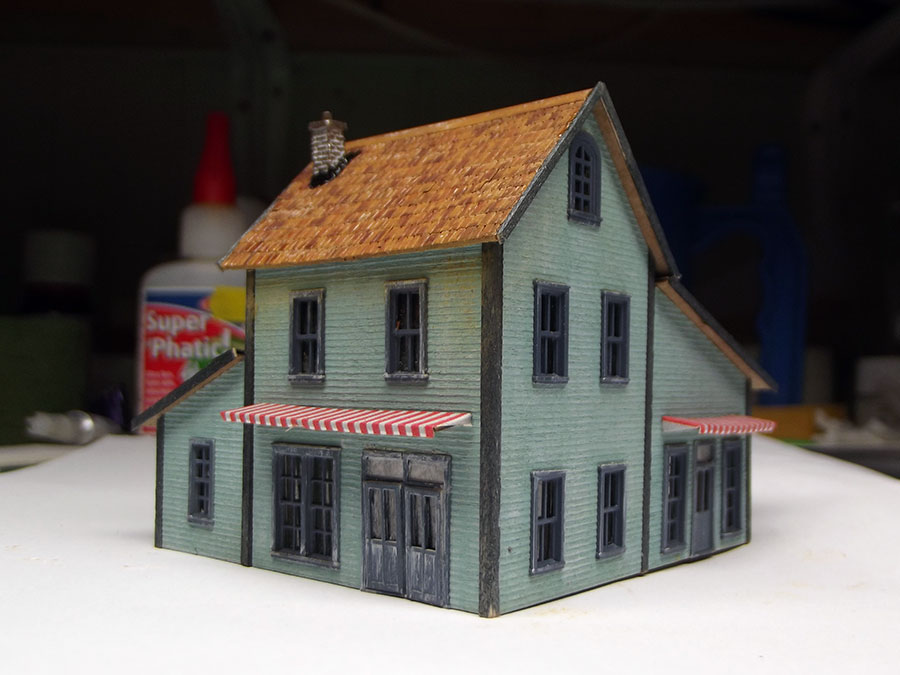 Assembled awnings , chimneys and sprayed the roof with matte varnish to blend all together.
]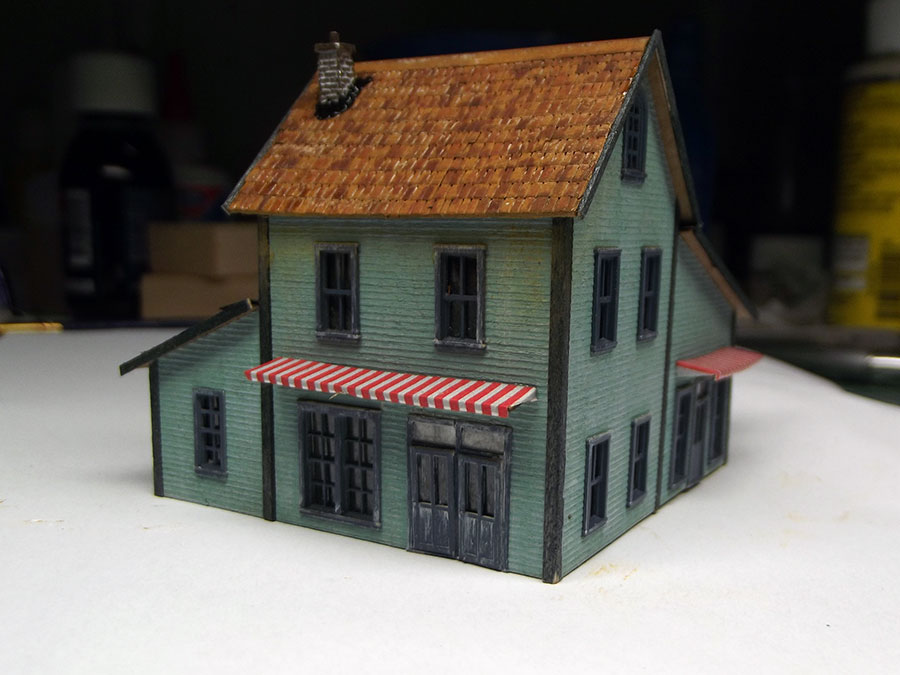 Final assembly with trims added.