Rail Scale Models Engine House
This is the build of Rail Scale Models Engine House.
The box.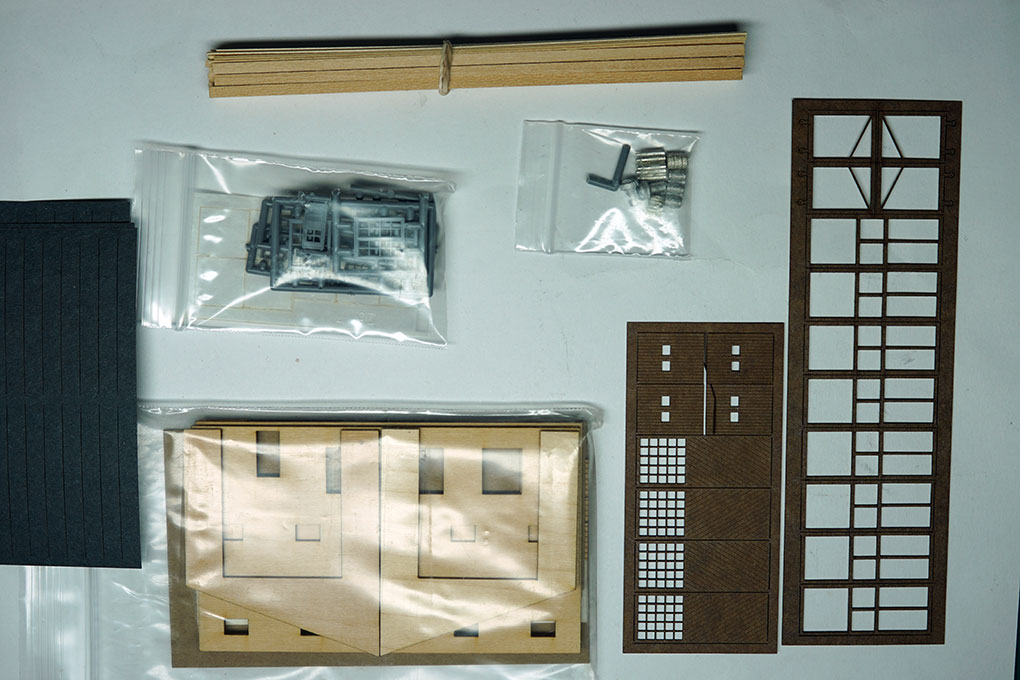 The contents.
Bracing
Stripwood treated with A&I
Cornerposts added.
Sliding doors assembled.
Walls with windows and doors already assembled , treated with white primer.
Lightly painted with Vallejo Olive.
Track glued to base with CA glue.
Wood floor assembled.
Wall assembling..
Fitted to base , not glued down.
Front wall.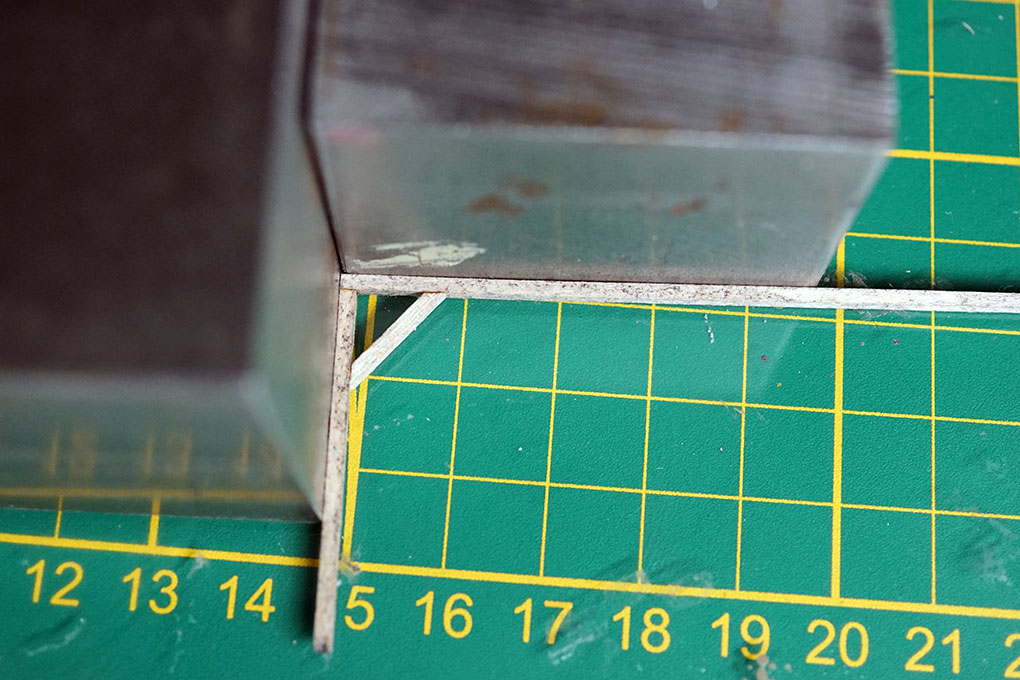 Starting the frame for the roofed side track.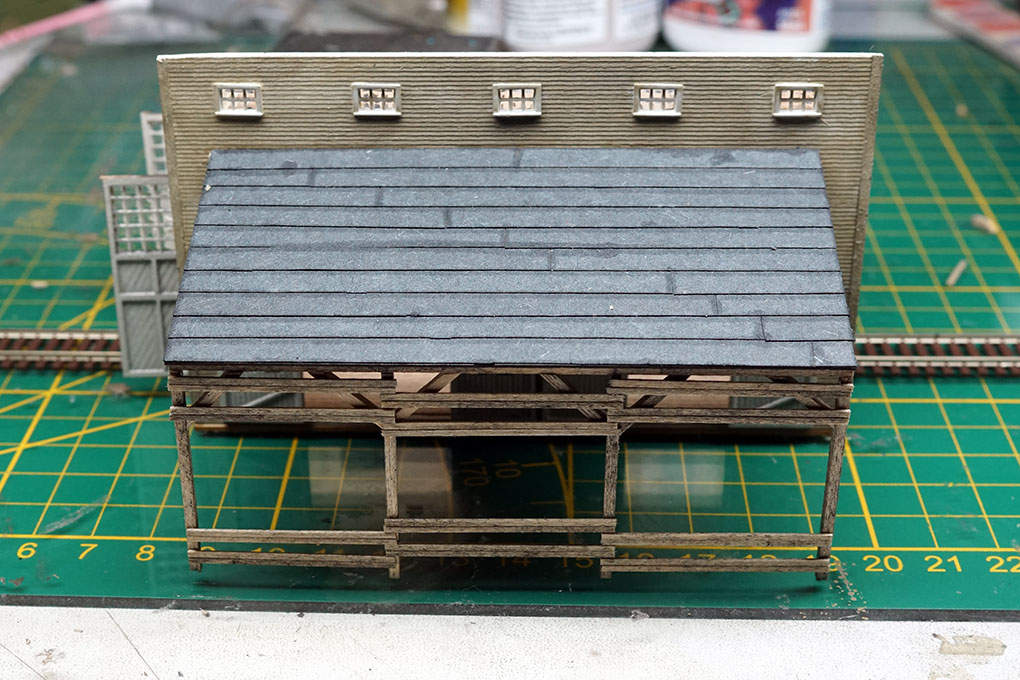 The roofed side track installed.
Weathering the roof with powders , a bit too much , no not really , you'll see later.
Same roofs after a spray of Dullcoat. And some more photo's of the finished outside of the structure, still hoping to find a decent photo for the inside.