Roscoe Store
Branchline Laser Kits Roscoe Store
The contents of the kit, I didn't notice that 2 sheets had been cut with the wrong side up.
Painted the walls Polyscale ATSF Catwhisker Yello and the windows, doors and trims Depot Olive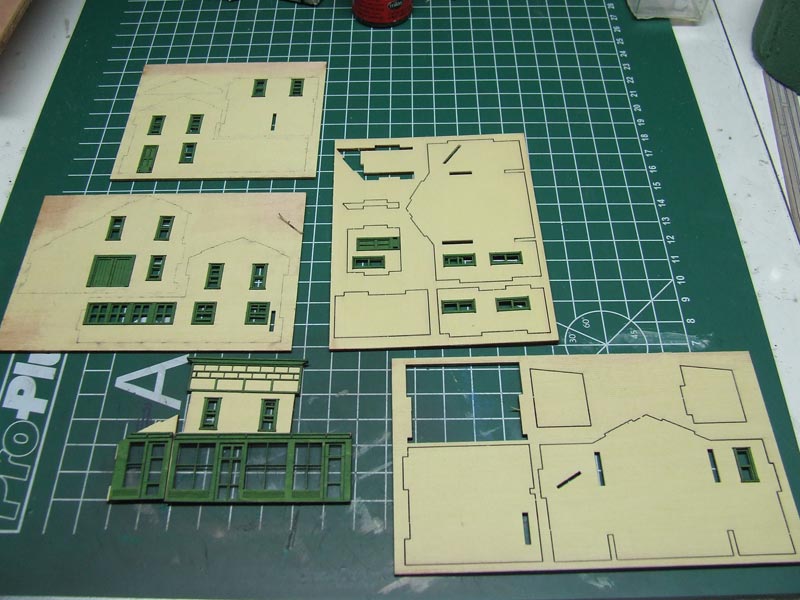 Placed windows and doors while still in the sheets.
Glazing with Microklear, and then I noticed something was wrong.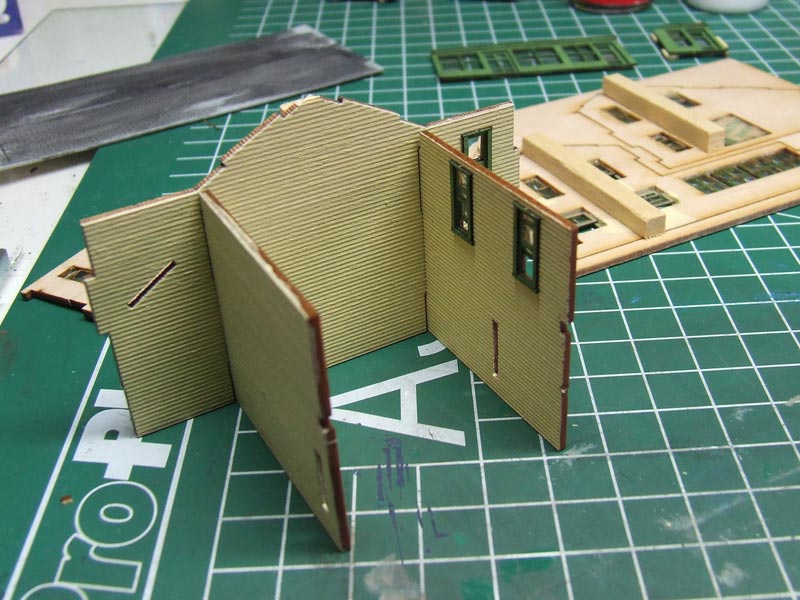 The clapboard wall is facing inside out.
After contacting Branchline by email, they promptly sent me replacements for the 2 sheets that were wrong plus 2 new sheets of doors and windows because I had already placed them in the mirrored walls. Great service. In the photo , left the wrong pieces , to the right the replacements.
All the right pieces ready for building.
Construction of the divers walls. Slots and tabs help locate everything.
Some of the tools I use are seen clearly here, the steel cubes were given to me by a friend.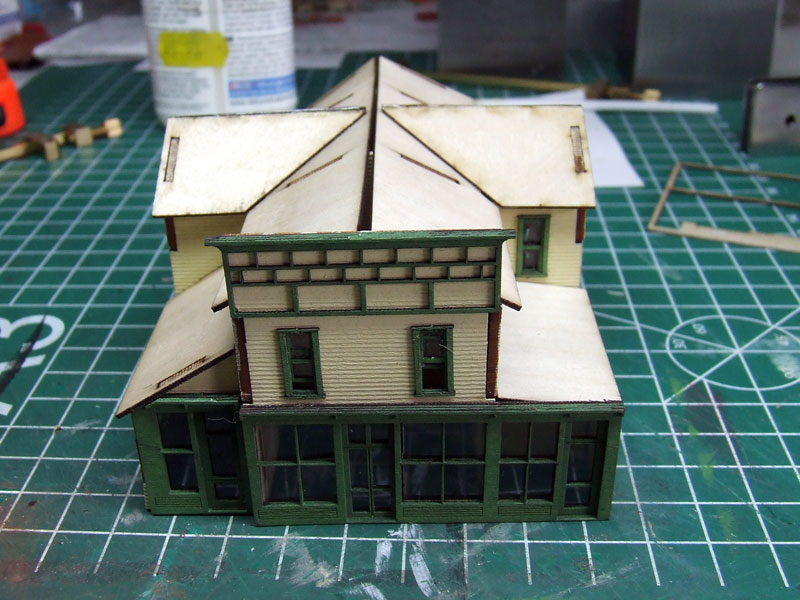 Some photos of the walls finished and the roof placed.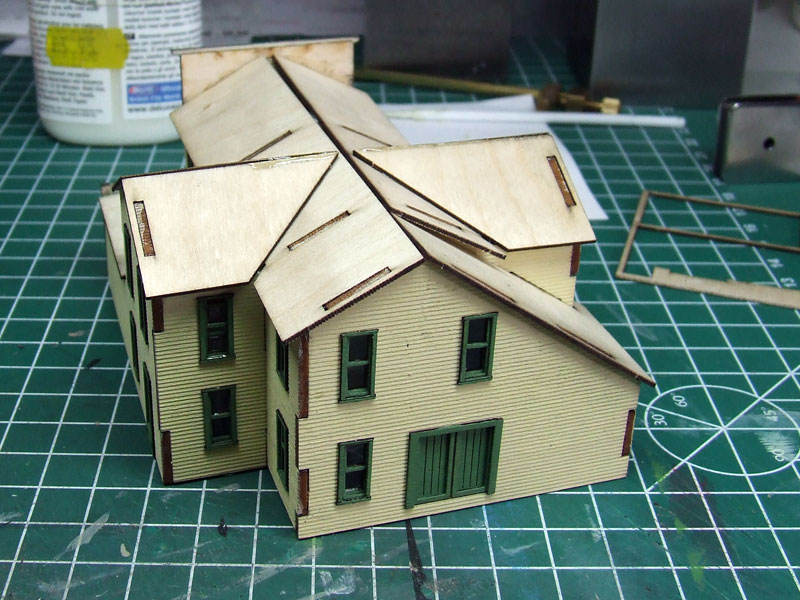 Next up , trims and shingles.