Riley
This is where the town of Riley will be.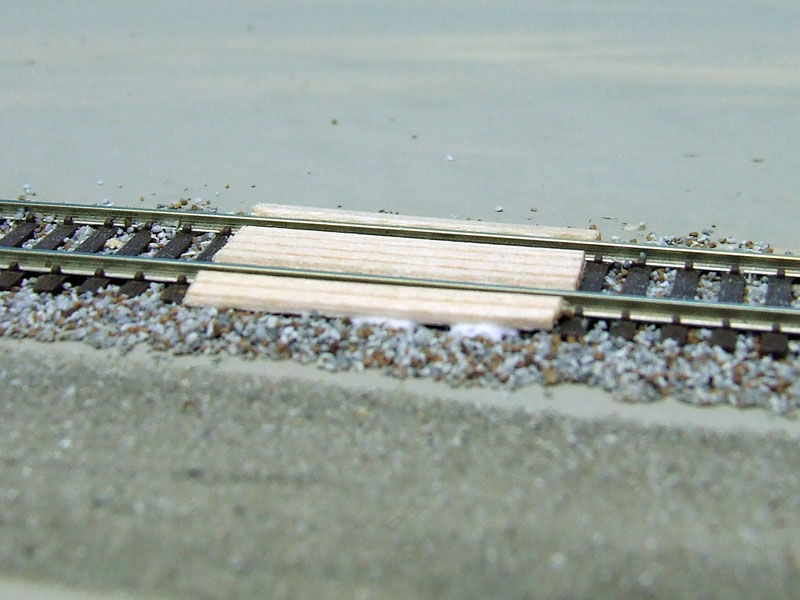 The first part to Riley a wood crossing.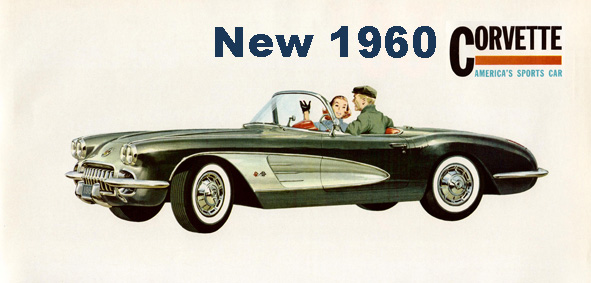 Billboard I made for the Riley scene.
Several pictures of a new scene on my layout, this is the outskirts of Riley, with Pauls Fresh Market , Patsy's Pottery, and the Clark Gas Station.
Pictures are a little out of focus, I ordered a new camera, but hasn't arrived yet.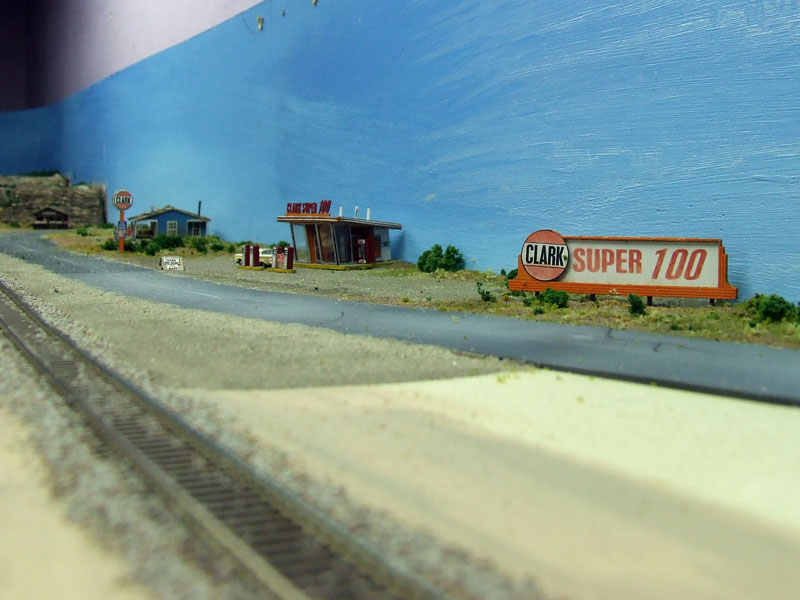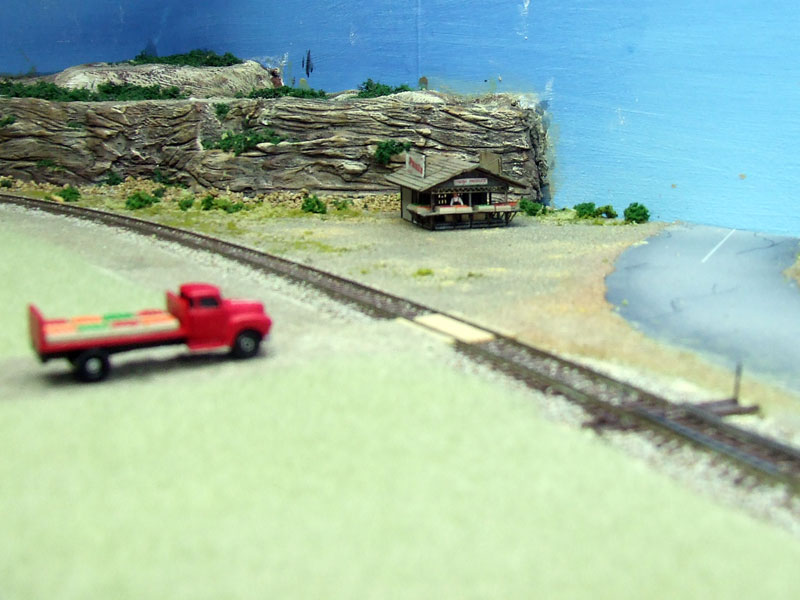 Added a Billboard. Using an ad for the coolest car ever.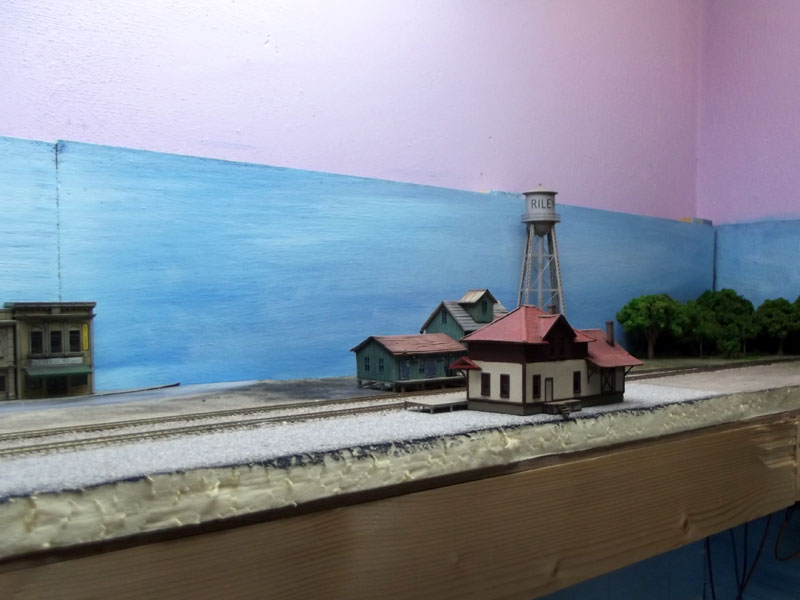 Some pictures of the town of Riley.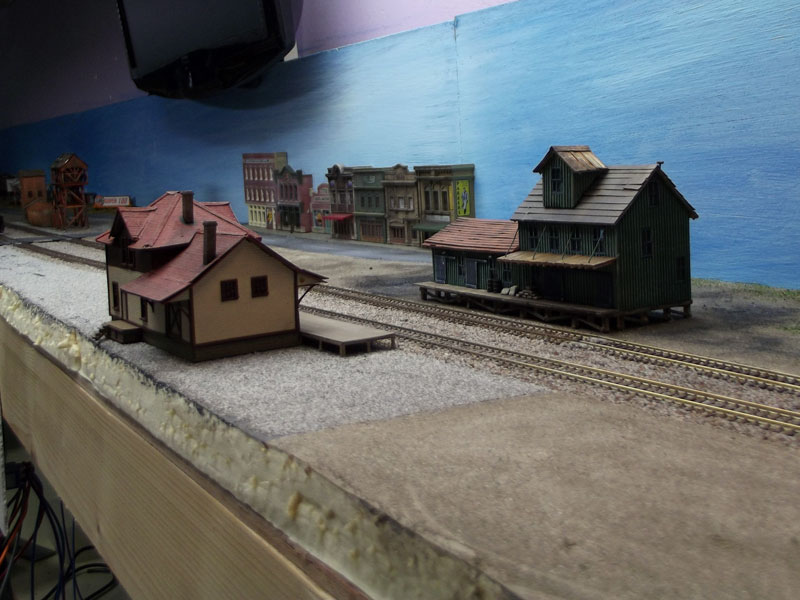 A mixture of low relief DPM and Kato buildings.
I really need to think about my backdrops , what to do , paint , or use photos?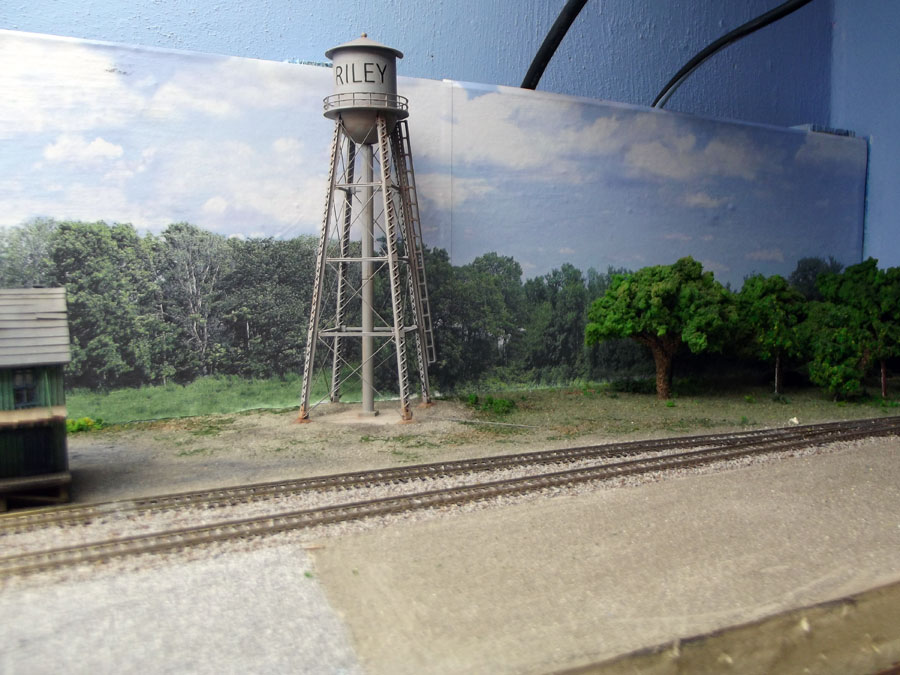 Because I feel I don't have the right backdrop for the Clay Center scenes, and I don't want to model a scene before the backdrop is done from now on , I decided I would place backdrops to those scenes I did make the mistake of modeling before the backdrop. This is the Riley scene , and the backdrop is imho perfect for this. Started on the right hand side.
I had to take a way the 3D backdrop fronts that were mainstreet Riley , after the backdrop is done I will start rebuilding the scery in Riley.
If you go up this page you can see the difference a backdrop makes .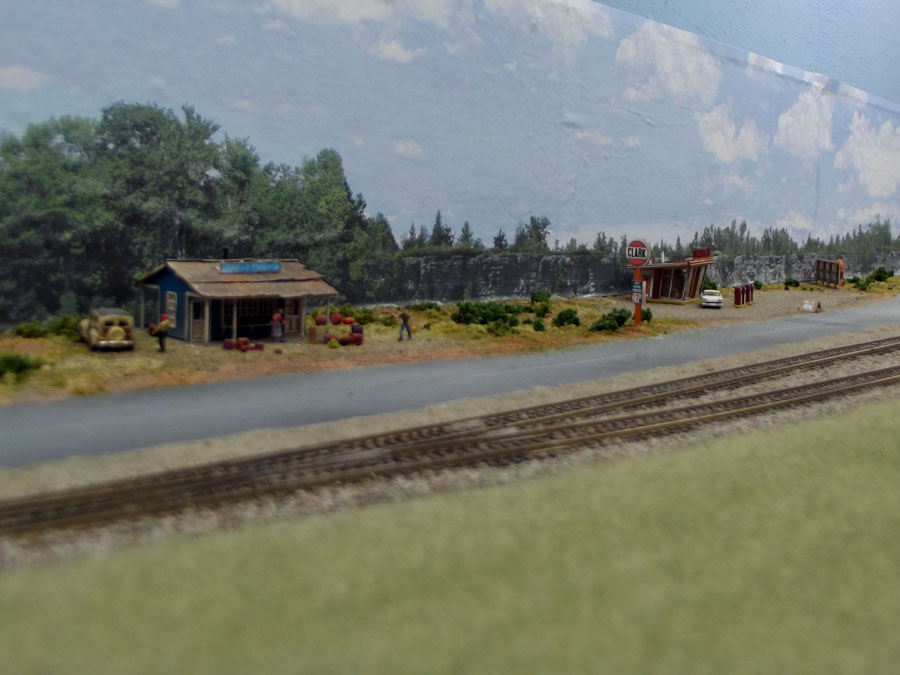 Next I will scenic Riley and then place backdrops above the cut and towards it.