Perplexing Puzzles Plus Restaurant
This is a short thread on the build of Perplexing Puzzles Plus Restaurant .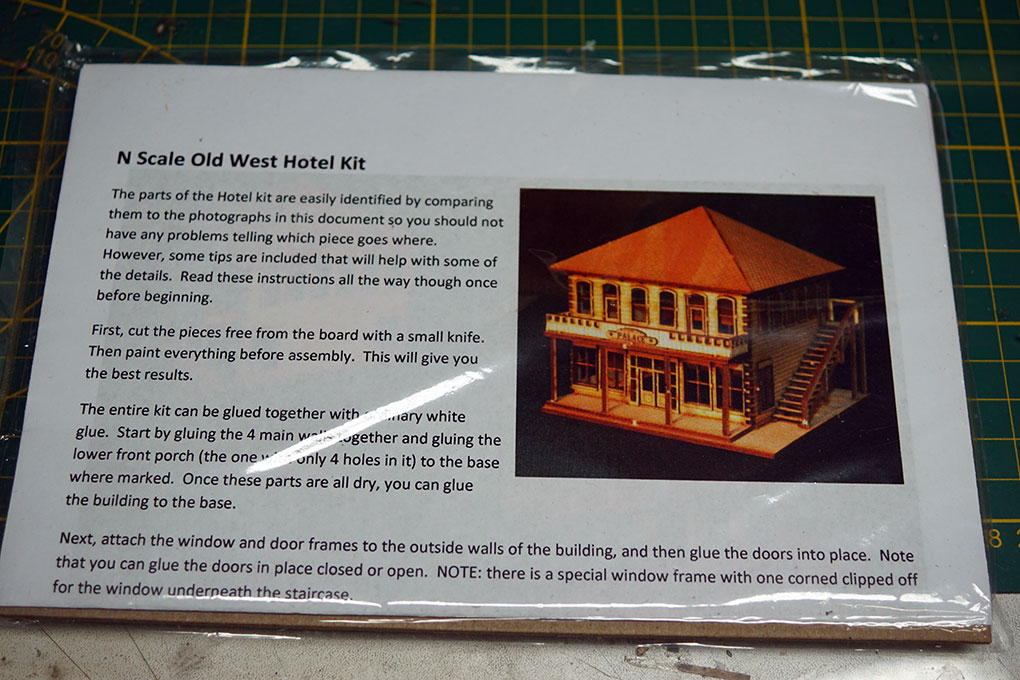 The real name is the Old West Hotel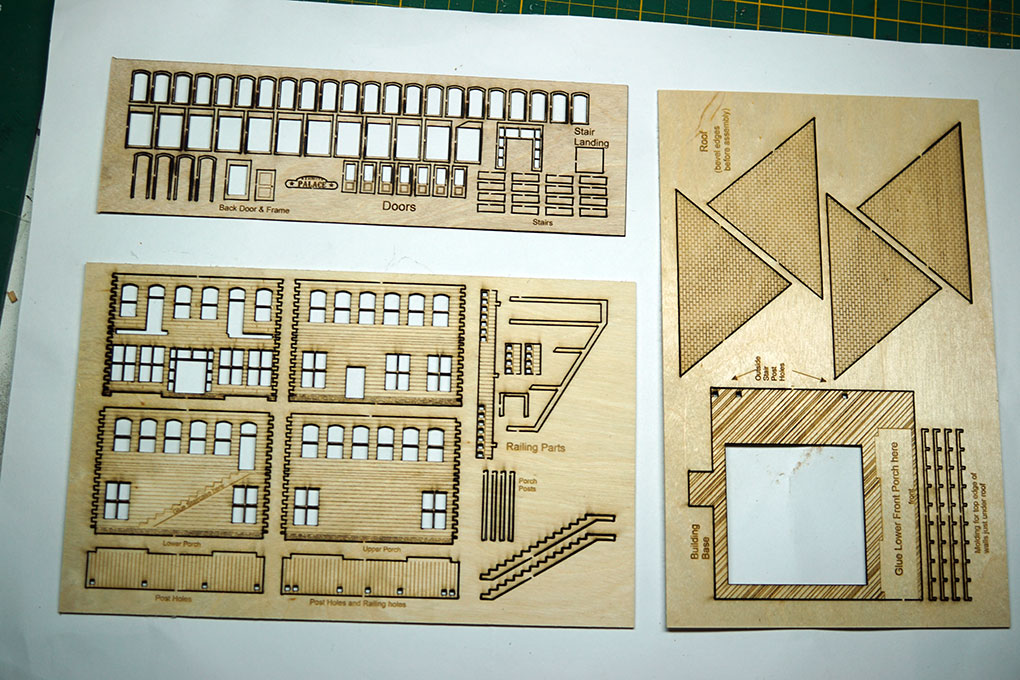 The parts, as with the other kits from PPP the walls are great , but the details should be in somewhat thinner wood.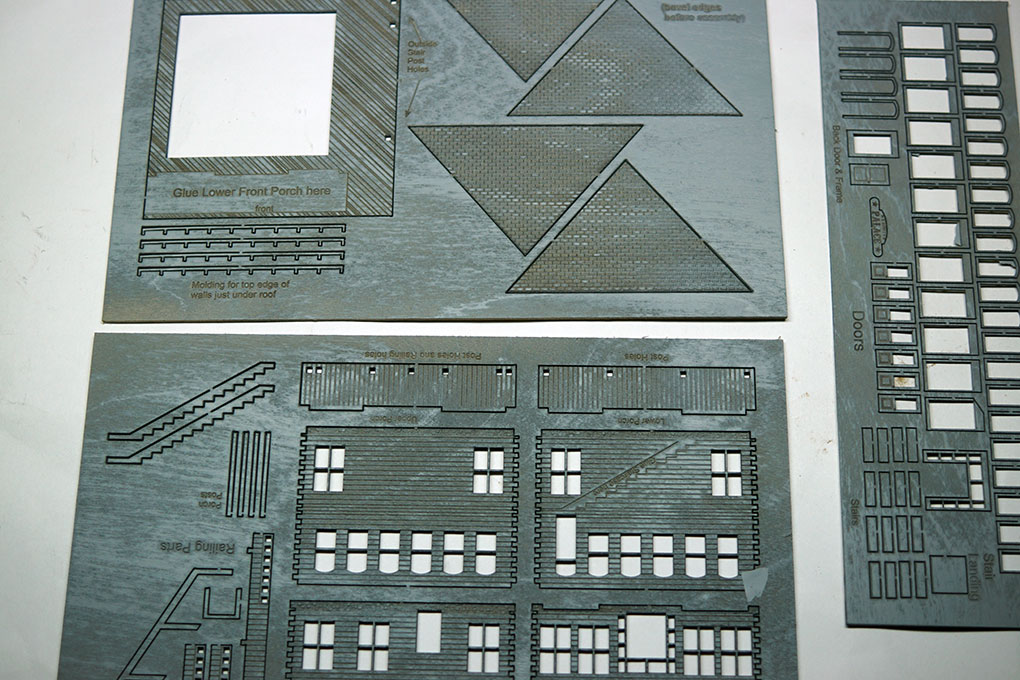 Primed with gray from rattle can.
Trim , doors , windows and walls painted with 2 different Vallejo greens.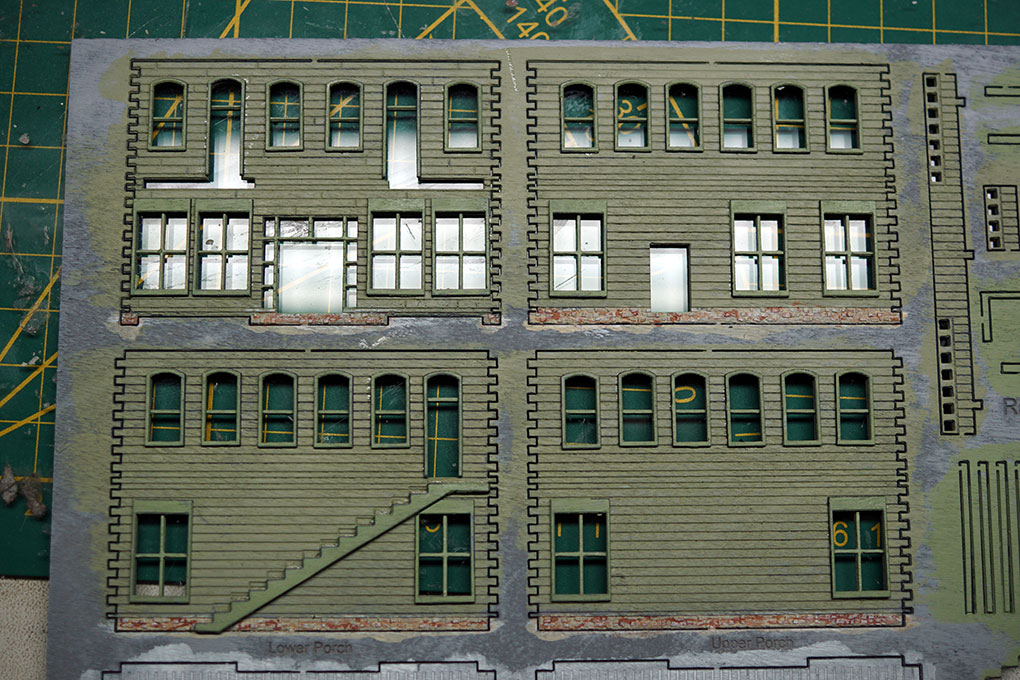 Window frames and staircases assembled to walls.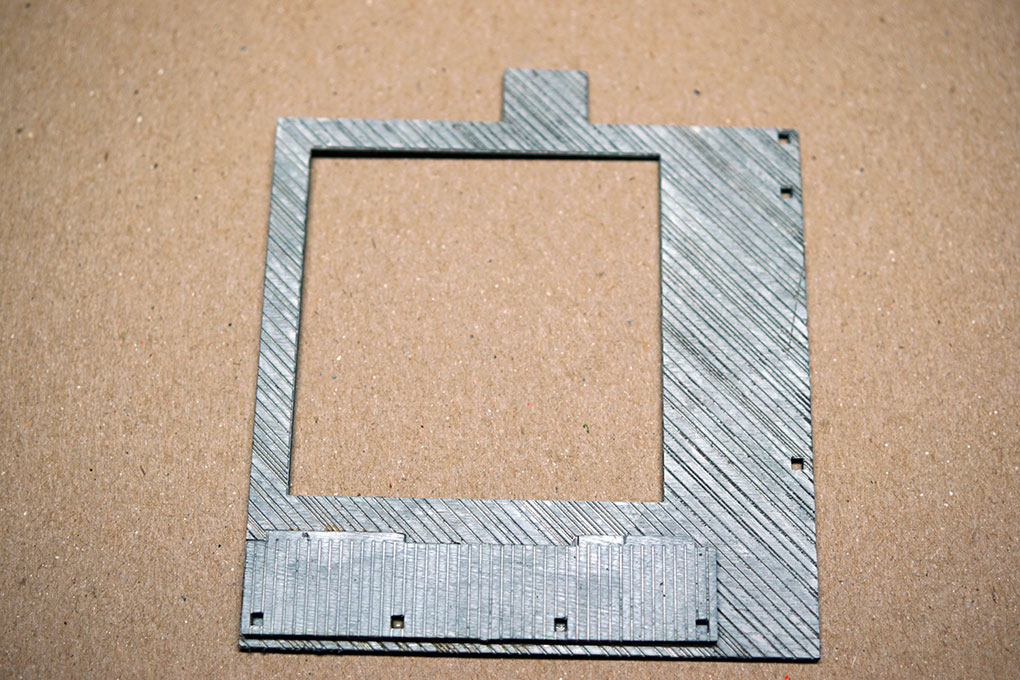 Base and floor of porch assembled and painted white.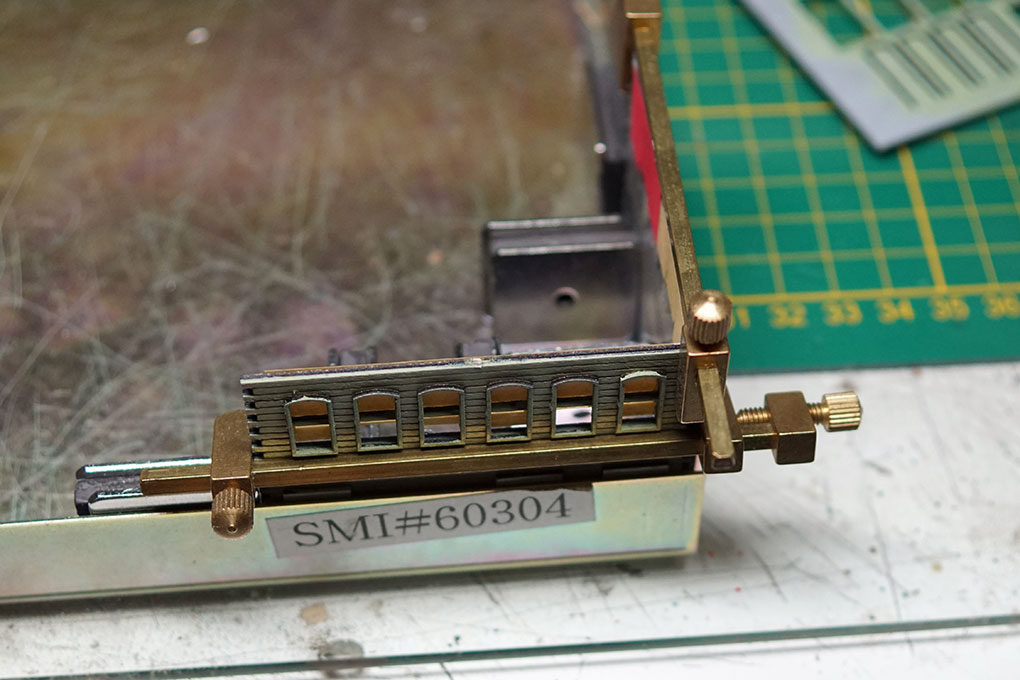 Assembled walls.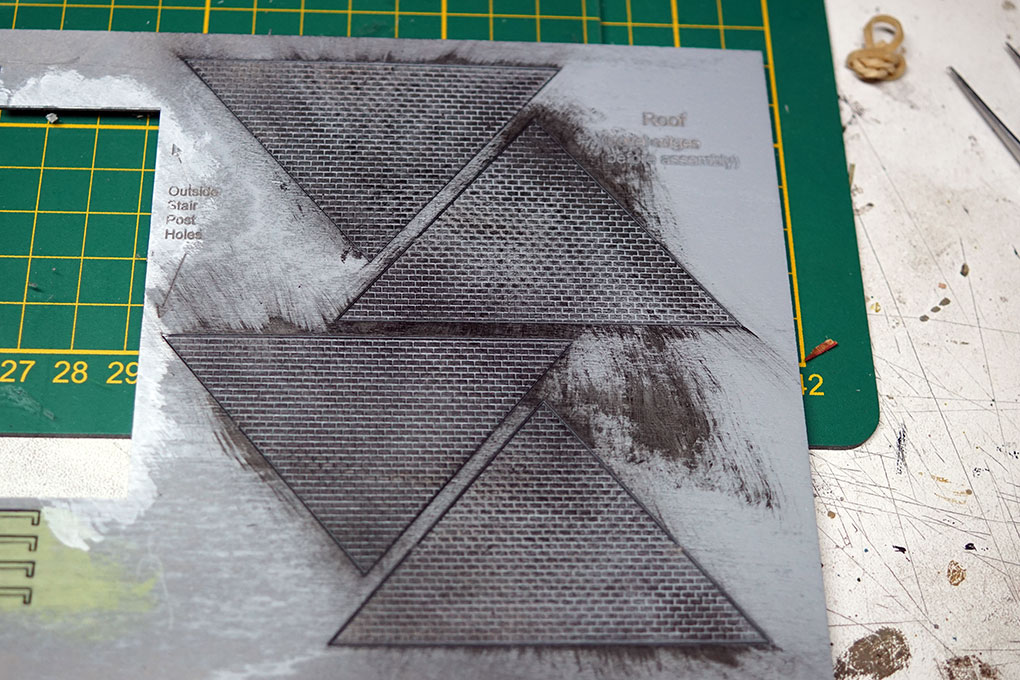 Roof drybrushed with black acrylic.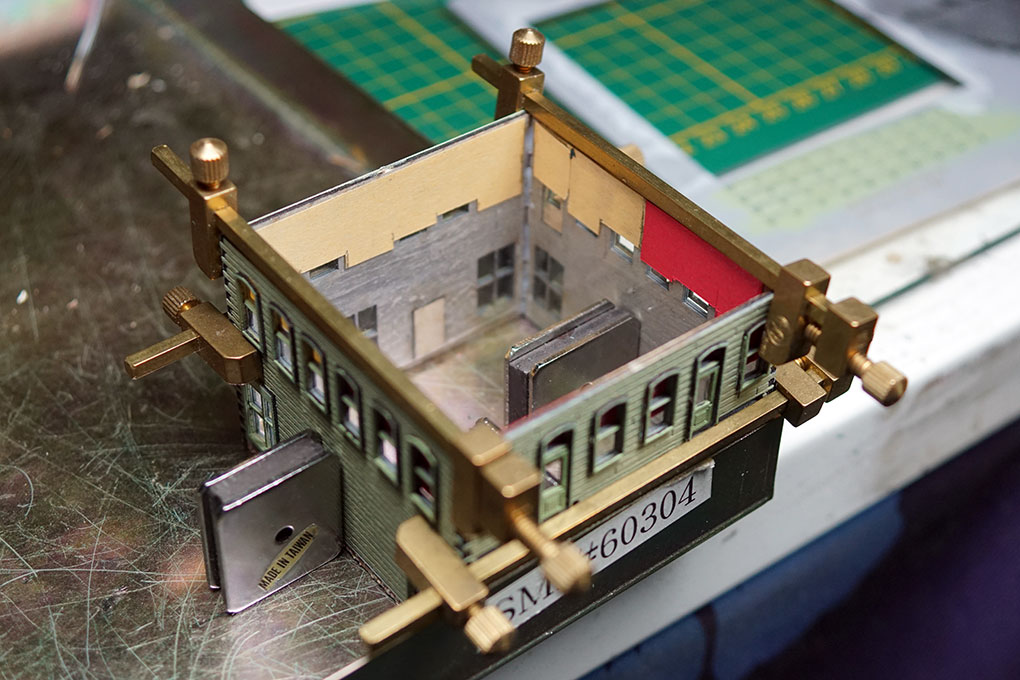 Walls fully assembled with window blinds.
Trim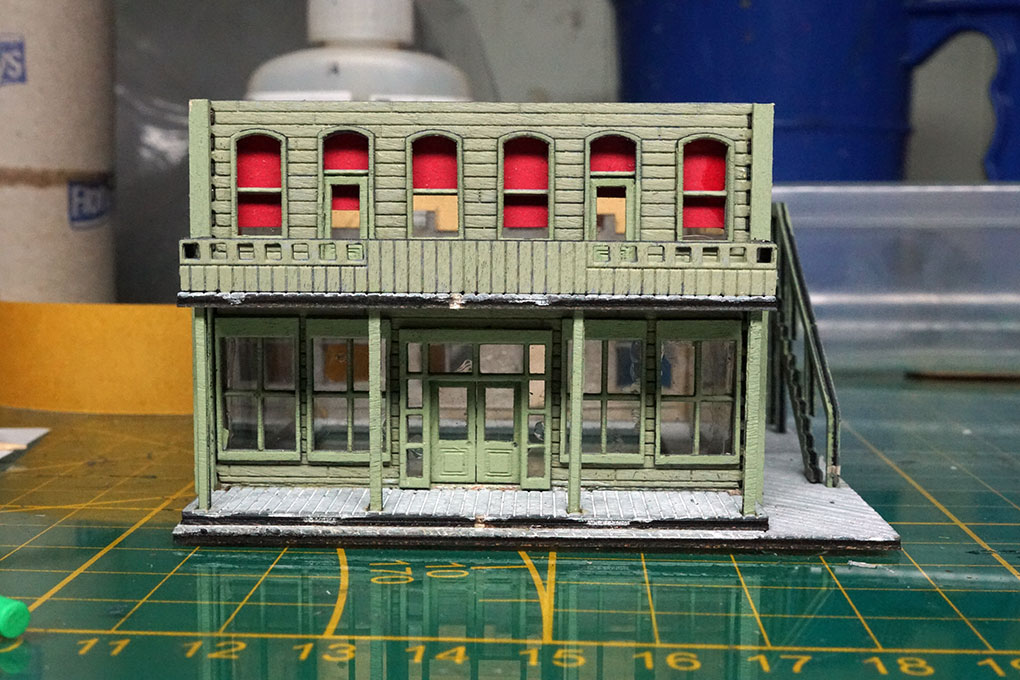 Trim assembled.
Porch and staircase assembled.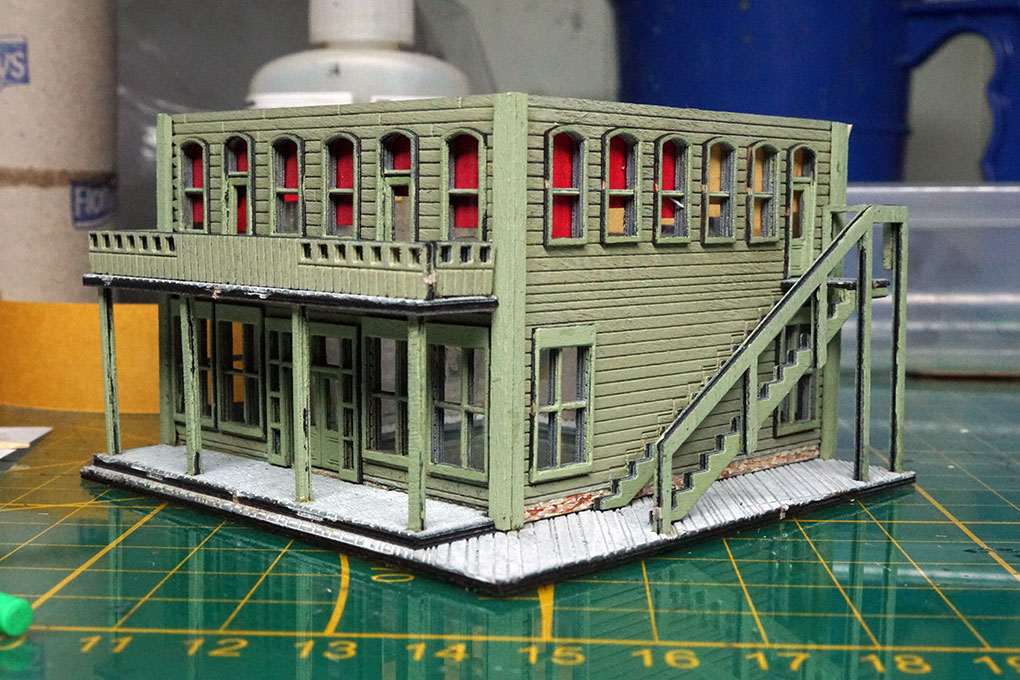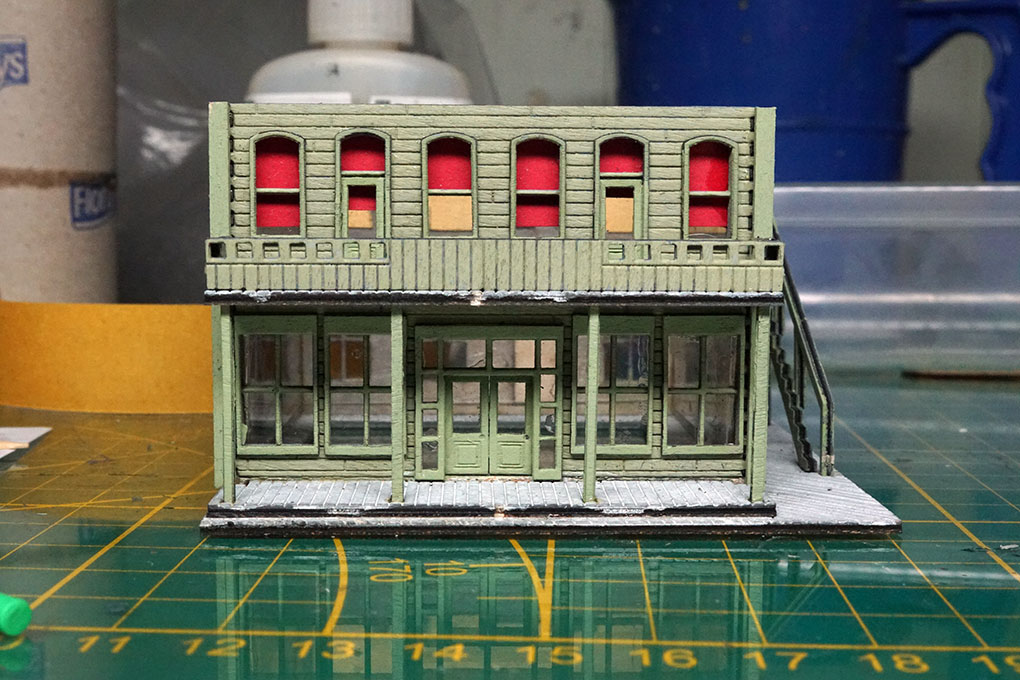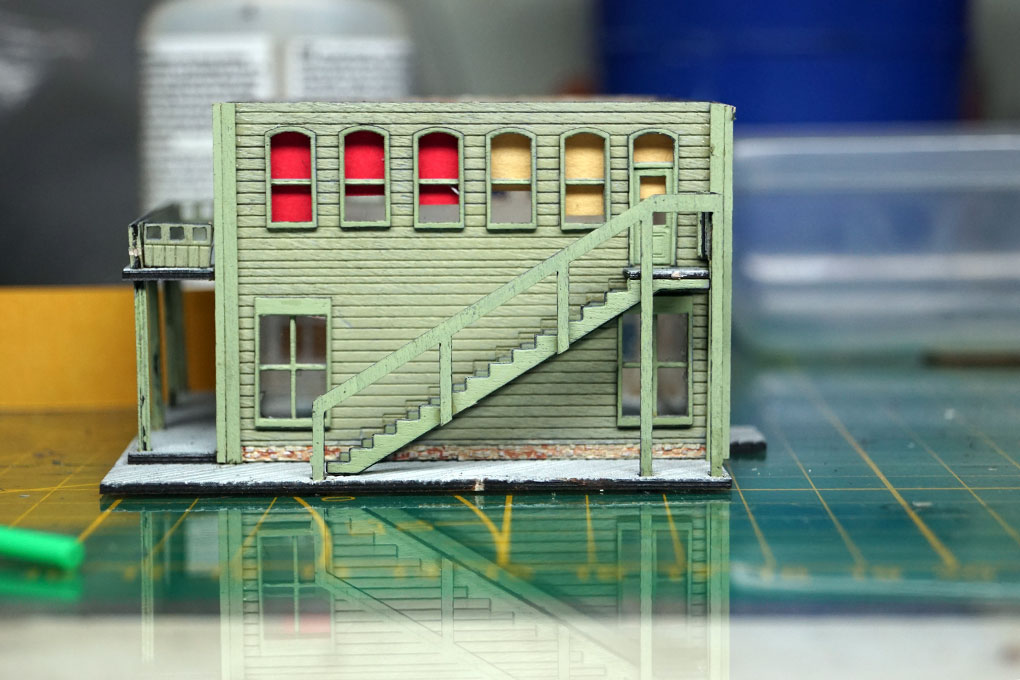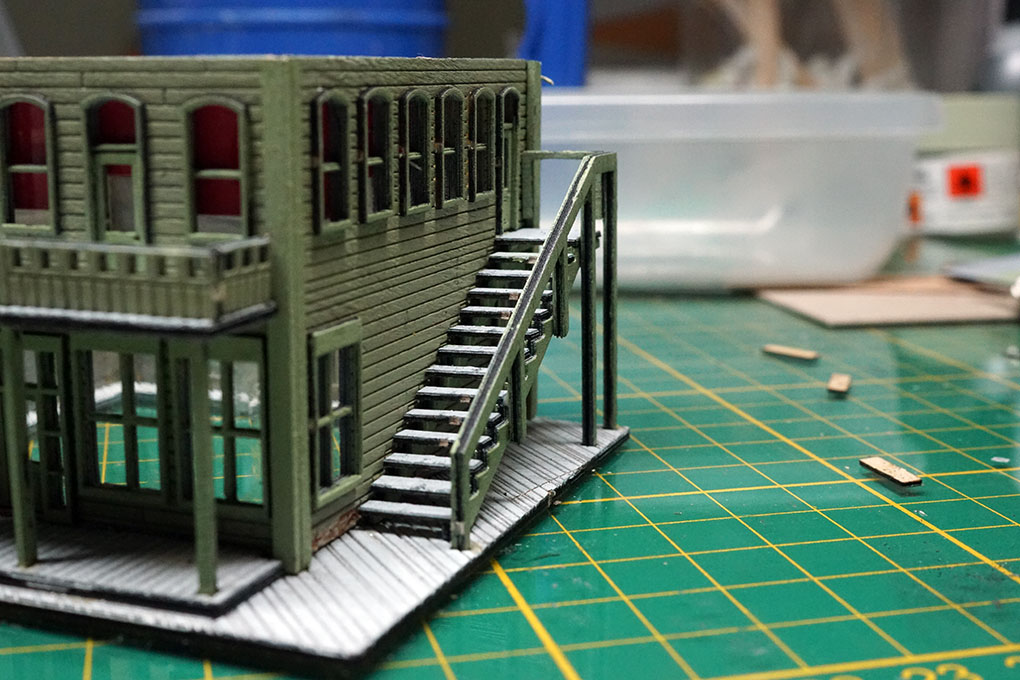 Stair steps assembled.
Flexible white glue for roof assembly, with strips of tape holding it together.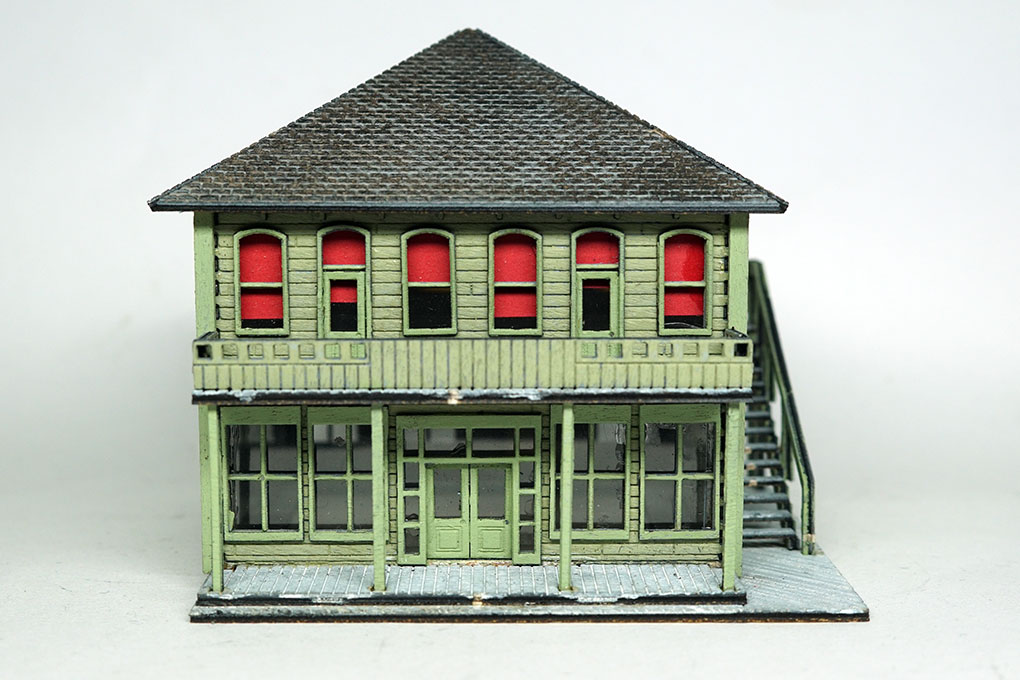 Fully assembled but still need finishing touches. Very impressed with my new camera and 30mm Macro Lens.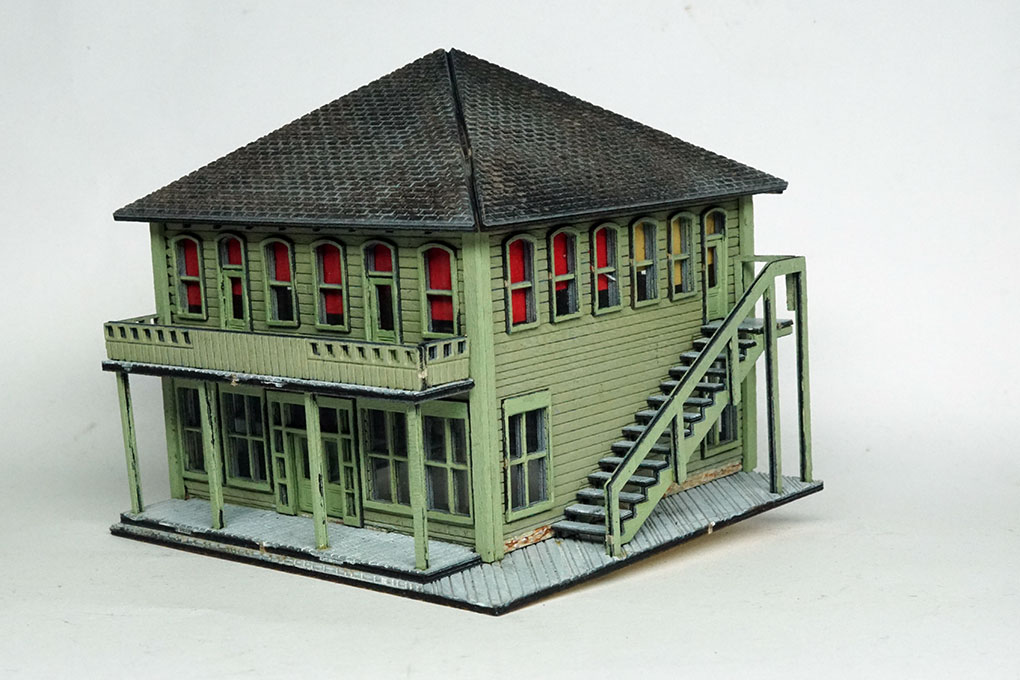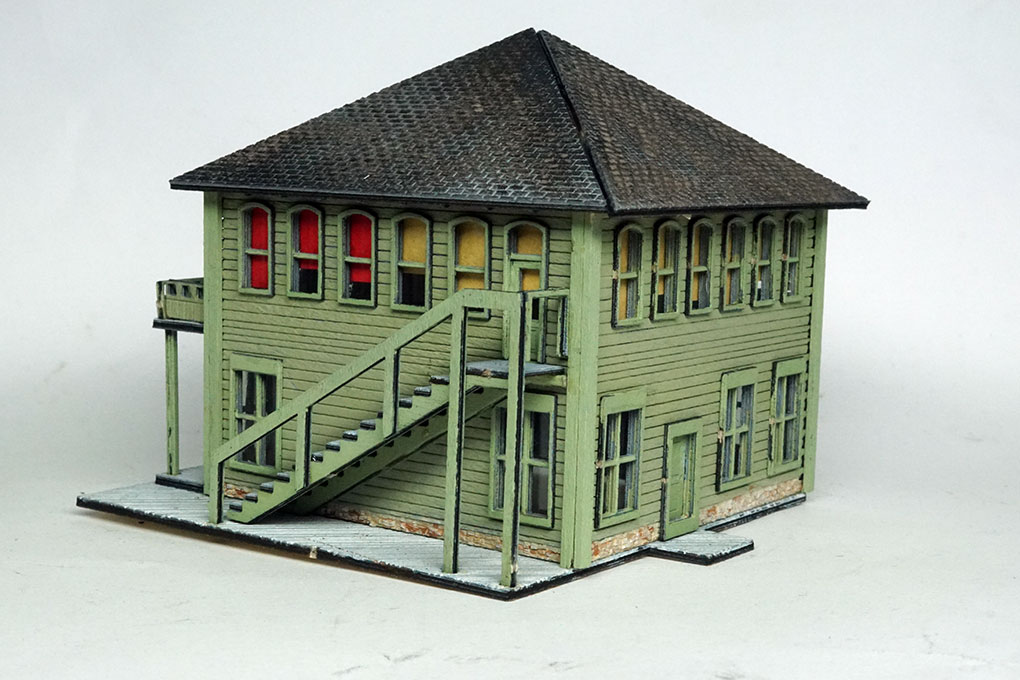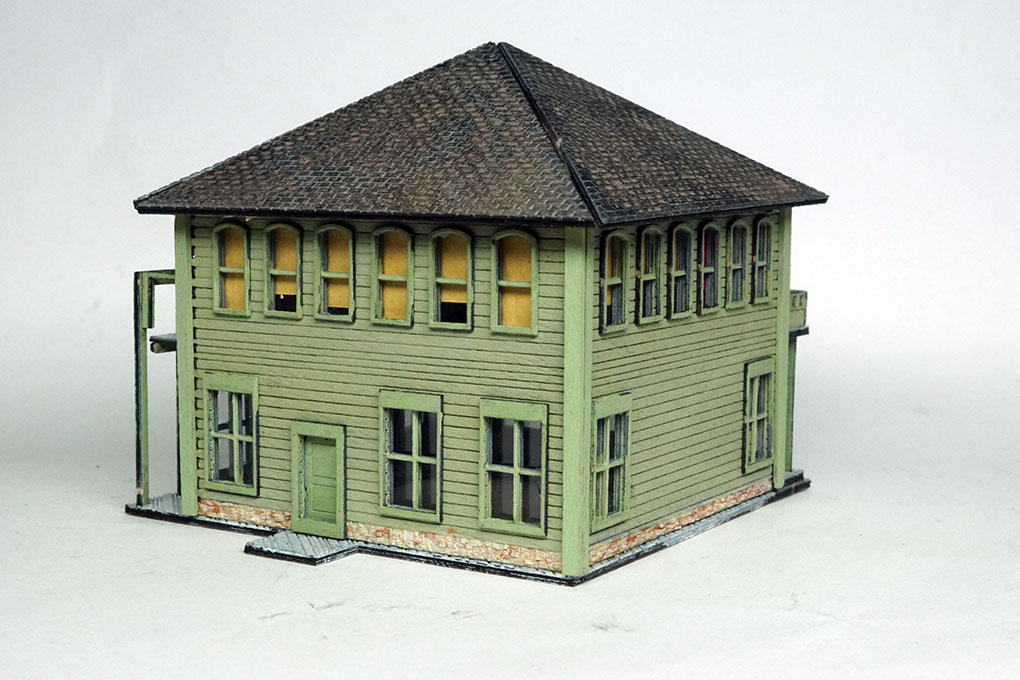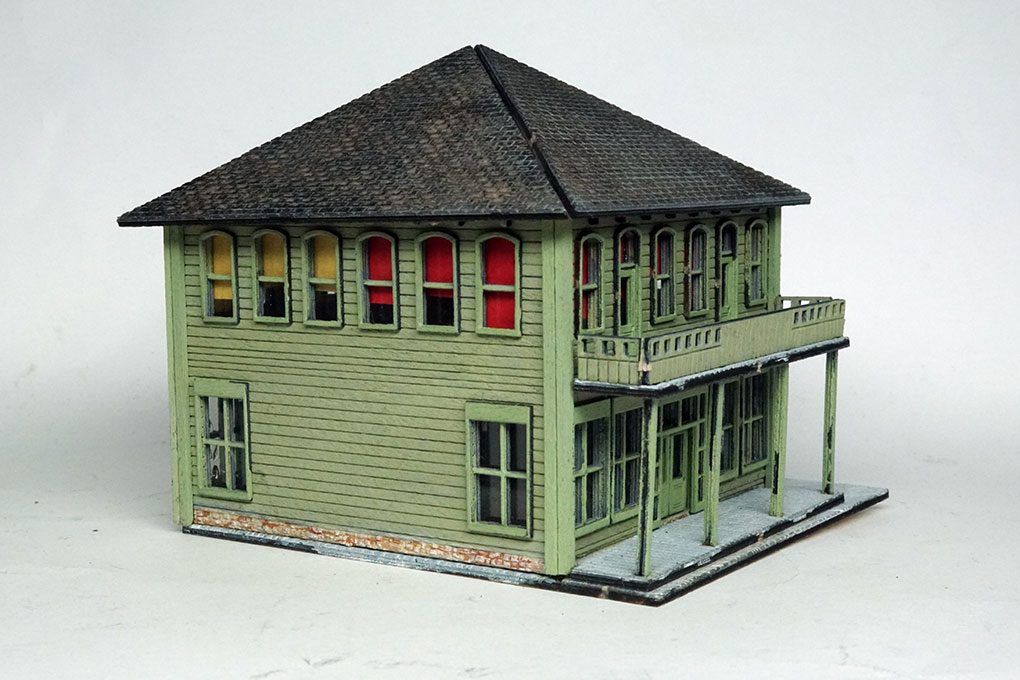 Filling the joints on the roof.
Roof looks much better now. Added several chalks and dullcoated it.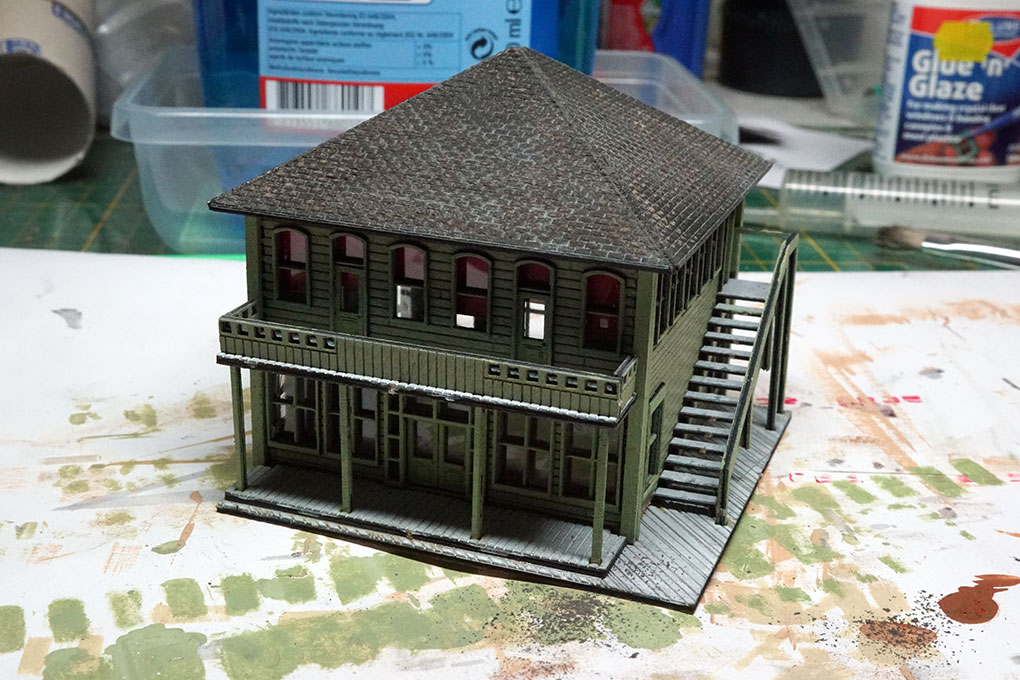 Still need to touch up the paint on the sides of the porch and such.