Period Miniatures Combination Station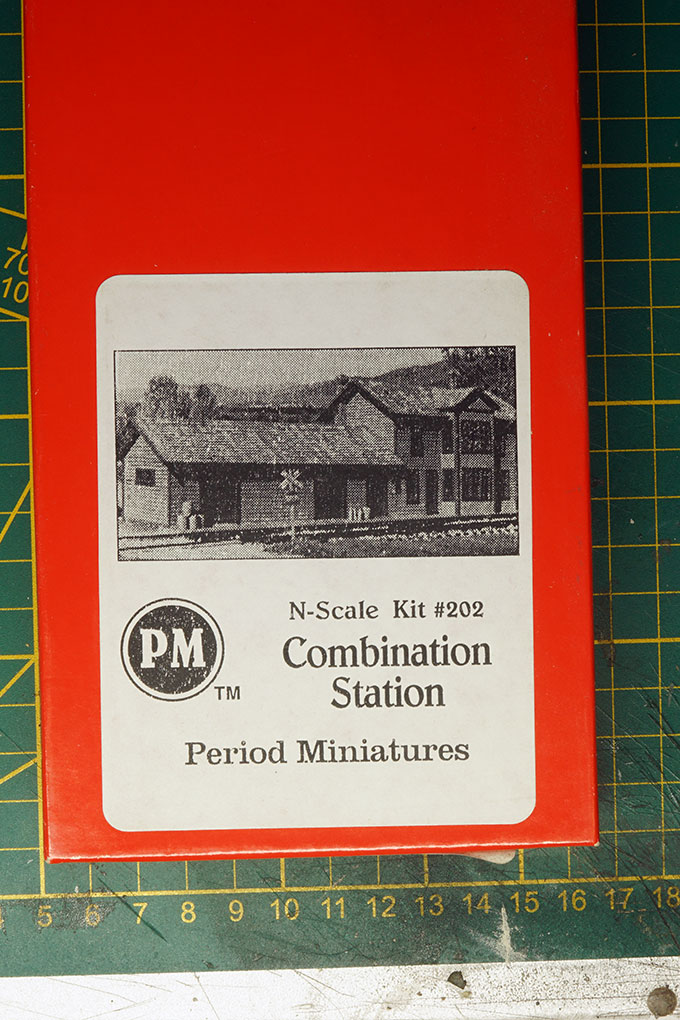 Photo on the box, I have no clue how old this kit is , black and white photo , not laser-cut and metal cast doors , windows and details.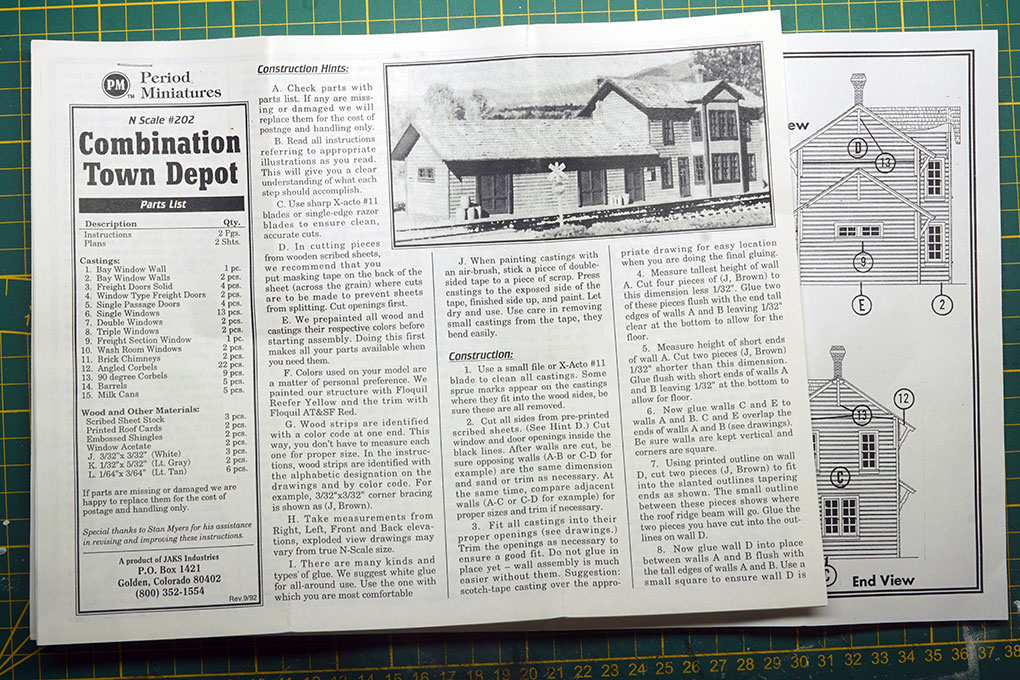 Instructions are okay, they could use a few photo's or drawings more.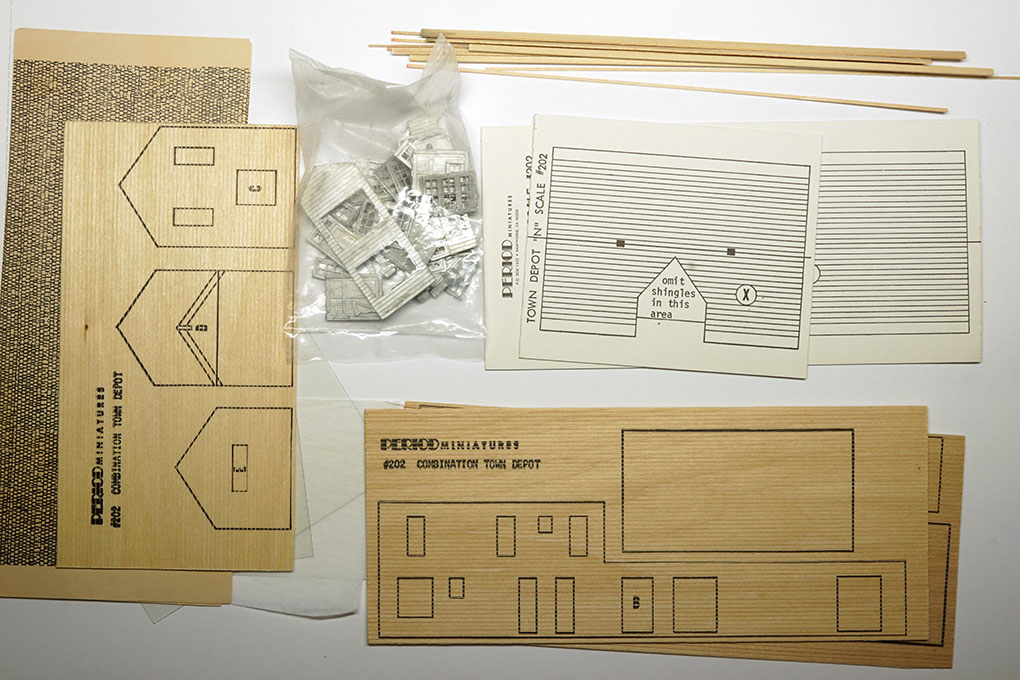 The parts are neatly packaged. As I said not laser-cut , if you make scans of the wood parts you could easily build one or two more of the same buildings , using other doors and such, these older kits are not much more then a scratchbuild.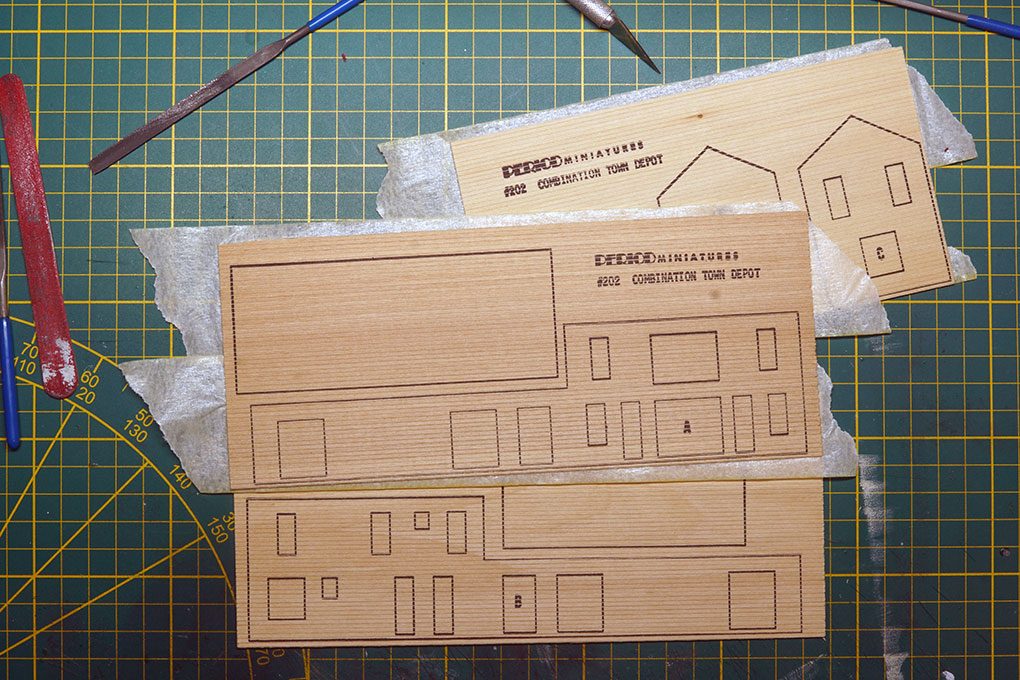 Before cutting I tend to tape the backside with masking tape , it helps prevent cuts tearing or breaking and if this does happen it's easier to fix because the piece stays in place.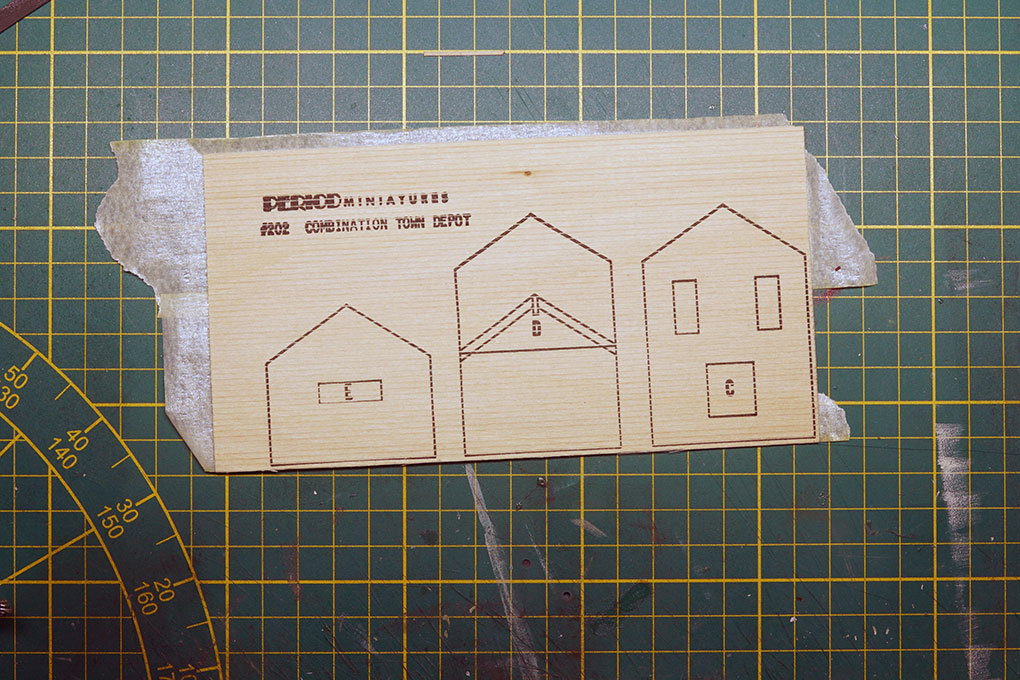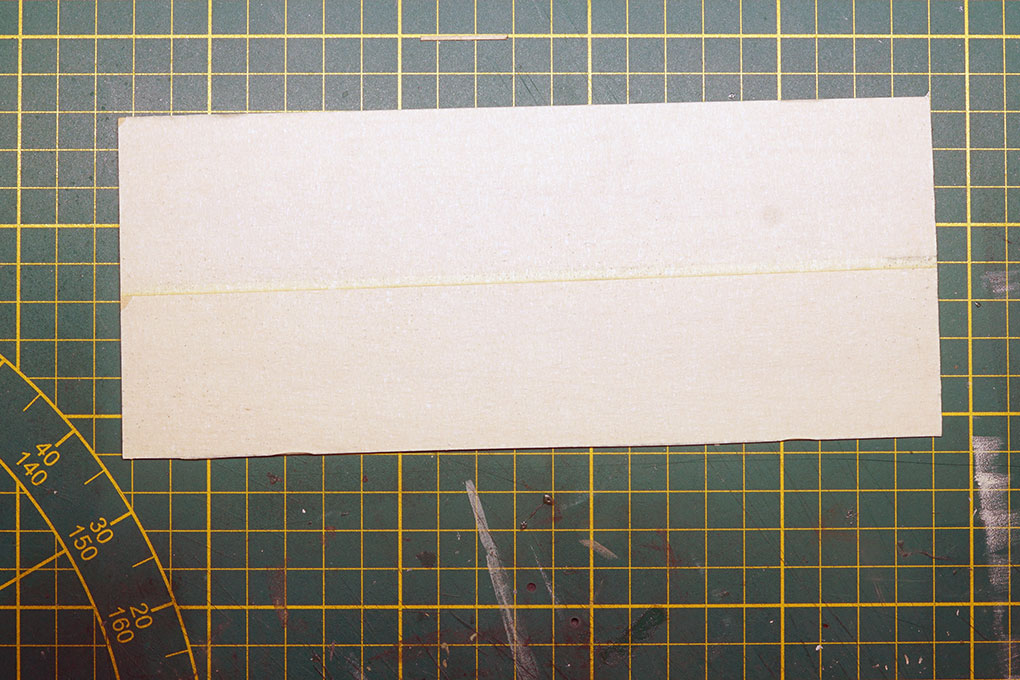 ]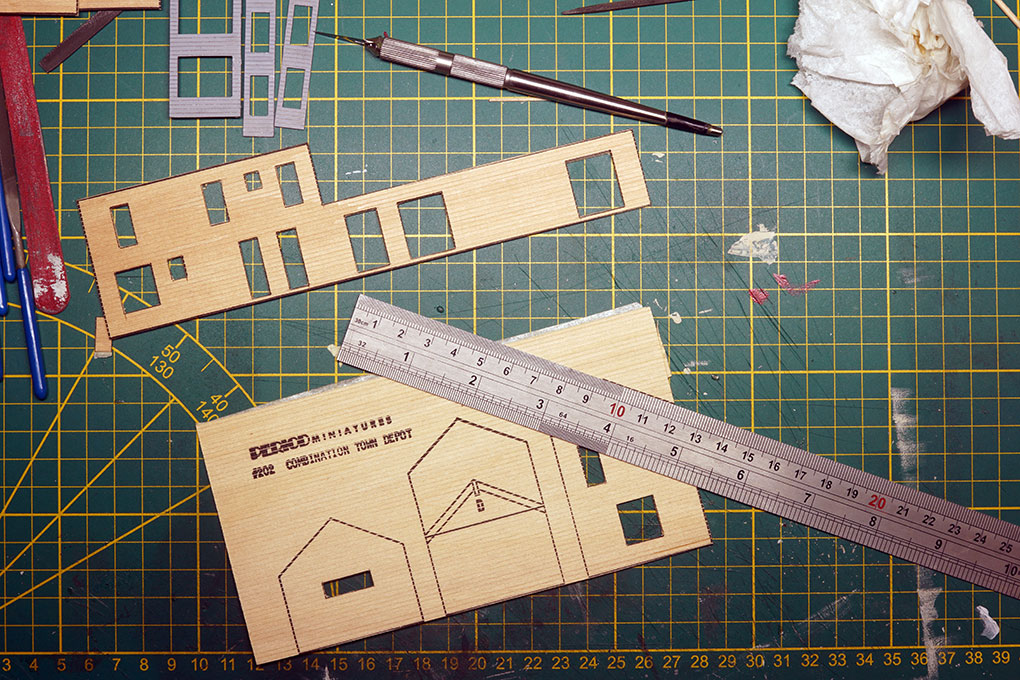 Cutting out doors and windows , I cut so that the openings are just a little smaller then the object is , then sanding them to a tight fit.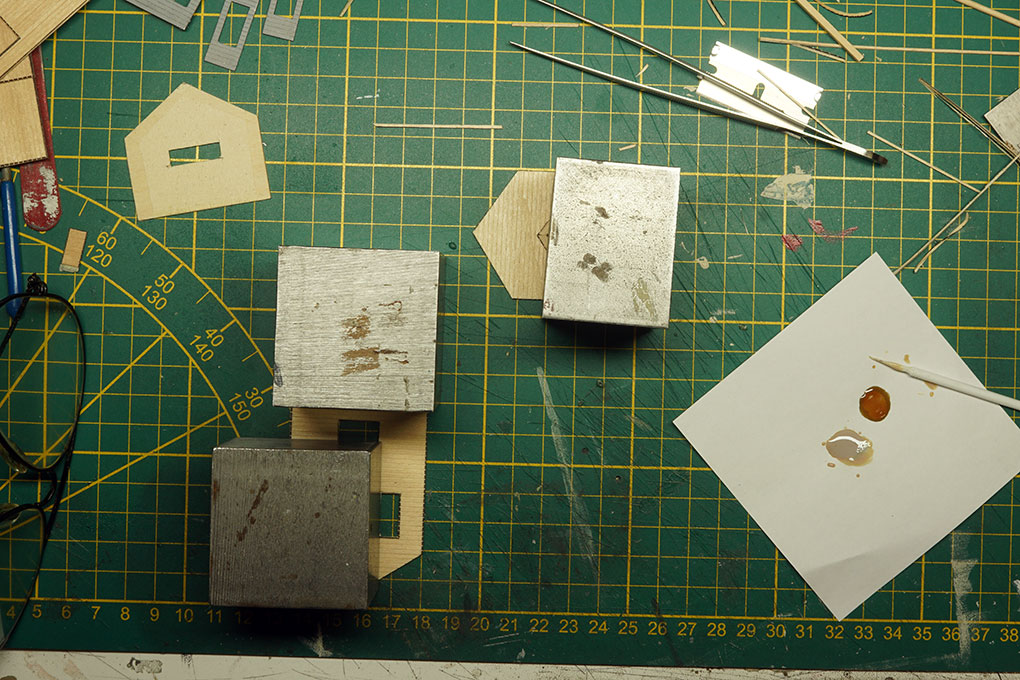 After cutting I started with bracing.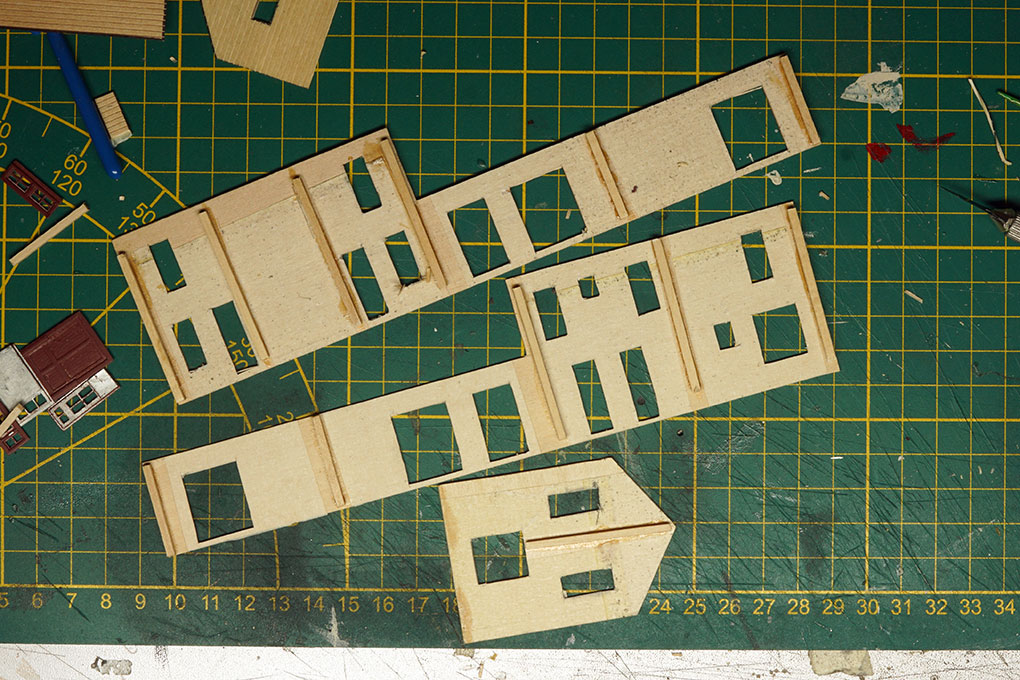 Bracing done.
]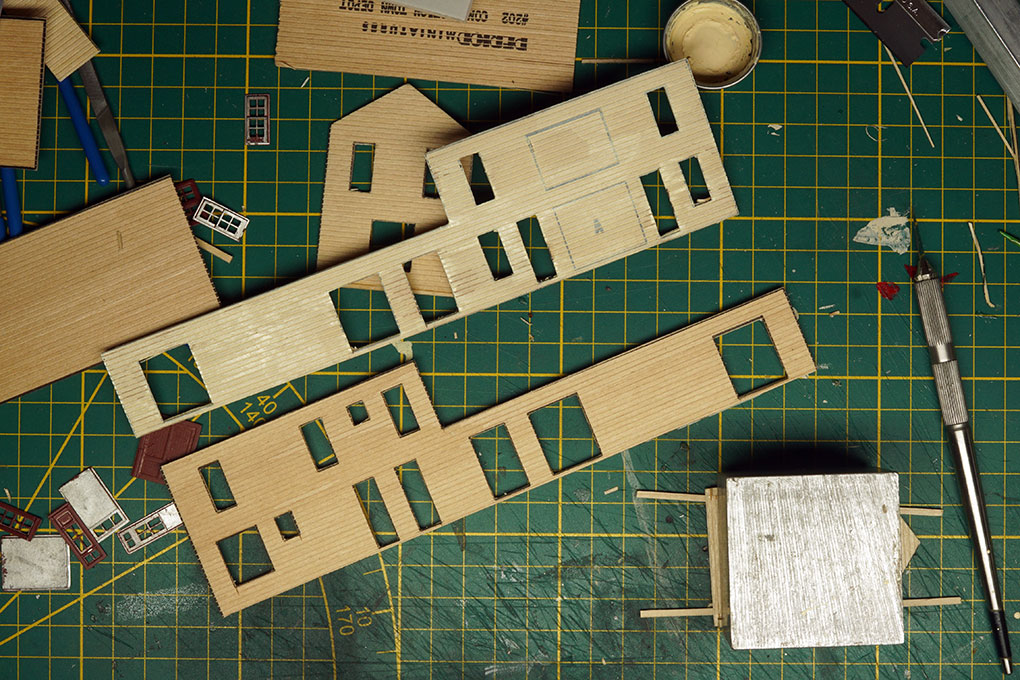 First layer of D&RGW Tan color , closest color to RI tan.
]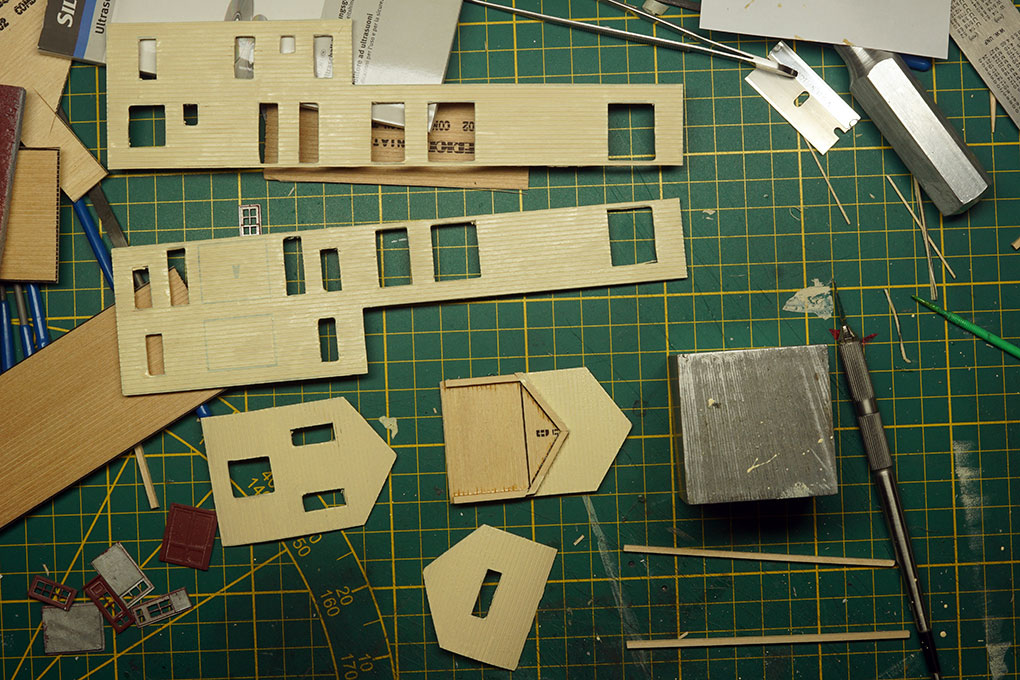 3 layers done .
]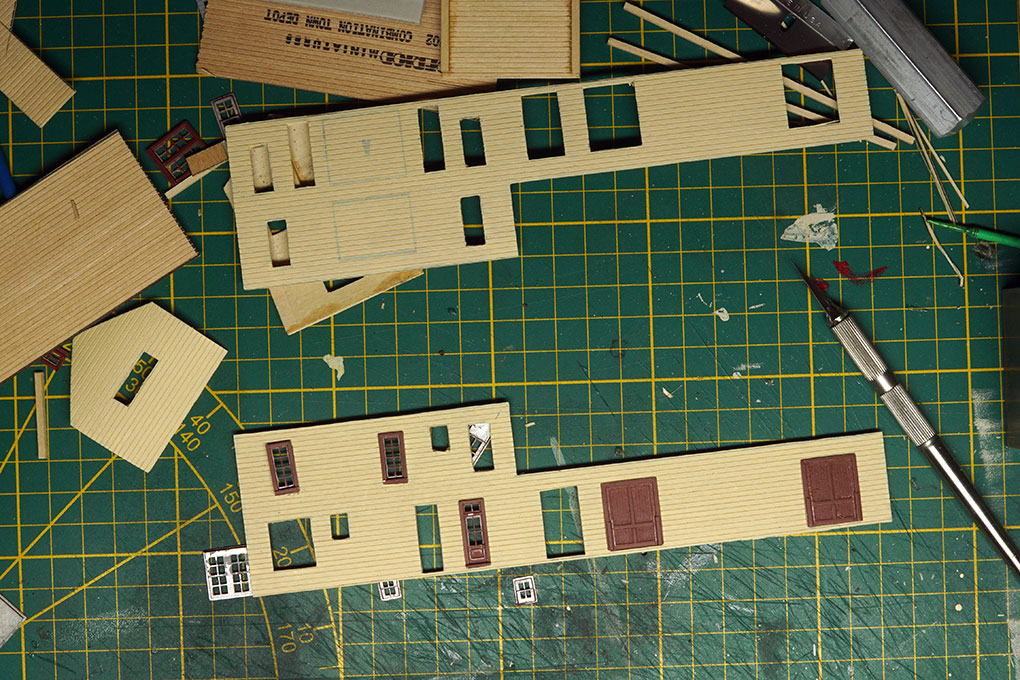 Fitting the doors and windows , they are primed , and will be painted Rock Island Maroon.
]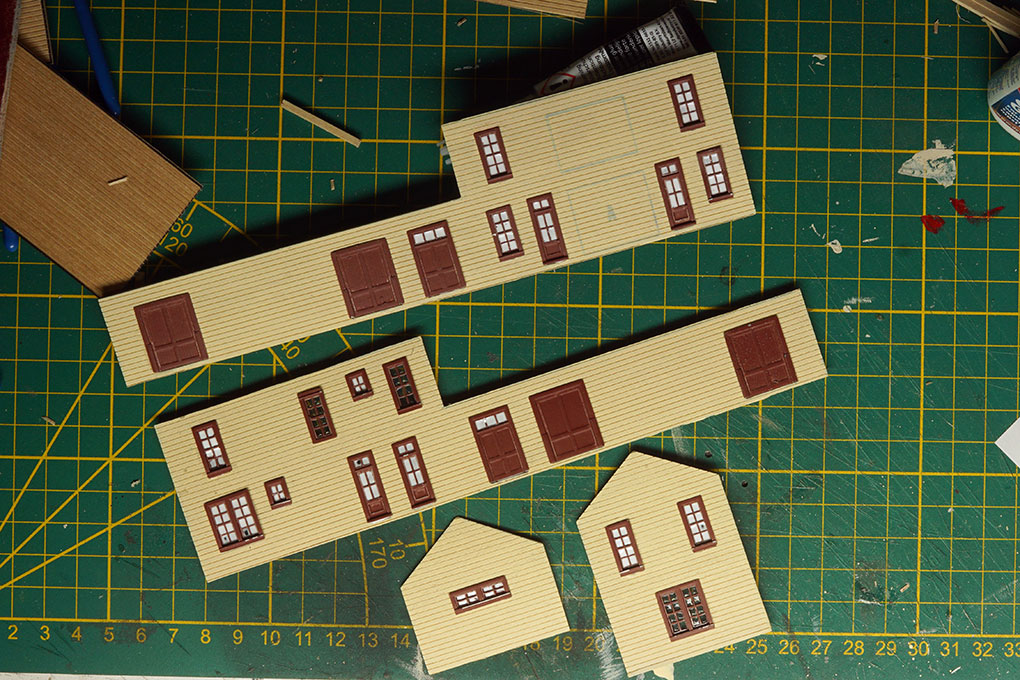 All the windows and doors done and glazed with Glue 'n Glaze form Deluxe Materials.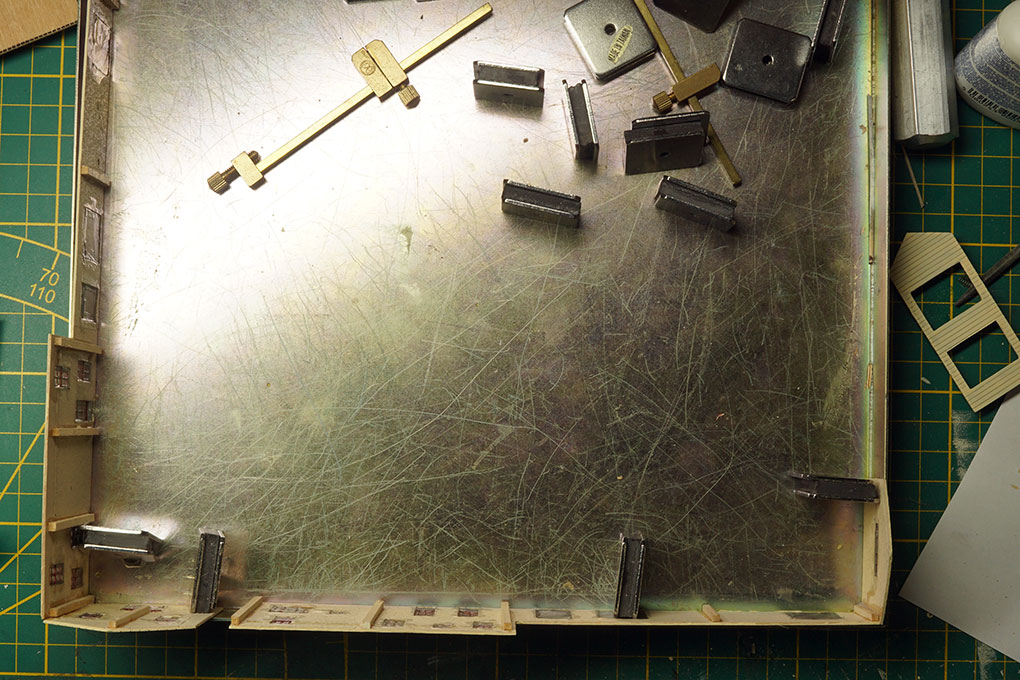 Started putting walls together.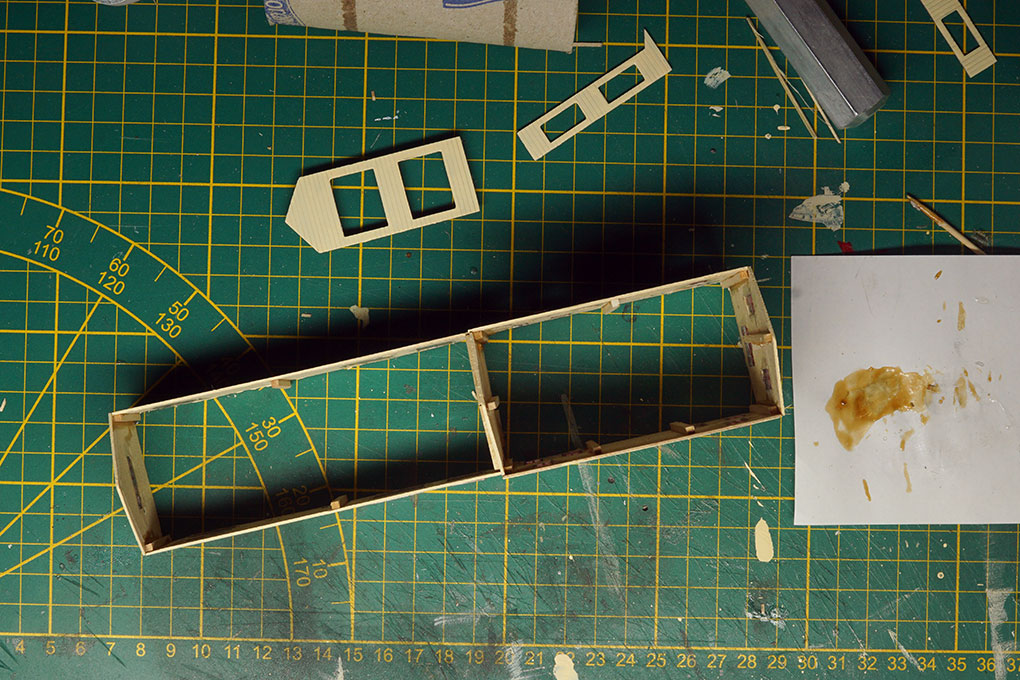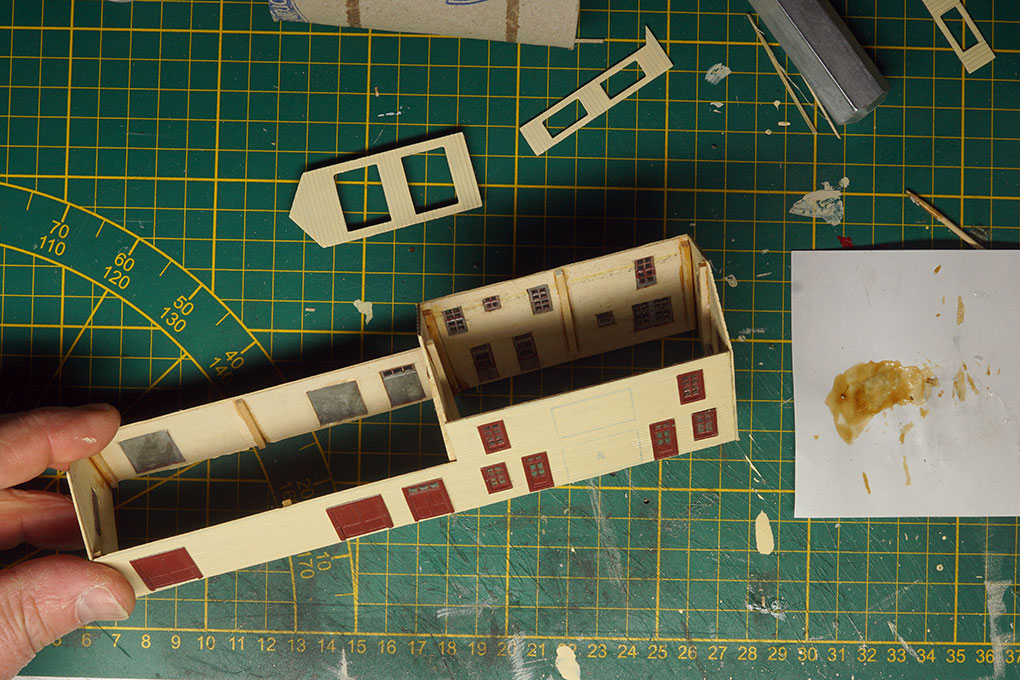 Walls done and a bit of touch up done to the windows , it helps that the primer is 99% the same color as Rock Island Maroon.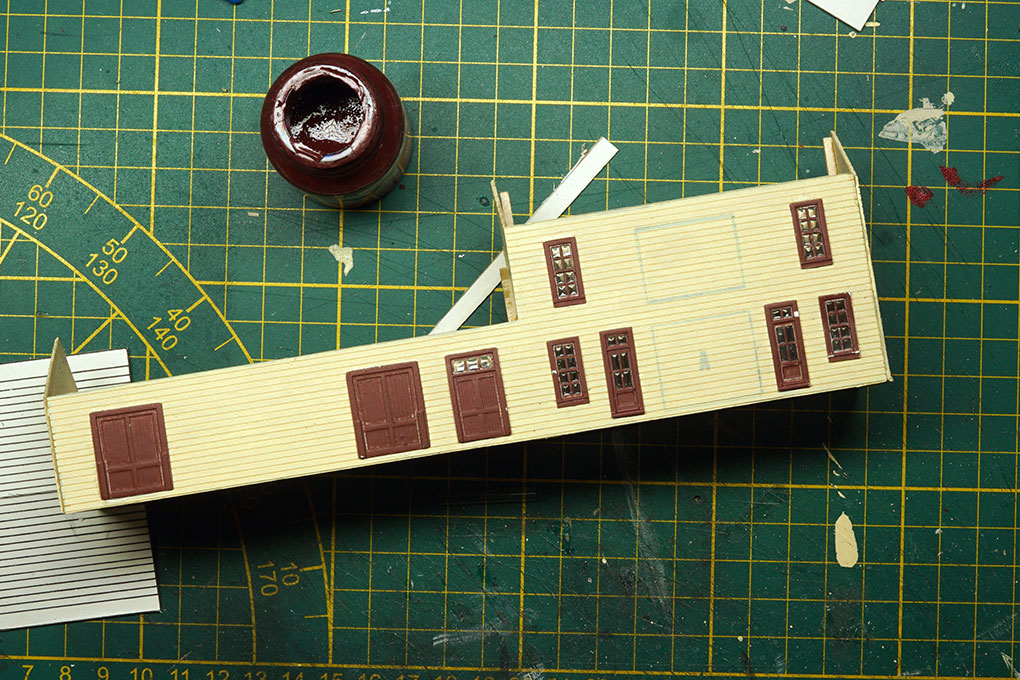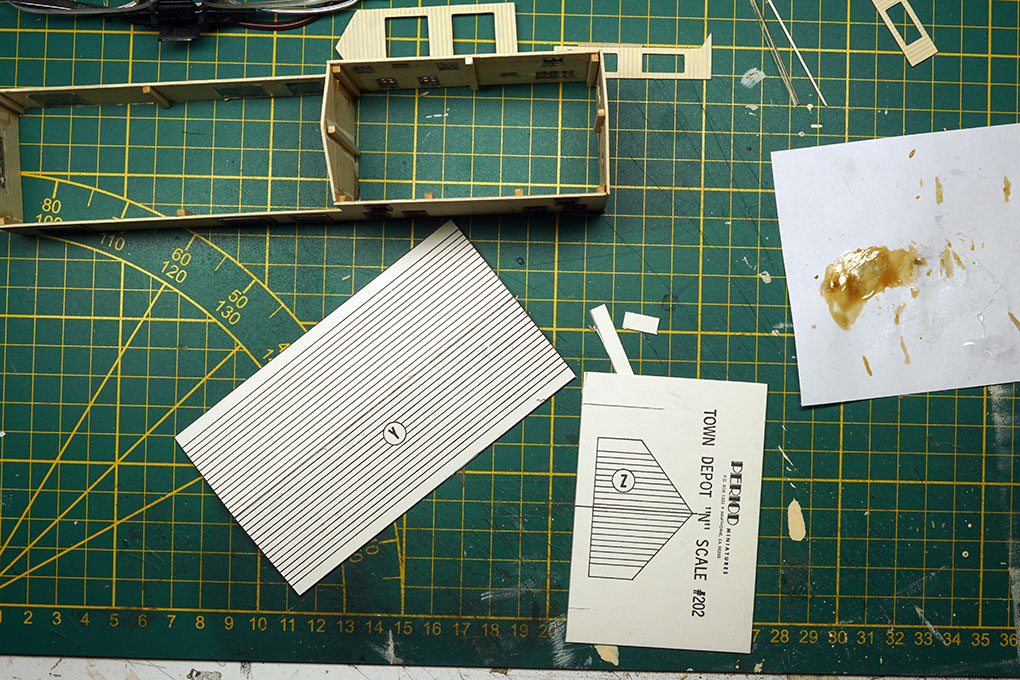 Roof basing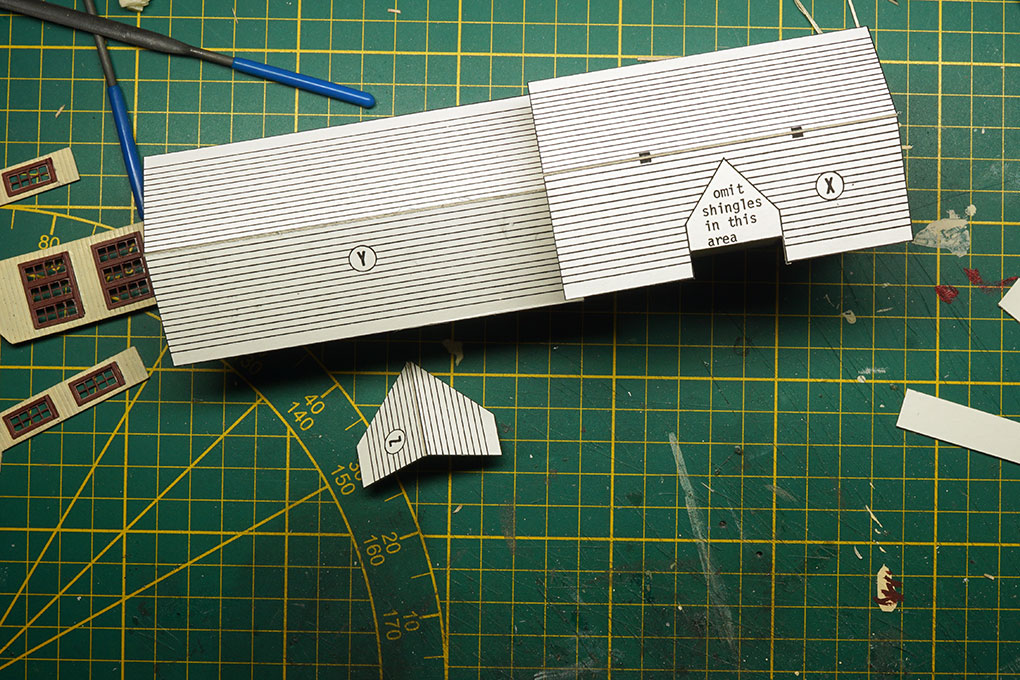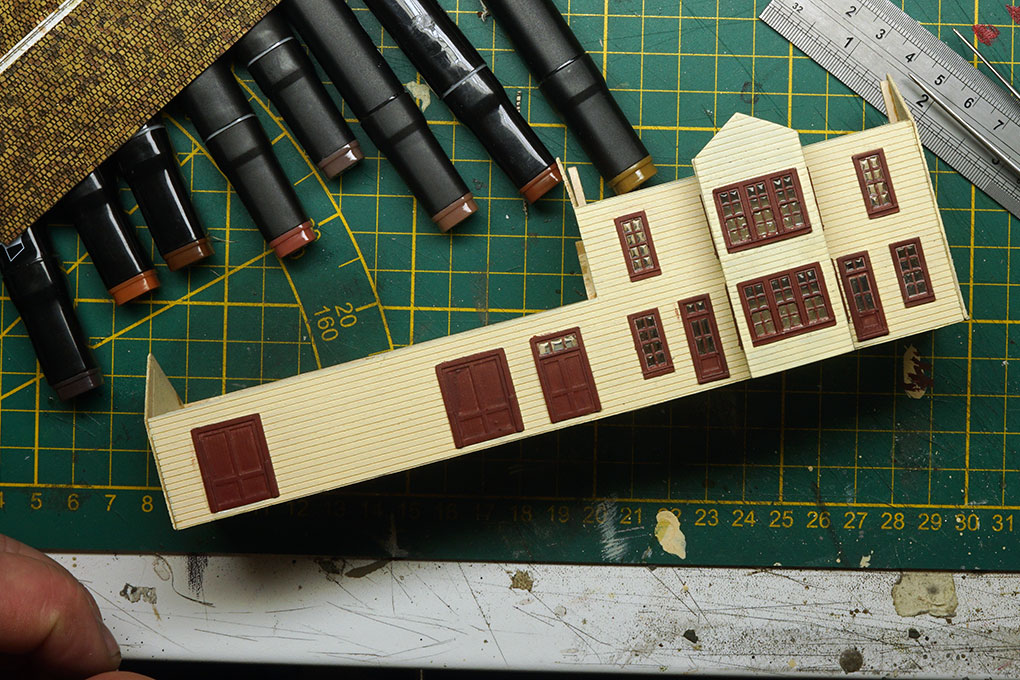 Now for the bay windows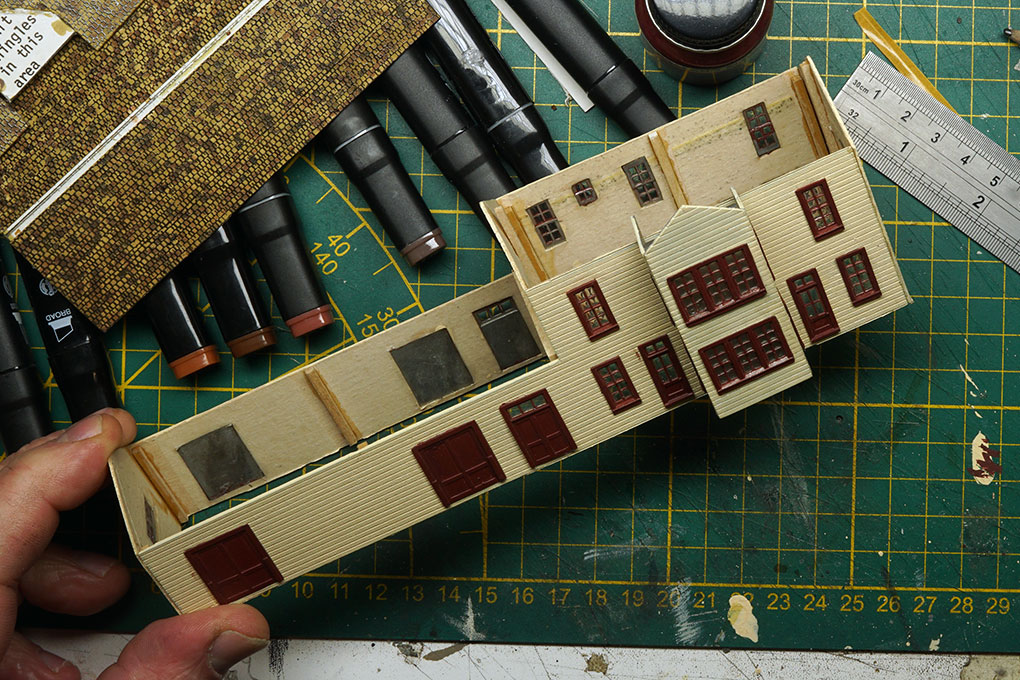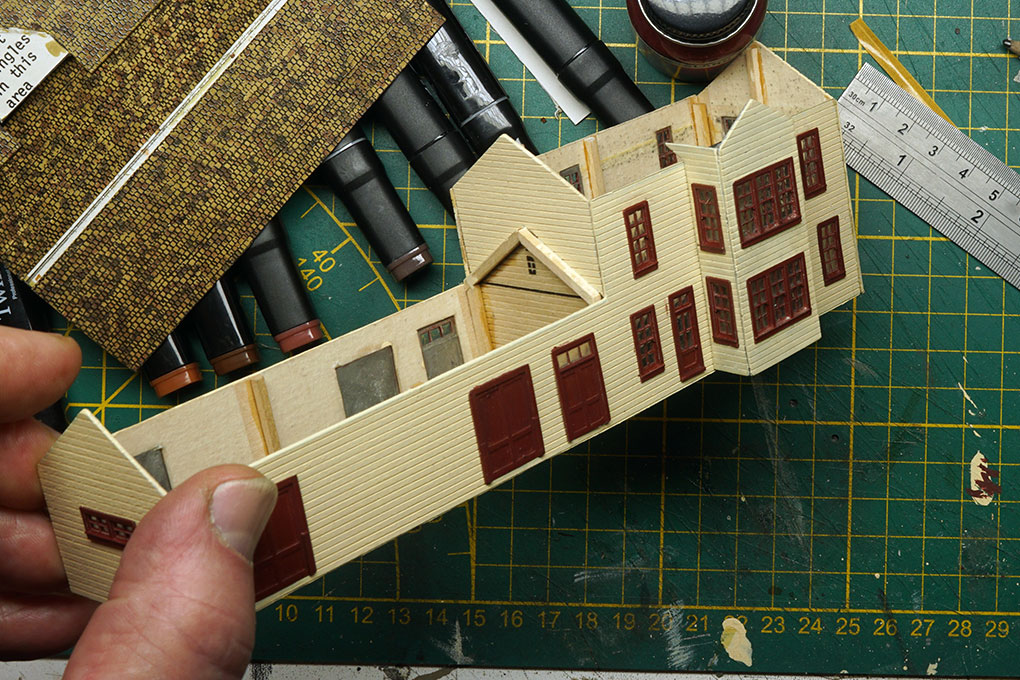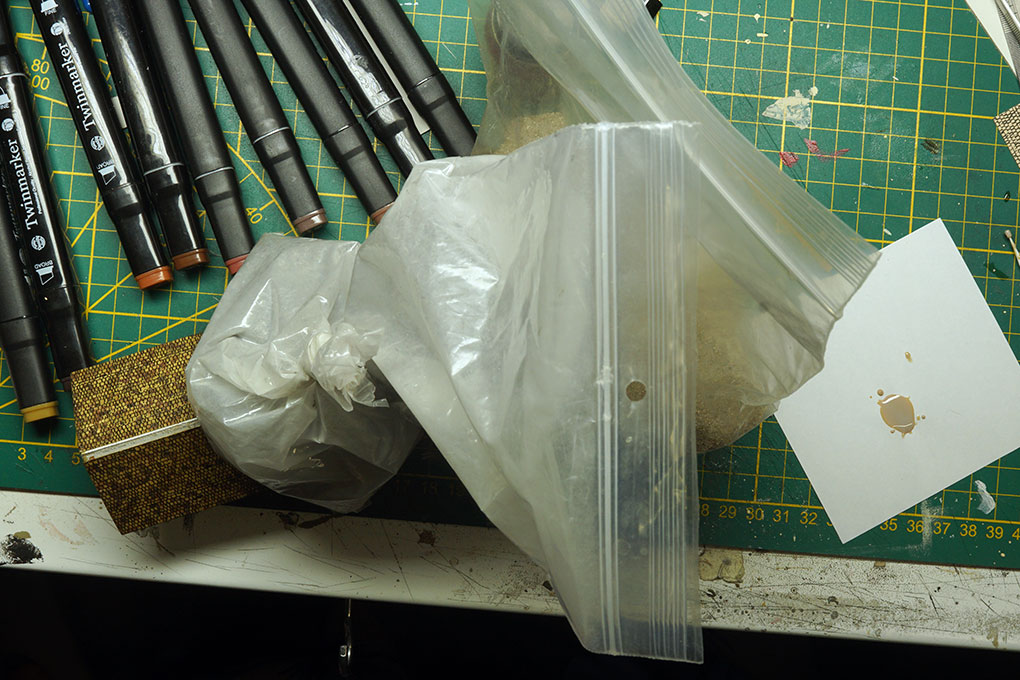 Shingled roofs and glued them down.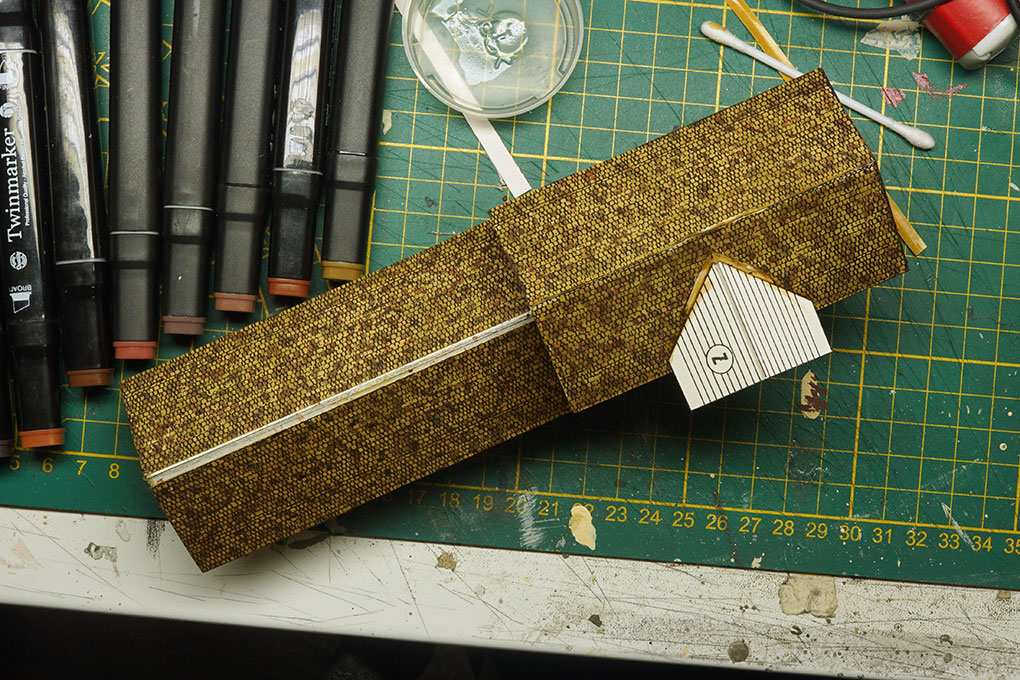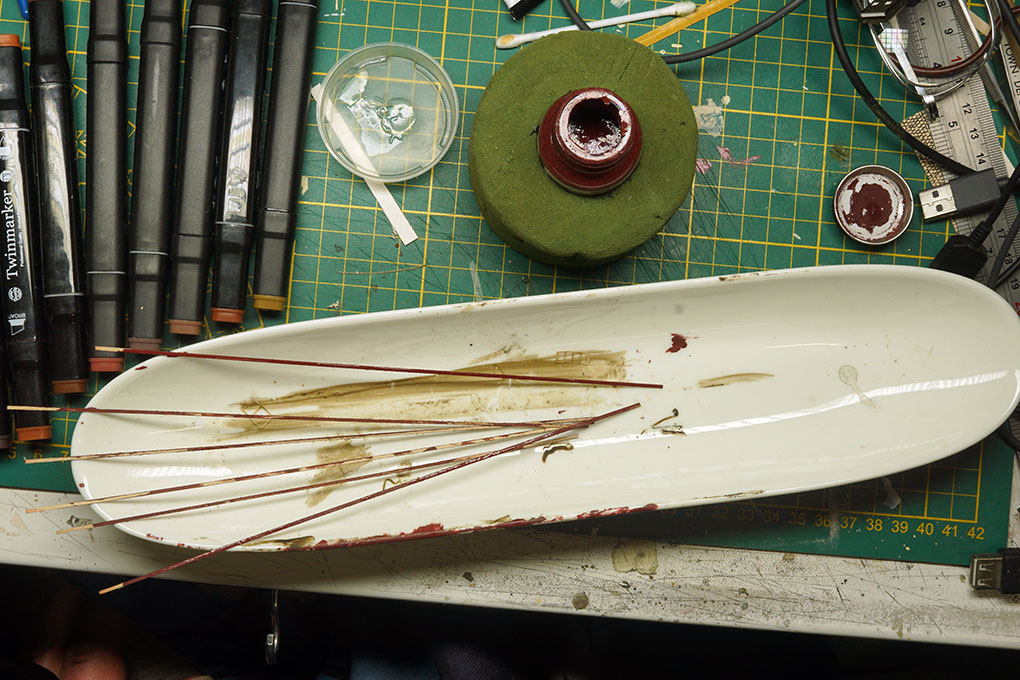 Painted the trimming Rock Island Maroon , I press my paint bottle in a piece of florists foam to minimize the chance of knocking it over.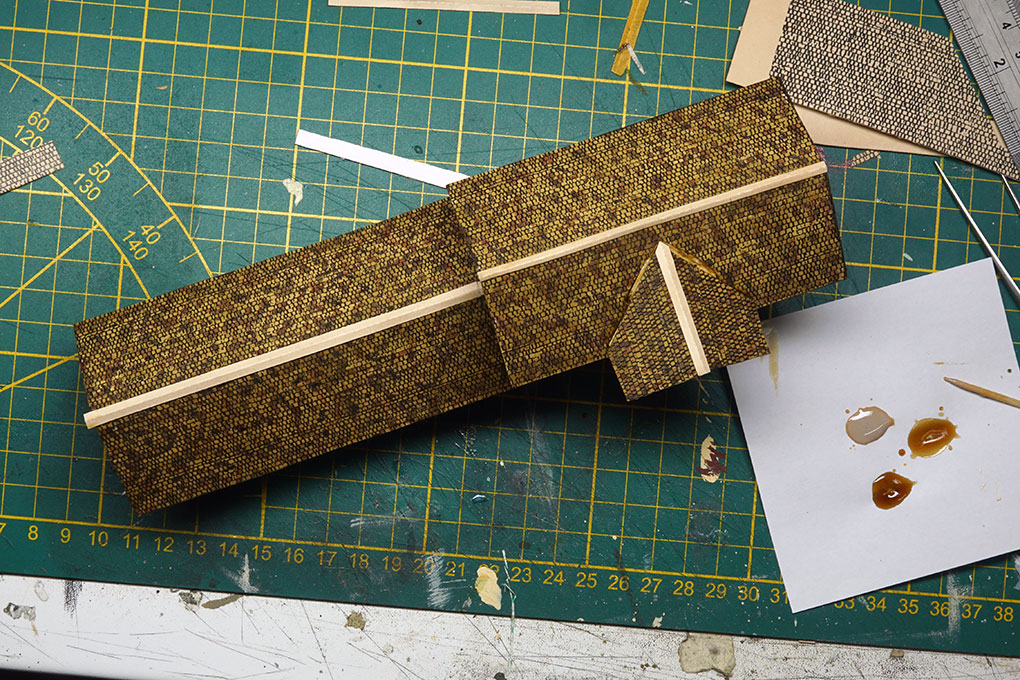 Pictures of the finished model.