Metcalfe Regal Theater
The envelope with the cardstock parts inside.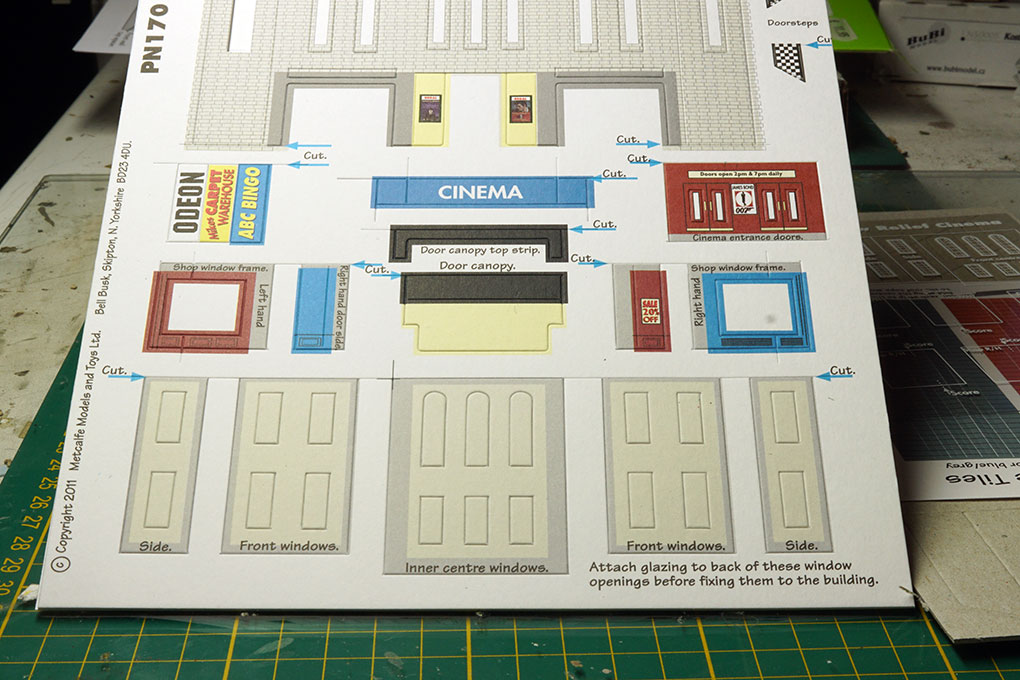 The parts are cut out of cardstock, you only have to cut 1 straight line of the parts to loosen them from the board.
Some of the windows with the glazing .
Build up and glazing of the shopwindows.
Everything is built up layer by layer.
Then installed to the main frame.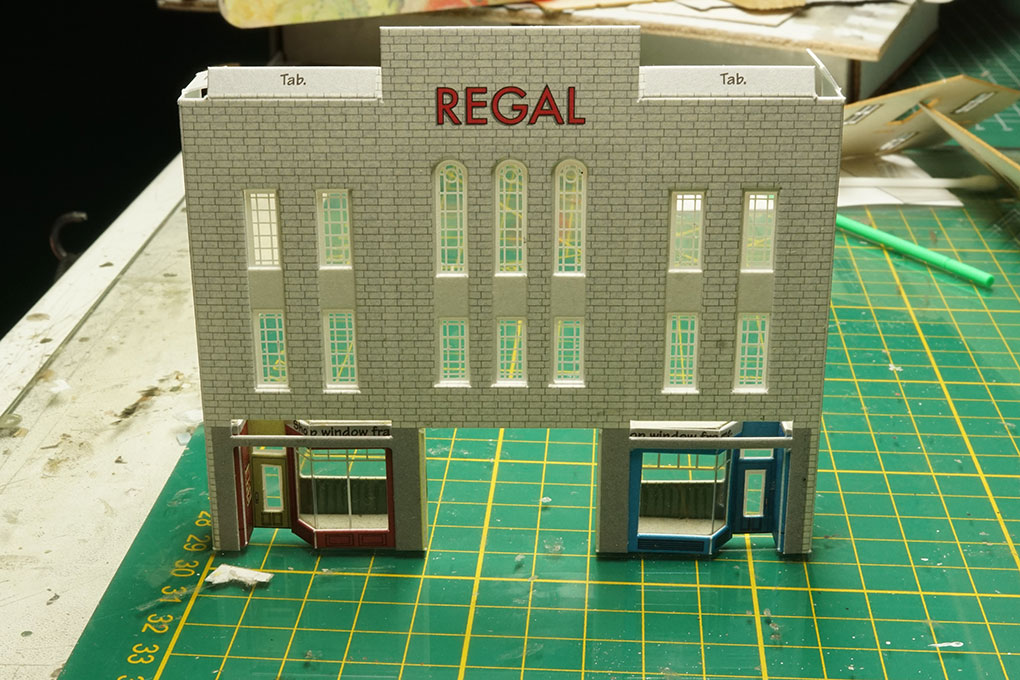 Main frame with the 2 shopwindows installed, the color's are all still as they come printed in the kit.
Some bracing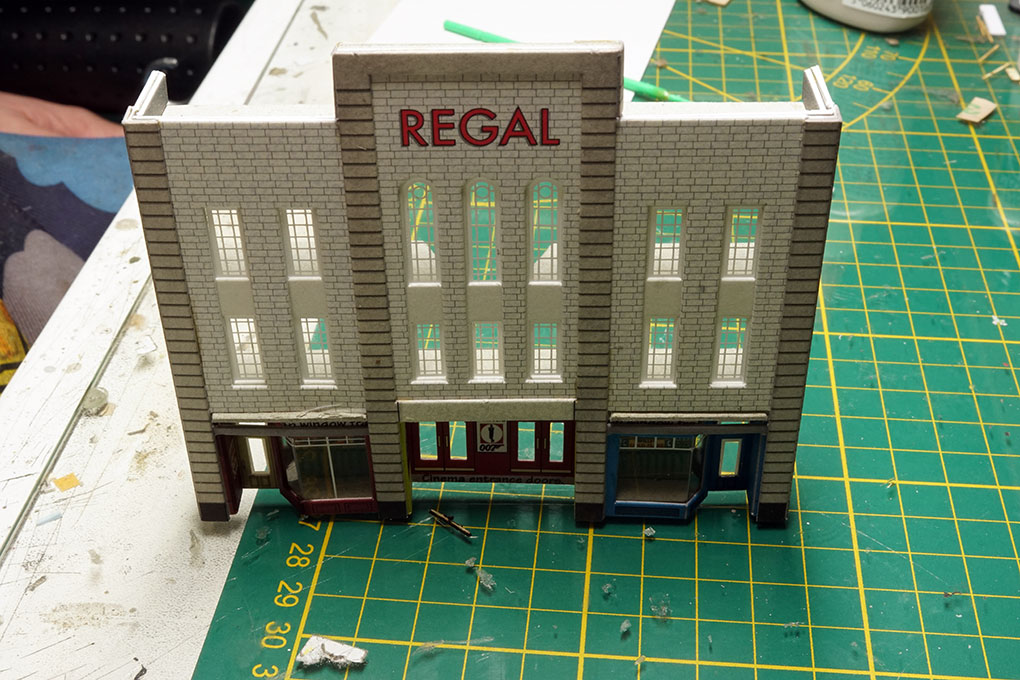 Corner stones and center stone pillars assembled.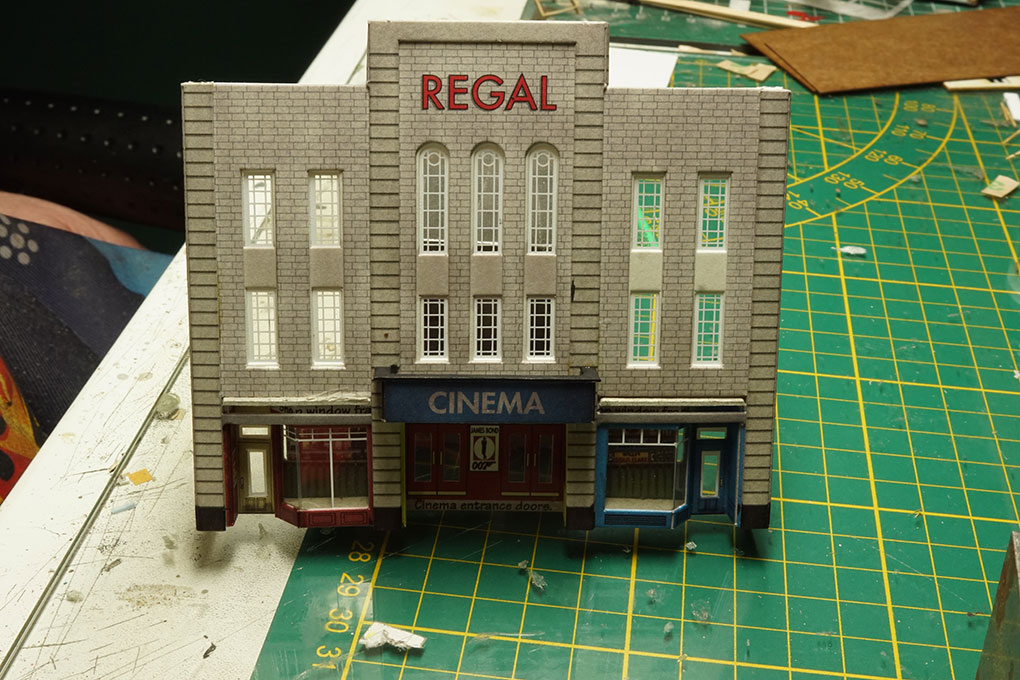 Everything toned down with artists marker Light Grey.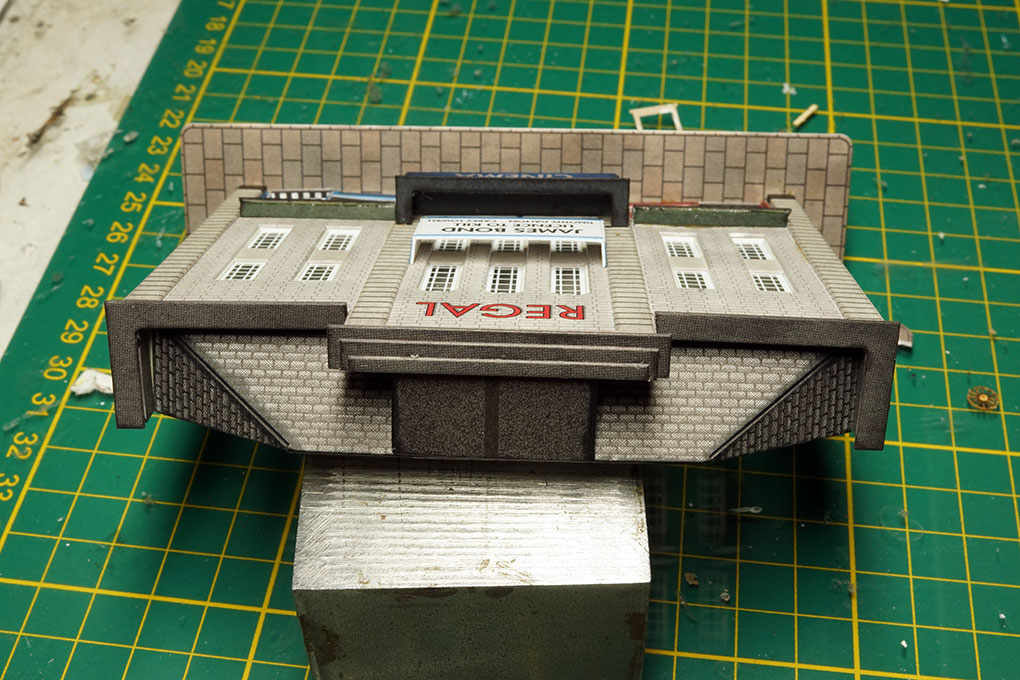 Photo's of the finished cinema, except for the Film Letters , have to change this to a March 1960 film.