Period Miniatures Mel's Produce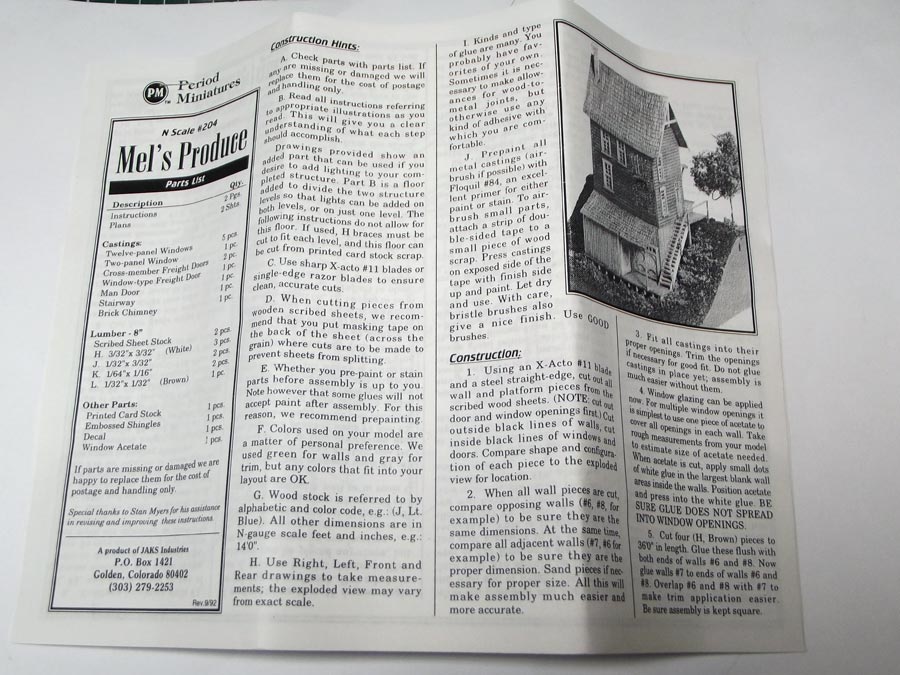 The instructions, black and white but clear and understandable.
The contents , stripwood , sheets of shingled roofing, clapboard from which you cut the walls and cut out windows and doors.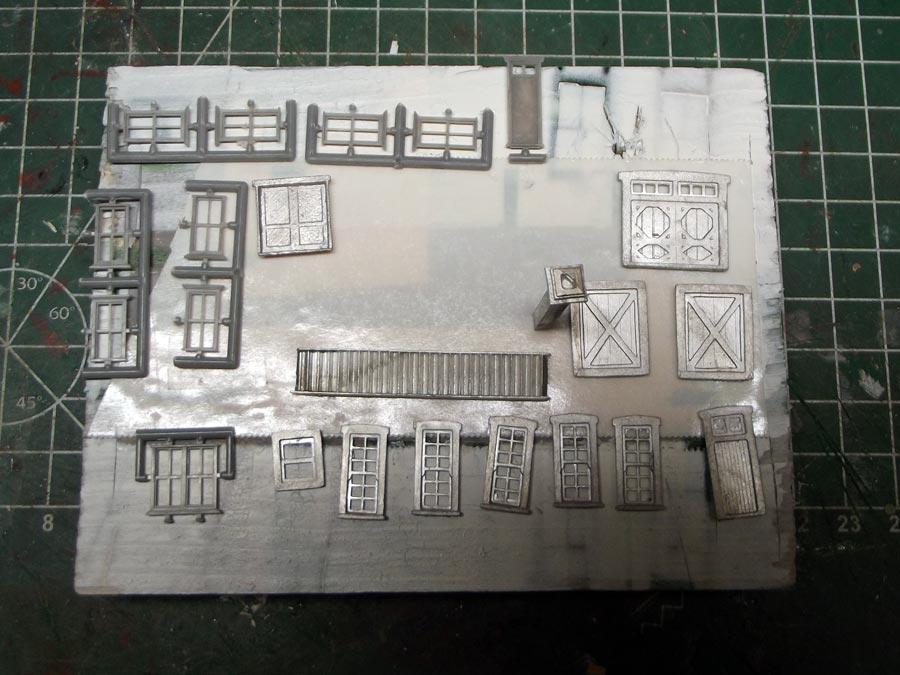 Metal castings for doors , windows and stairs ready for priming, I also did the doors and windows for a church kit from AMB.
First piece of clapboard ready for cutting.
All the walls cut.
First set some bracing at the same time glued some of the walls in place, gave a wash with A&I and then painted them using masking tape and 2 spray cans. The Green is gloss paint but on the wood treated with A&I it comes out like a stain.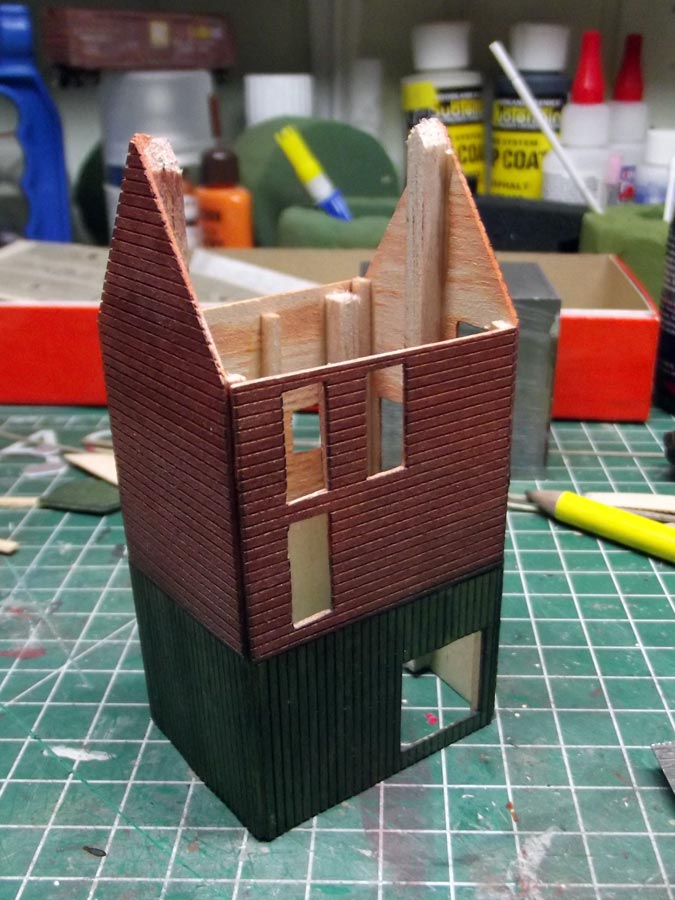 Mainbuilding put together.
The roofing , sheets of shingles , they have a little relief to them, I think this will make it easier to make them realistic. Loading docks glued together.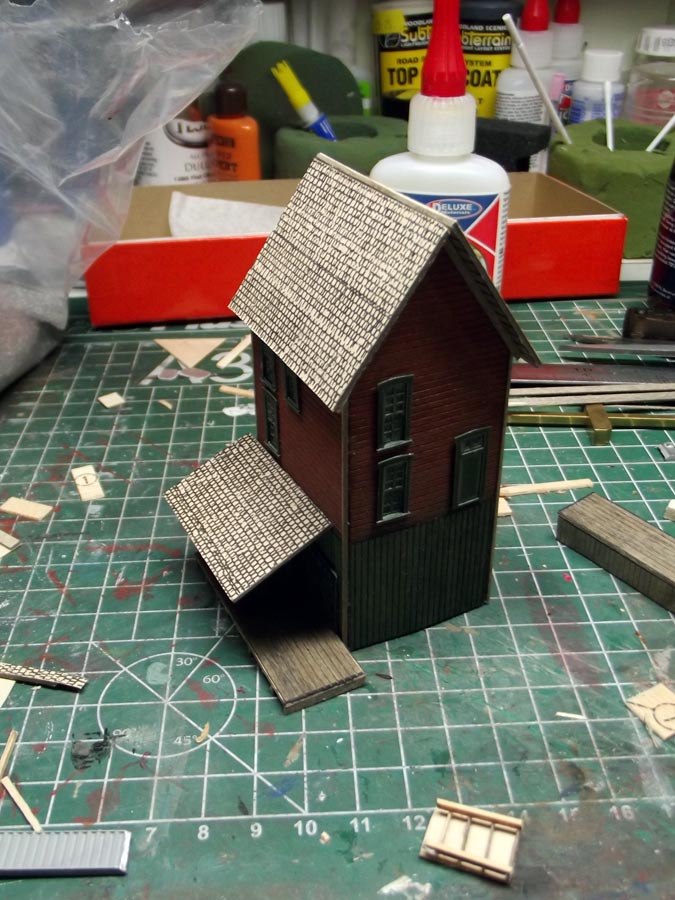 Ready for weathering of the roof , adding stairs to the side and then place this into a hill side.
Almost finished , some trims placed and some more weathering. Chimney and loading dock.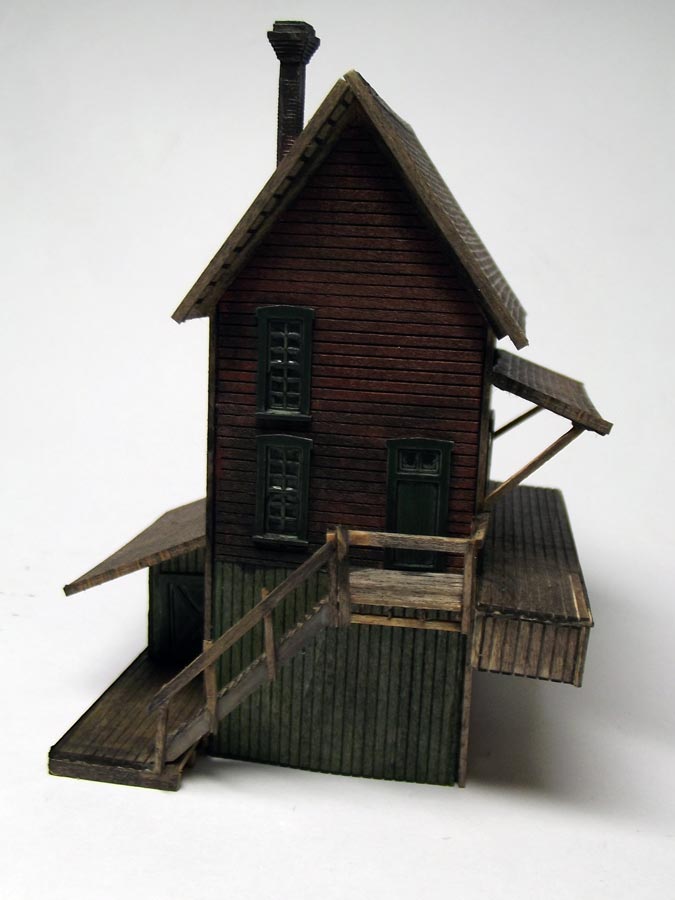 Final photo's, decals placed and here you can see the roof, it's not that shiny in real.