Mayflowers Movers
One of the companys on my layout will be the Mayflower Moving Company
I am putting the fleet of vans together now , the small moving vans are somewhat older 47 Ford vans.These are Lineside Model kits from Robert Plantz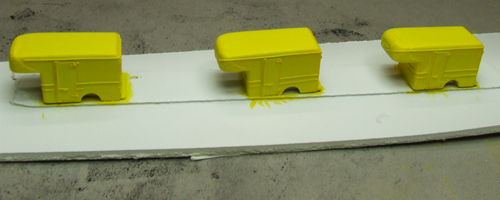 \after washing them and giving them a spray of white primer I put on the first coat of Matt Yellow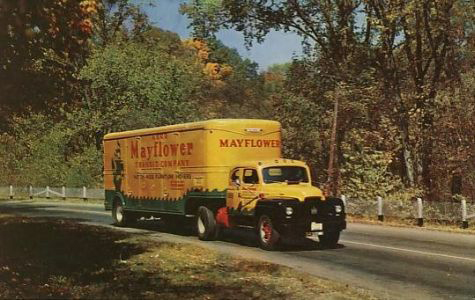 Eventually they should look like this
Plastikard from Slaters, 2mm Spaced Planking, Metal sheething is what I think it looks like. Cut holes for load doors and windows.
Mounted on black styrene ( bought 5 sheets of black styrene 1000mm x 600mm , much cheaper then the A4 sized sheets at the hobby shop )
Airbrushed to get the nice smooth finish these metal walls have in real life, especially when the building is not that old yet. I started brush painting this but didn't like it.
Fitted the windows and doors, corner and middle beams.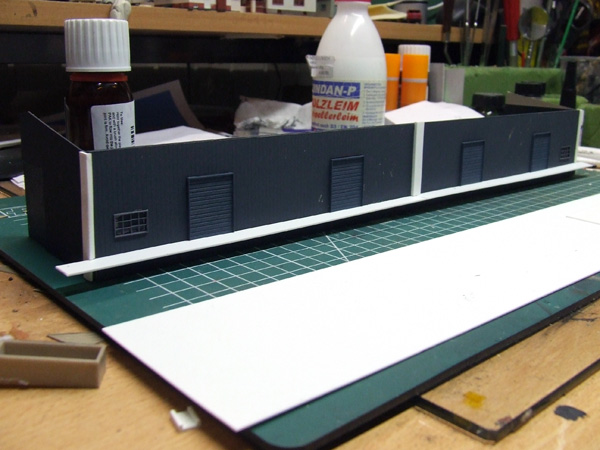 Loading platform in place.
Roof made of sandpaper, weathered with chalk.
On the layout awaiting detailing and the other buildings to Mayflower Movers
An office building and maintenance building for Mayflower Movers
Both made with Walthers Modulars, I'm waiting for some N-scale fire-escapes for the office building.