Mainstreet Belleville
Painted a few DPM/WS shop fronts , they will become Mainstreet Belleville. It will be a low relief backdrop.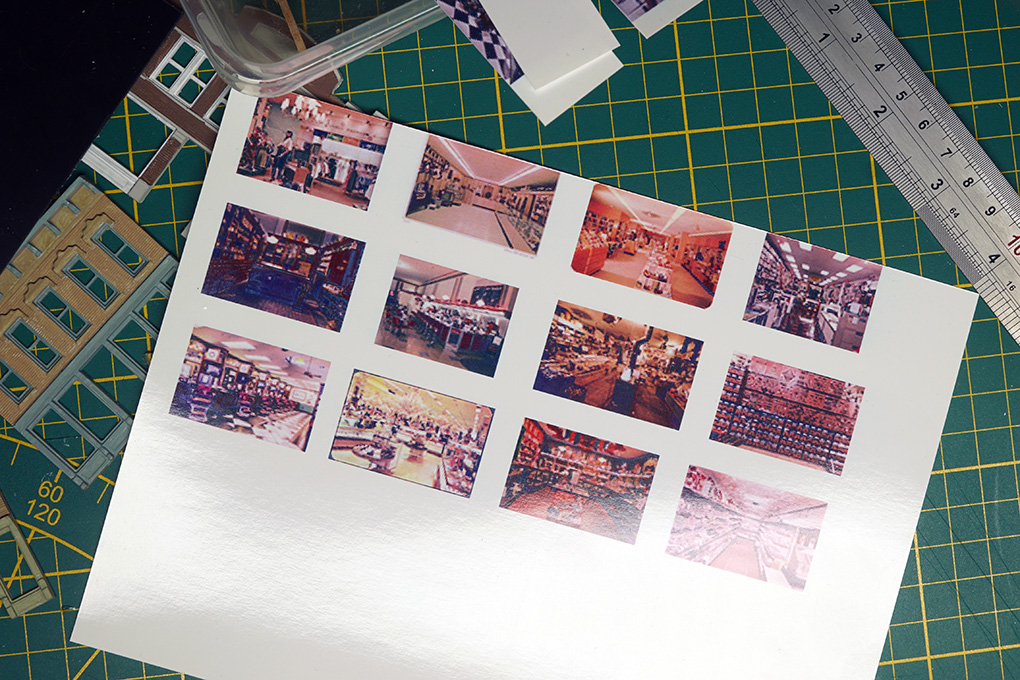 Some photo's of interiors I got from the internet and printed on photo paper.
Choosing different sizes and different interiors for my shops.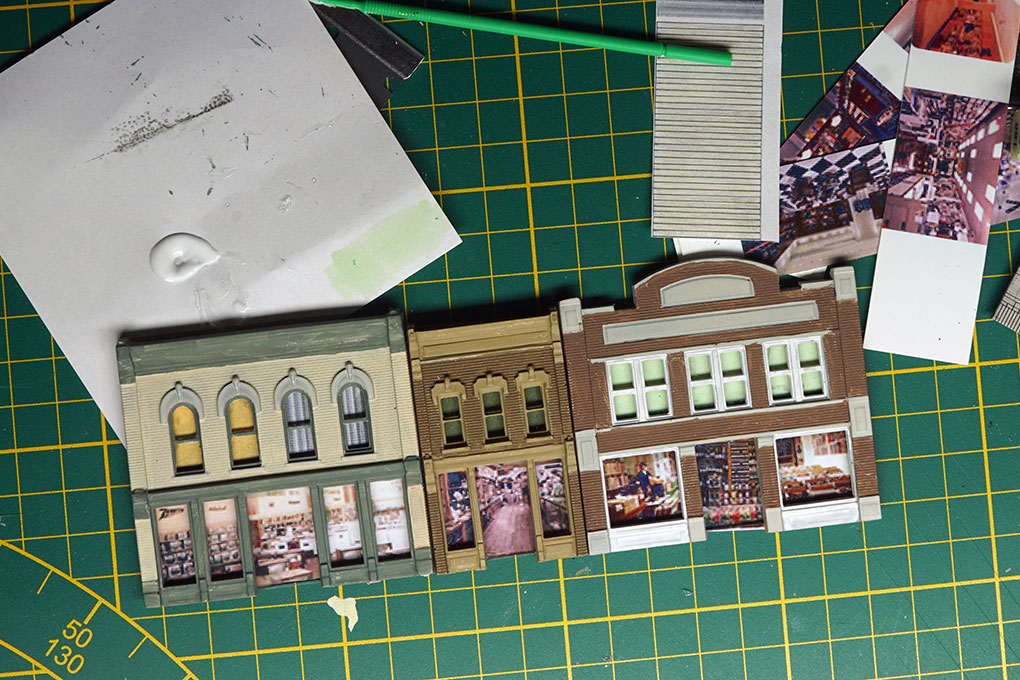 First I glued the fronts to a clear piece of acrylic sheet , then I glue the photo's to the clear sheet and add some curtains.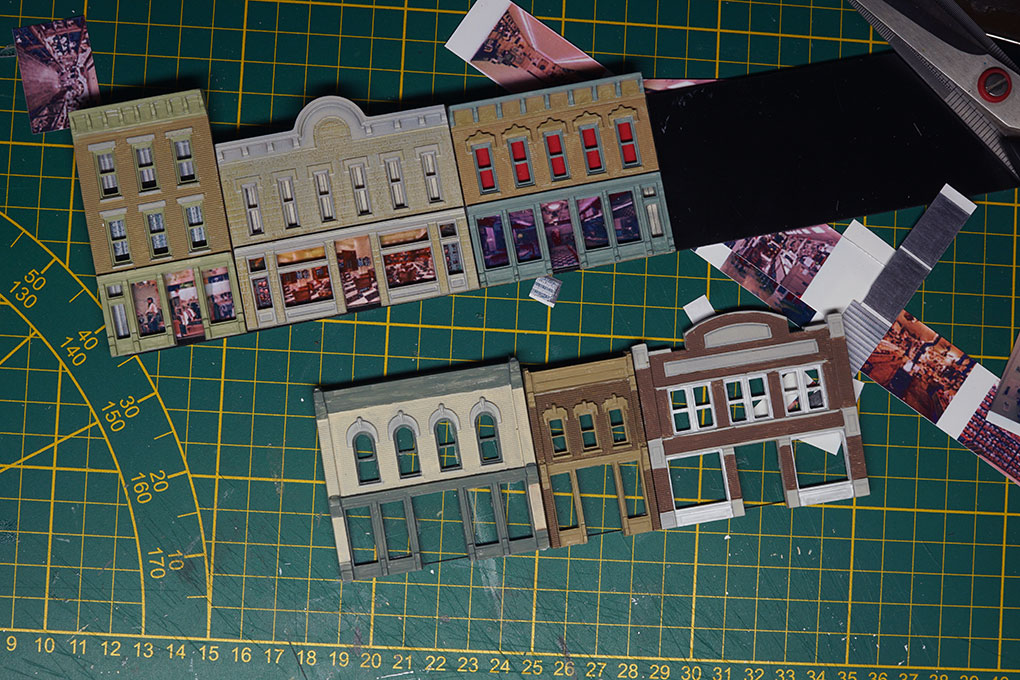 Then I glue the whole to a piece of black polystyrene sheet.