CC Hills
The next scene on my layout will be of some rolling Kansas hills , I am picturing some undulated landscape with a stream flowing through it , a girder bridge crosses the stream close to a watermill . On top of one of the hills lies a small church, and a little further on a farm with a large barn. Near to thge watermill there is a small store with an anbandoned spur that once was used to stock the store , but now that is all done by truck.
The church on the hill.
Ready for a paint job.
While the paint of the church dries I start on the girder bridge. A nice little kit by Inter-Action Hobbies.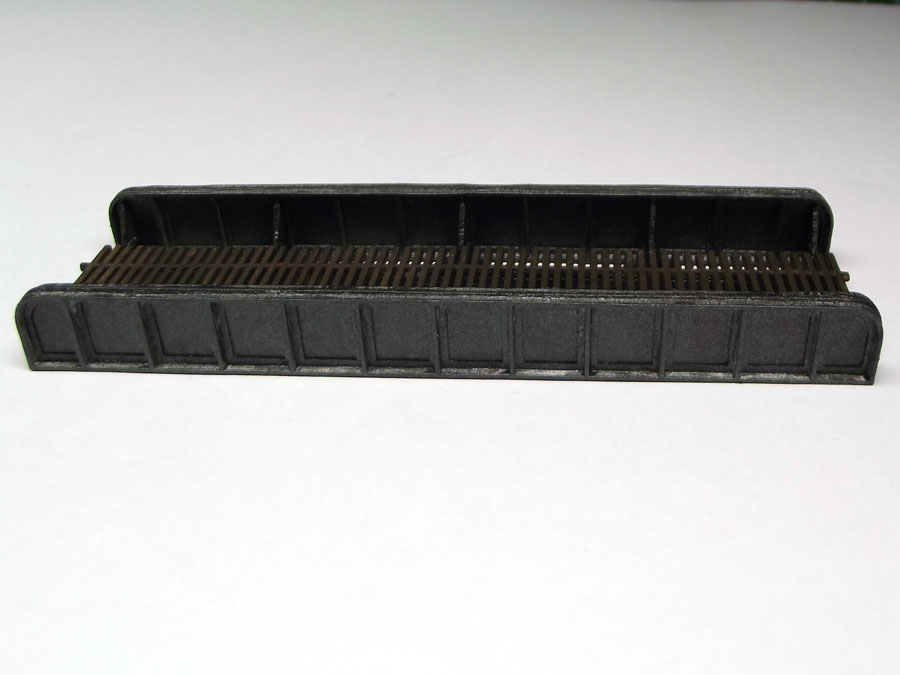 Girder bridge ready for some rust and other weathering, easy to build and looks great.
The little church ready for weathering, wouldn't use this as a foreground scene.
The church after some A&I and soem drybrushing.
Bridge treated with 3 rust tones and drybrushing with white.