Grass
Here you will find shots of my grass projects.
What a difference a very good static grass applier makes. The RTS Greenkeeper 35Kv makes it so easy , use paint or glue to make the surface sticky , load the Greenkeeper , attach the crocodile clamp to the surface ( doesn't have to be in the glue just near ) hold the Greenkeeper above the surface and while pressing the power button just lightly tap the casing of the Greenkeeper. The static grass just rockets to the surface and stands straight. Then after a bit of drying just vacuum the loose grass.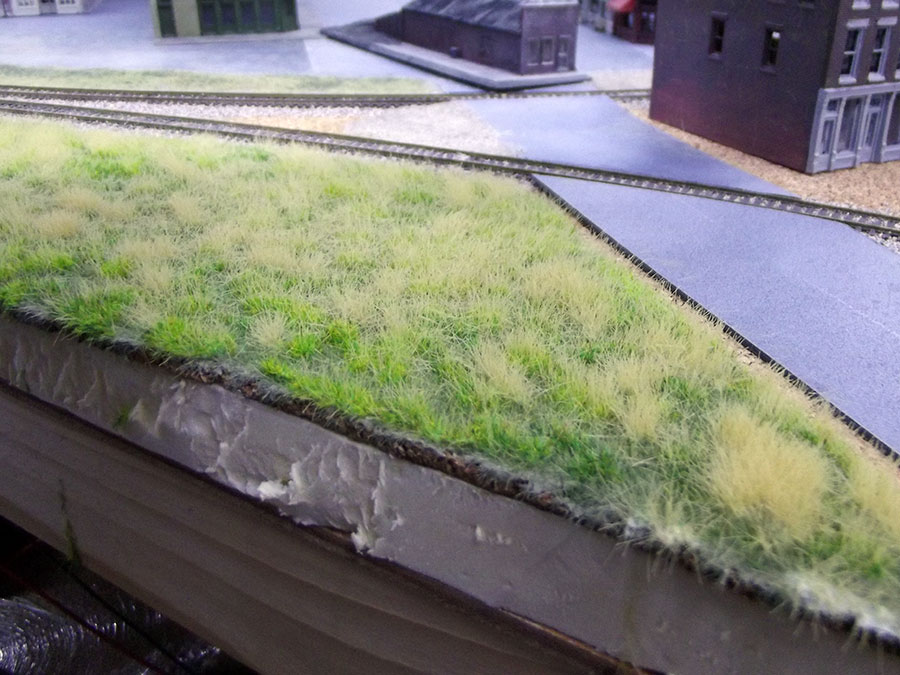 This photo after I applied 3 colors in 2 different lengths.