Blair Line's Ernie's Gas Station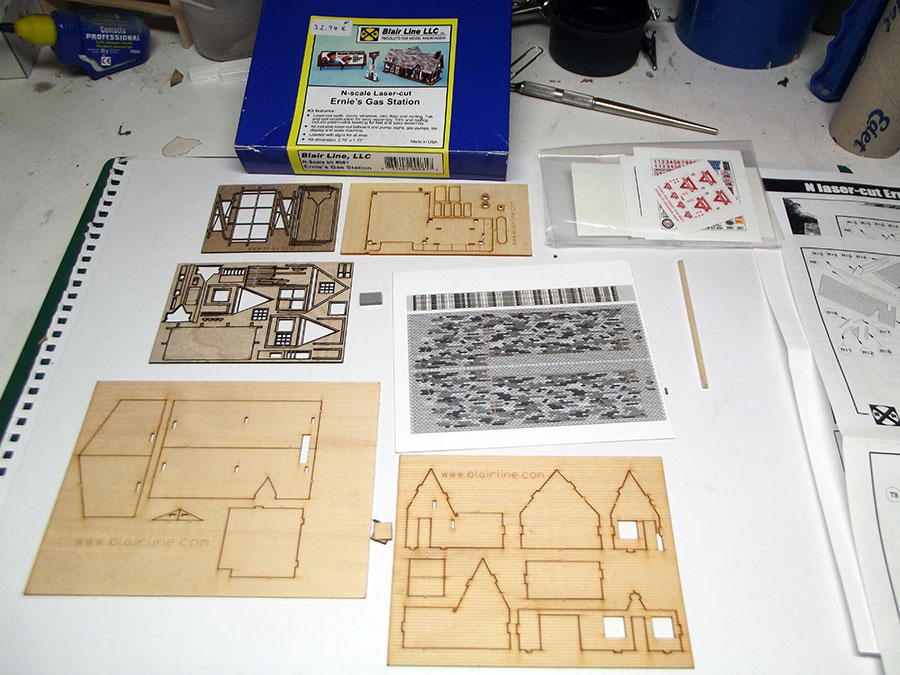 The box and it's contents.
Started with the billboard. Everything is painted using spray cans from the cheap store.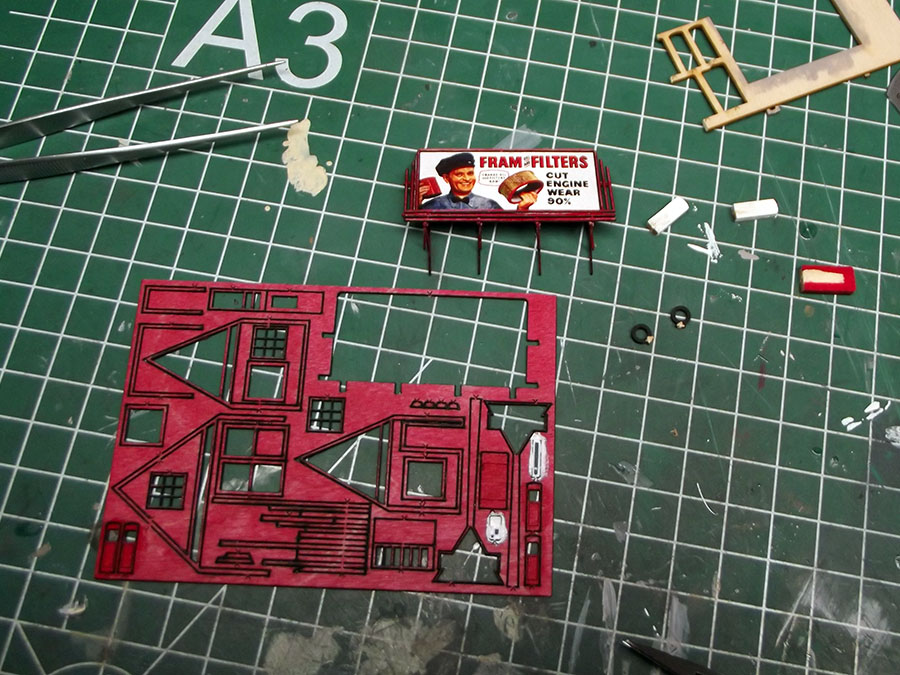 Lots of peel and stick so the billboard is done in a jiffy.
The clapboard walls are a little fragile as we will see in the next photo's.
Fixed using transfer tape.
Some wood to brace and place the walls on the base.
Then put the walls together.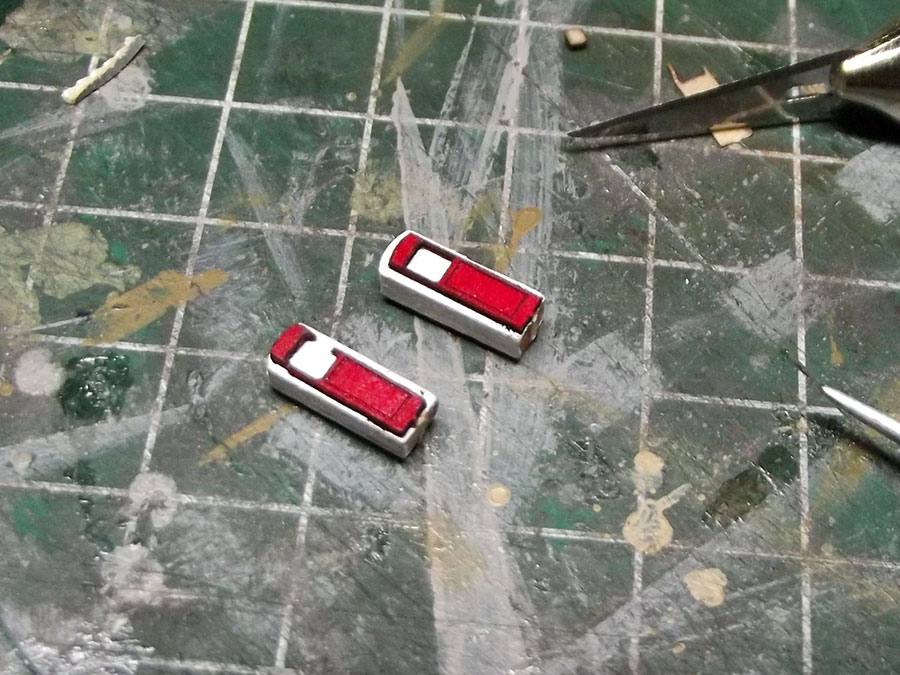 Gas pumps also very fragile , but 2 sides came out right so they will be visible in the scene.
Roofing is provided , I used it because the instructions convinced me it would look okay once weathered with chalks.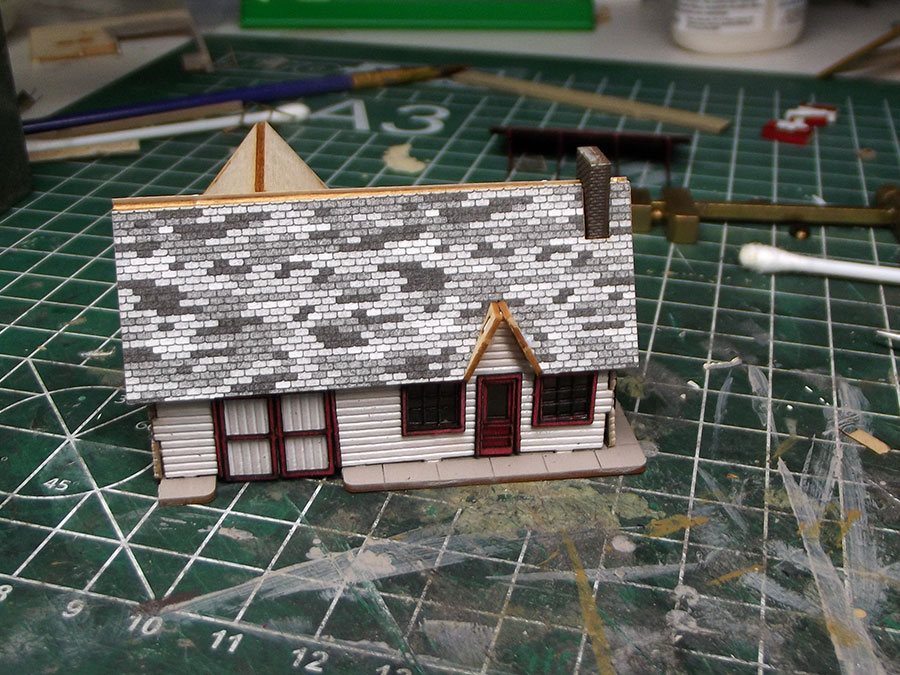 Very, very fragile sign post , but I succeeded in keeping it whole.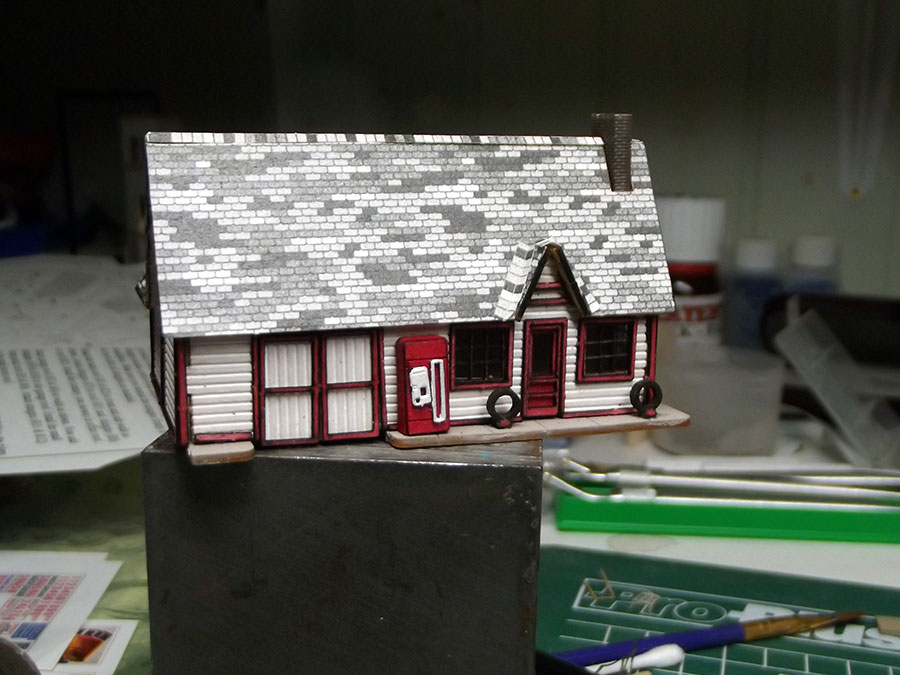 Some photo's before weathering.
And photo's after chalks were used for the roofs and signs were added to the walls.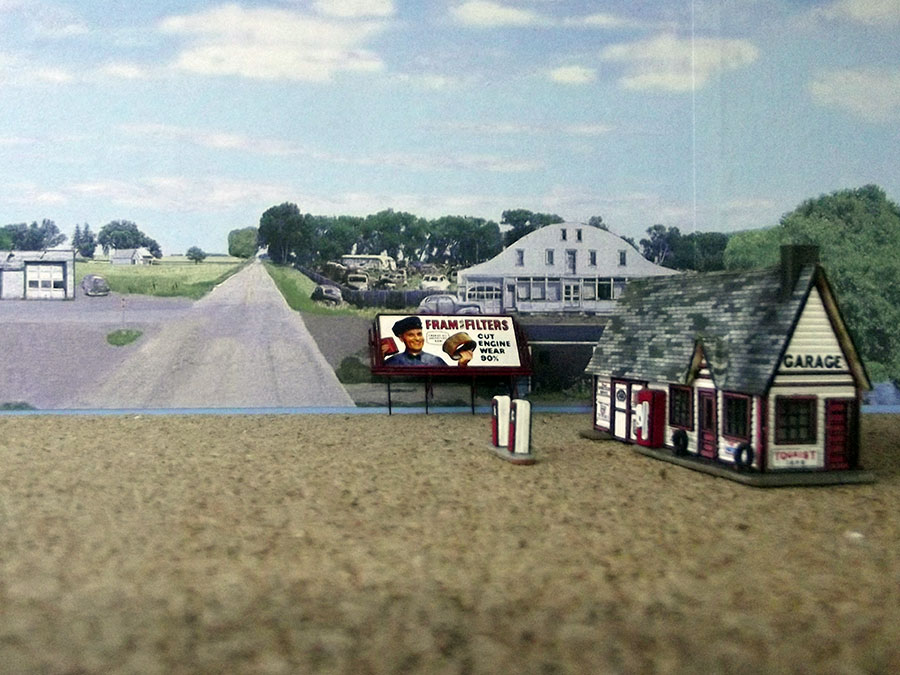 A photo of the garage where it will be placed on my layout.