Earl Smallshaws Tenament Row
Contents of the kit.
Painted the windows and door trims Tamiya medium gray.
Sprayed the walls with white primer, just 2 thin layers to leave them a bit translucent.
Fitted the windows and doors and some curtains of paper. Everything fits perfect.
Placed the roofs, fit so snug that glue is not needed.
Fitted the corners , after painting them Tamiya Olive.
Balconys and stairs in place.
Grass , sidewalks, bushes and fence in place.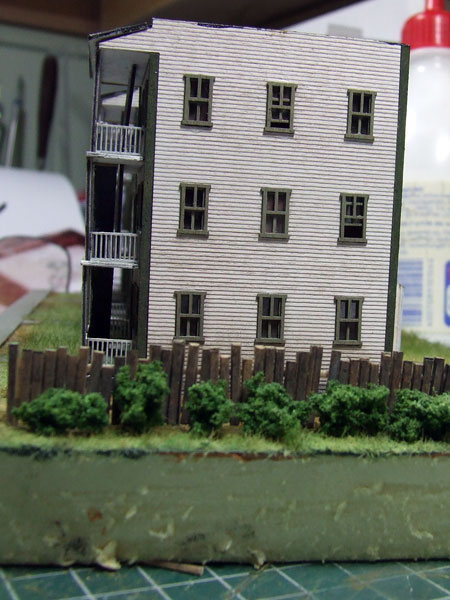 View from aside.
Different views.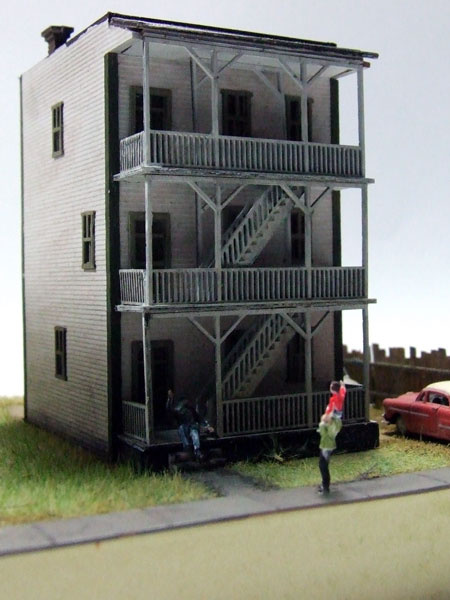 Still a lot to be done, trash, maybe a dog, other details, I want an N-scale old washing machine as trash.