Clay Centre Depot
Langley Station from Inter Hobbies
Building the Langley station kit from Inter Hobbies , what will be my Clay Centre depot on the Clay Centre Line
The parts to the kit , most done in Laserboard
Excellent full color instructions. Many could learn from this , especially MTL take a look at their instructions.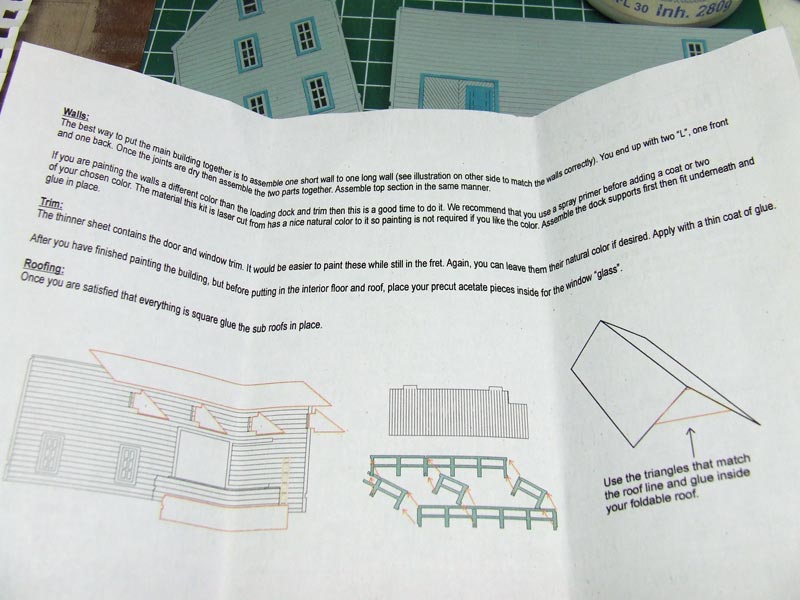 These are Micro Train Lines instructions to their Feed and Supply, you'd think you're buying a $ 5,- kit.
Painting the walls Rock Island Maroon and Building Creme
The windows are excellent , great detail and very thin muttons.
I placed the windows and doors before putting the walls together.
Bracing on the floor , the bracing is more for ease of fitting things together then against warp.
First wall joined to floor and the dividing wall placed.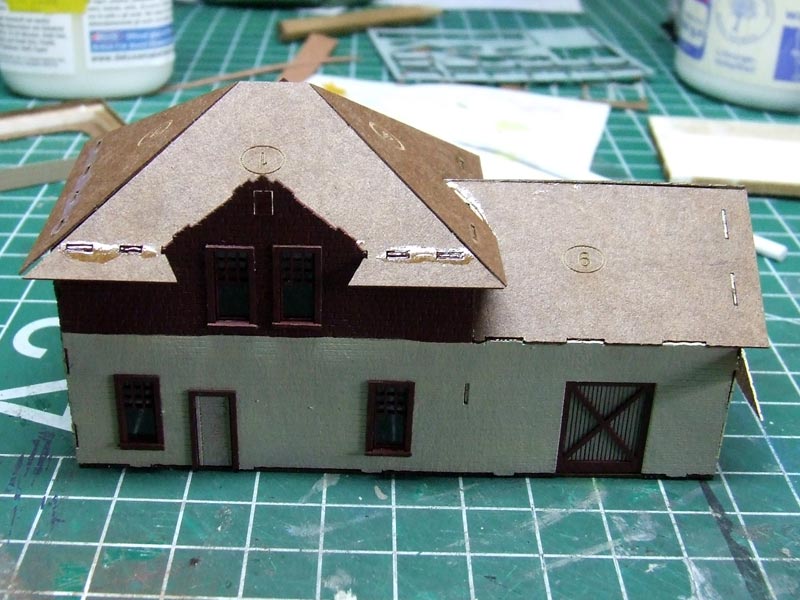 Placing roof panels.
Using clamps to keep roof panels in place while glue is drying, it looks as if the glue is realy thick , but it's actualy very thin glue that gets in between cracks and slots.
Shingle panels , I hope these will look good after weathering and more colors. I place them on transfer tape then cut them out and fix them onto the roof panels.
Don't like the slots inbetween the panels , will tend to this later.
Trim fixed and the slots inbetween the panels filled with a mix of glue and paint.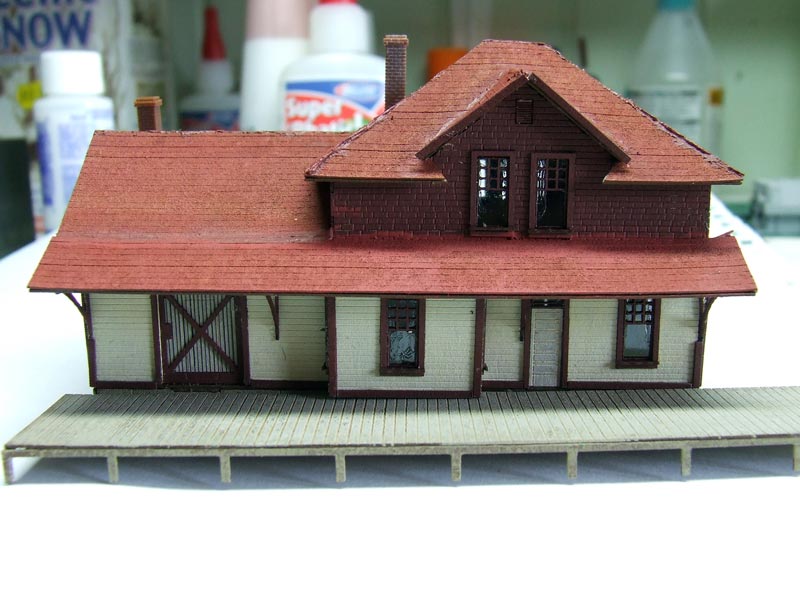 I replaced the chimneys that are lasercut folded ones with Tichy chimneys. Platform built.
Some pictures of the finished structure.
Detailing will follow later.