Clay Center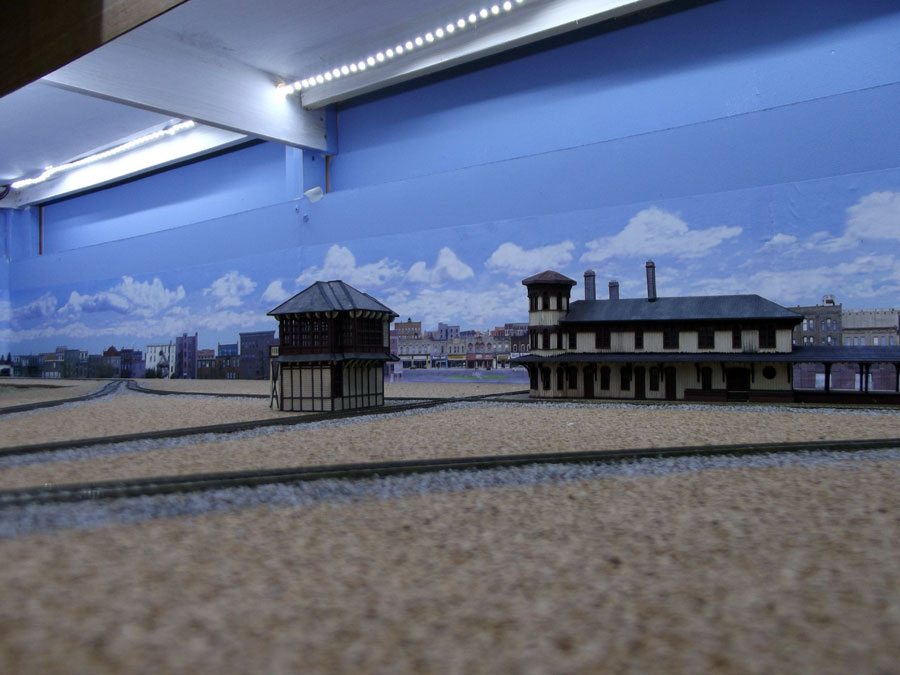 After laying track for the Clay Center scene, I started installing a backdrop.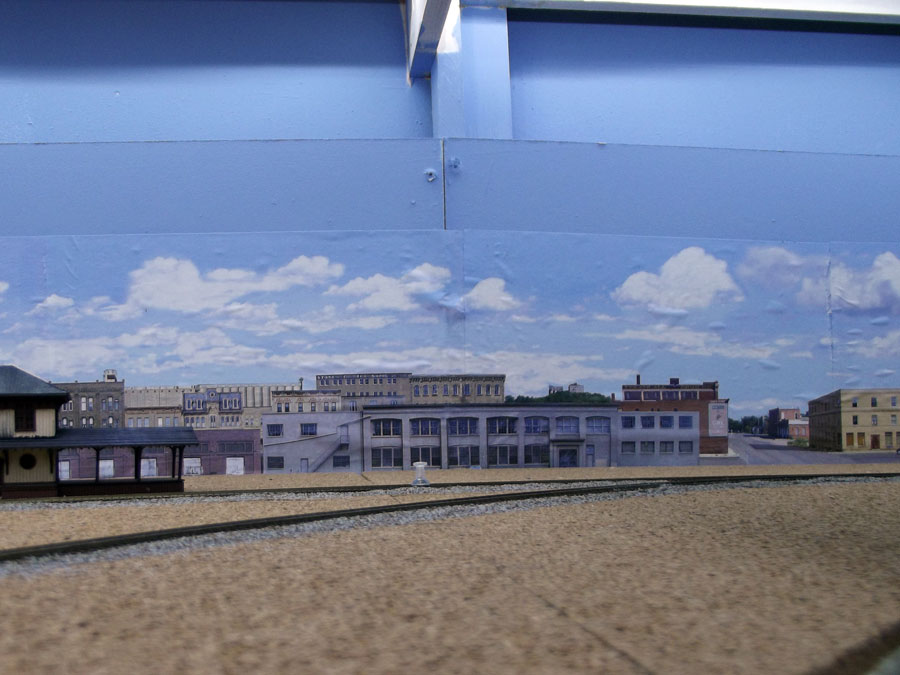 Some of the buildings along mainstreet and a back alley.
The railroad boarding house in Clay Center.
Several company houses and the boarding house along the tracks in Clay Center. These were owned by The Rock Island.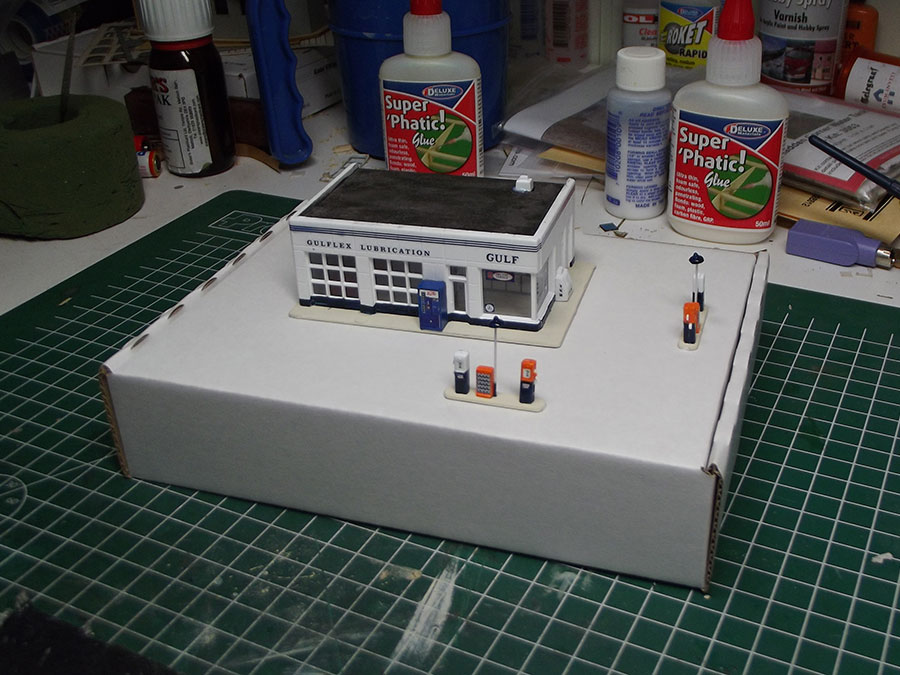 A gas station for Clay Center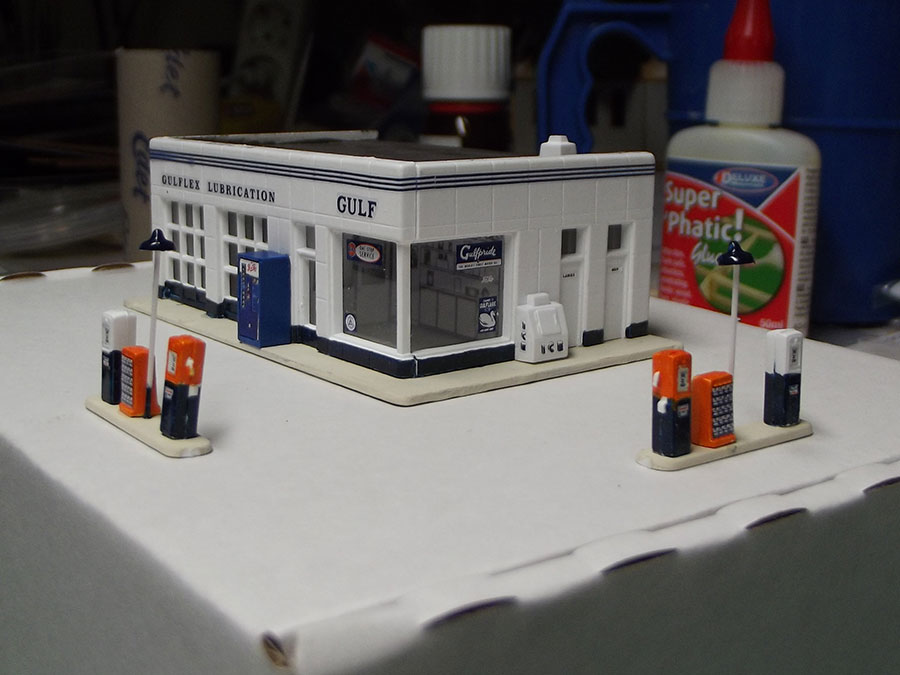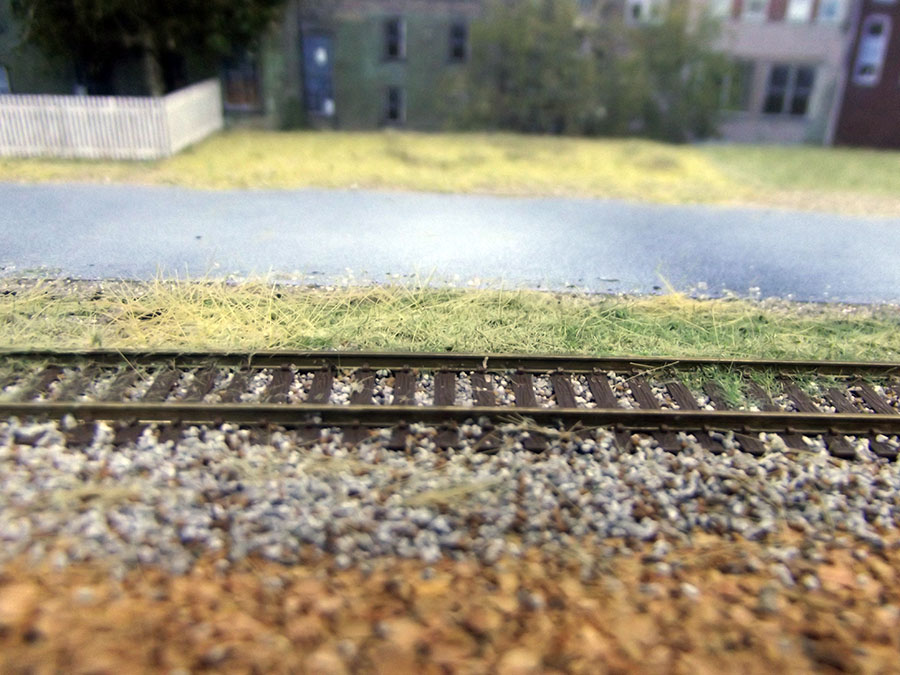 Did a piece of grassmastering today, blend of 3 grasses, 3 colors and sizes.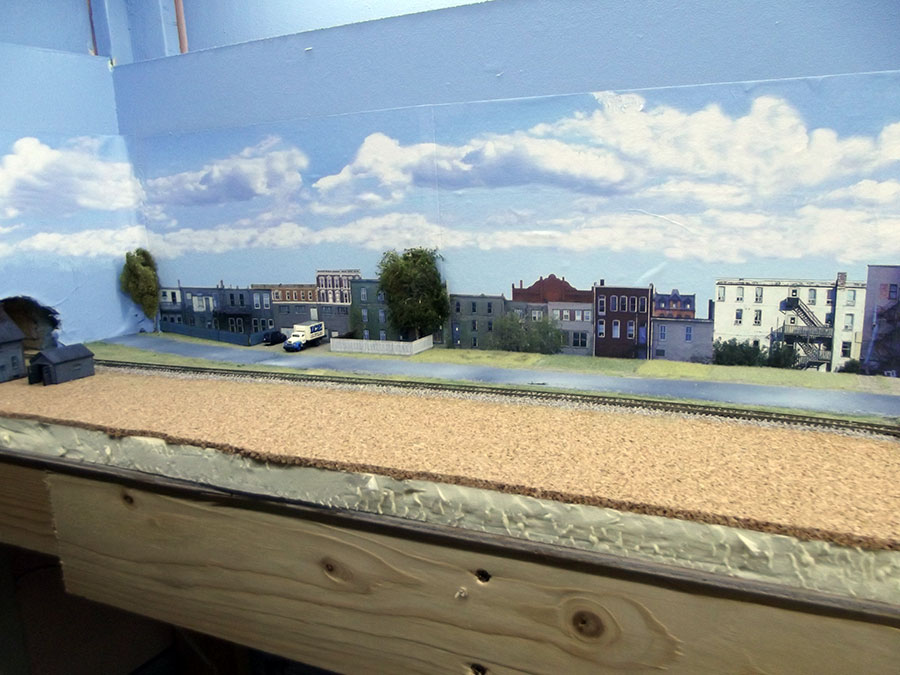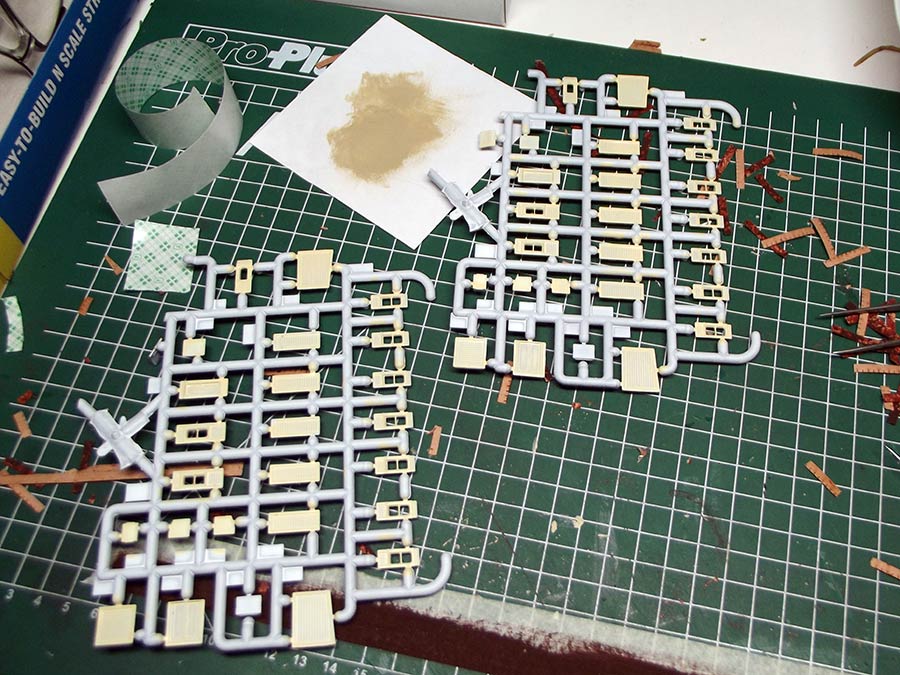 Started on a Walthers Crossing Shantry for the Clay Center crossing.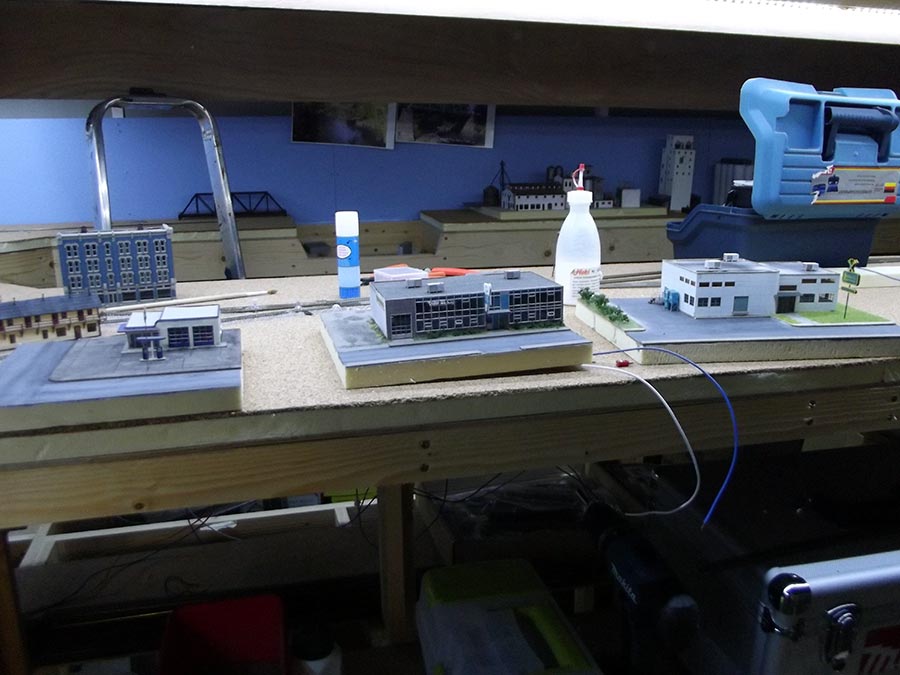 3 buildings along the road leading out of Clay Center, step by step of how I integrated these into the layout.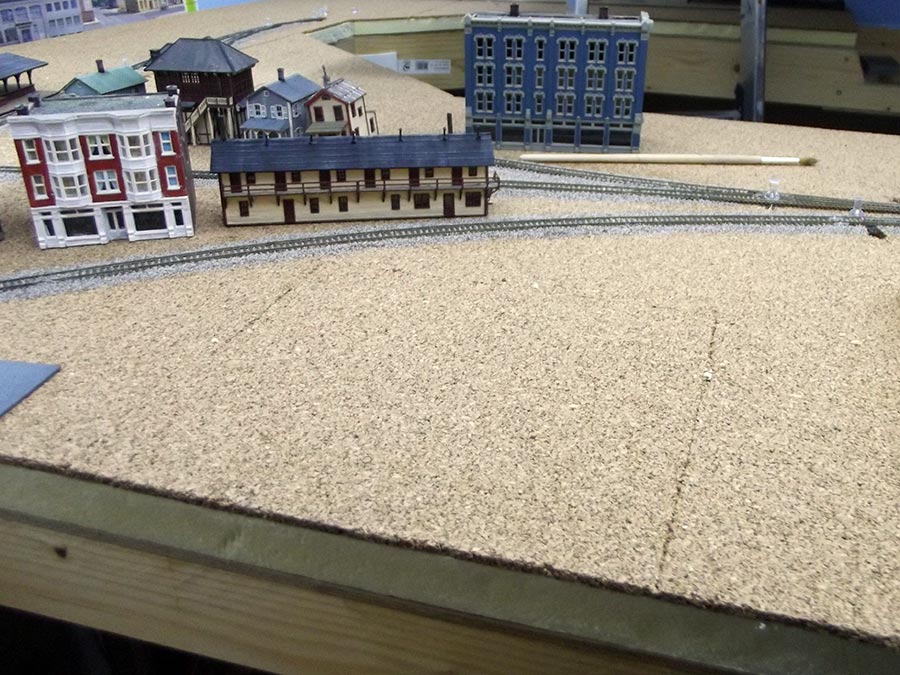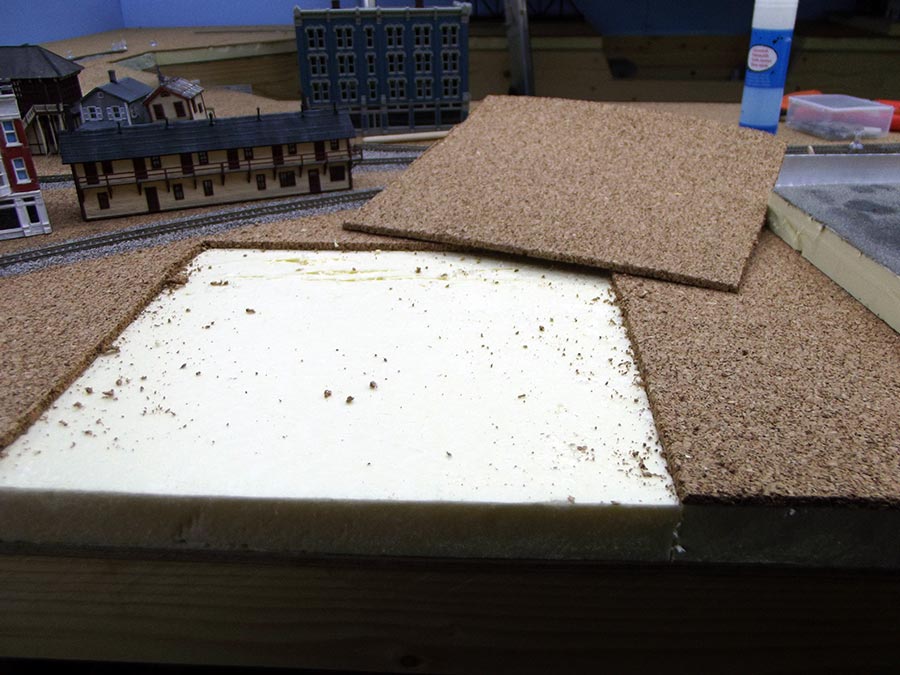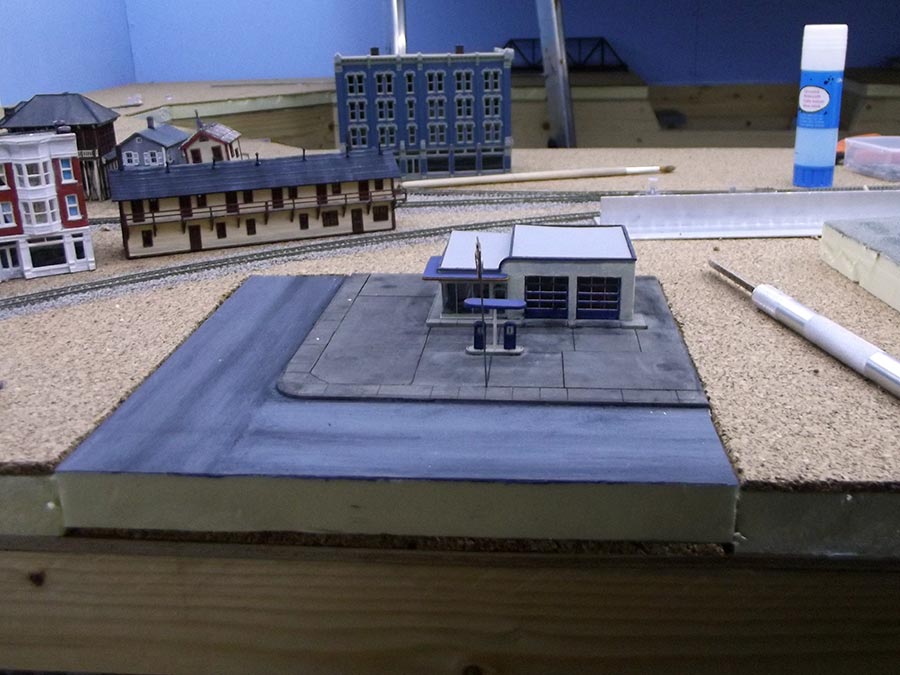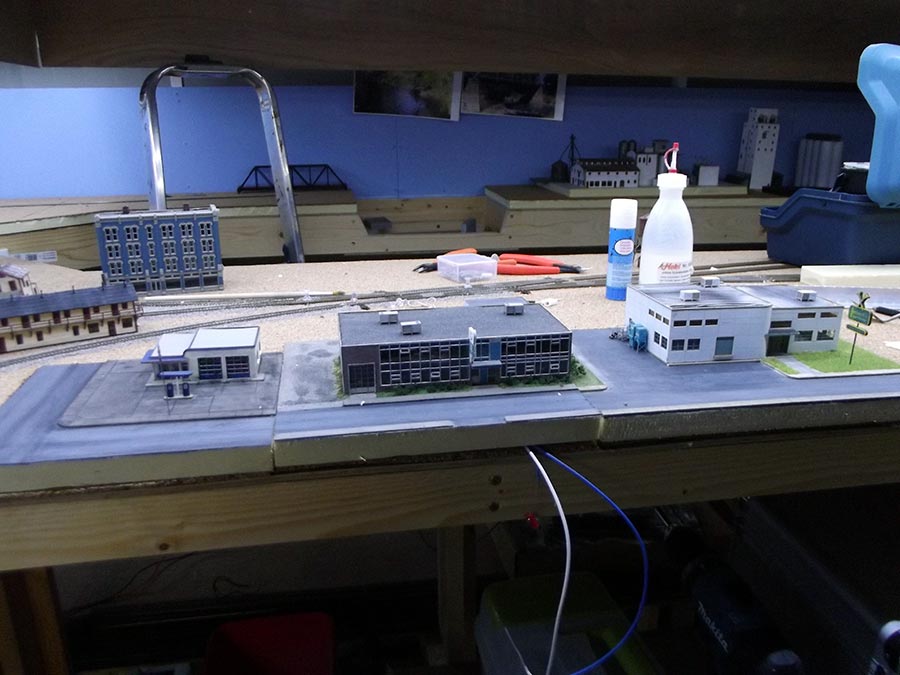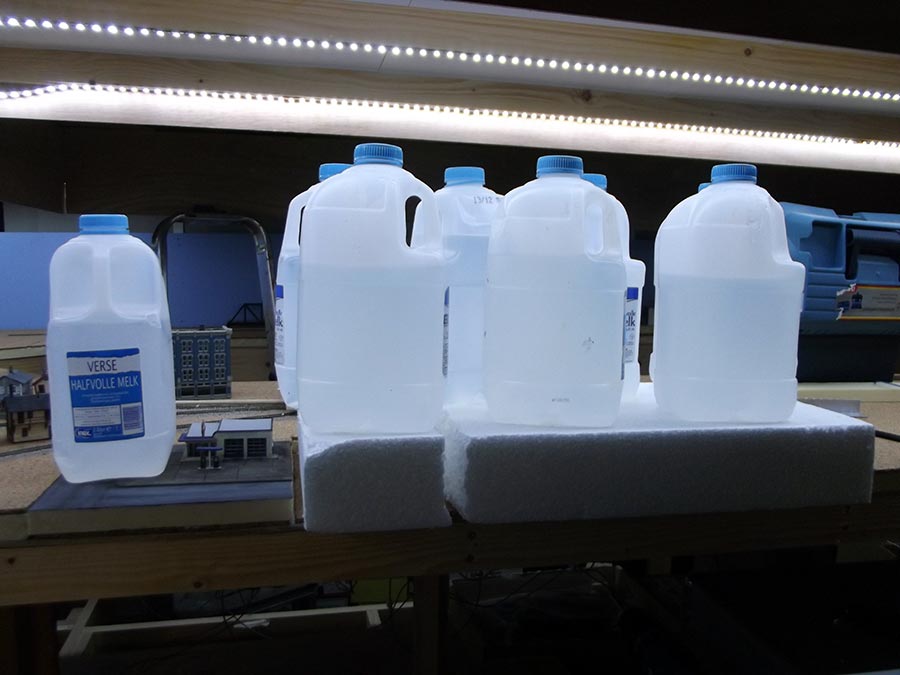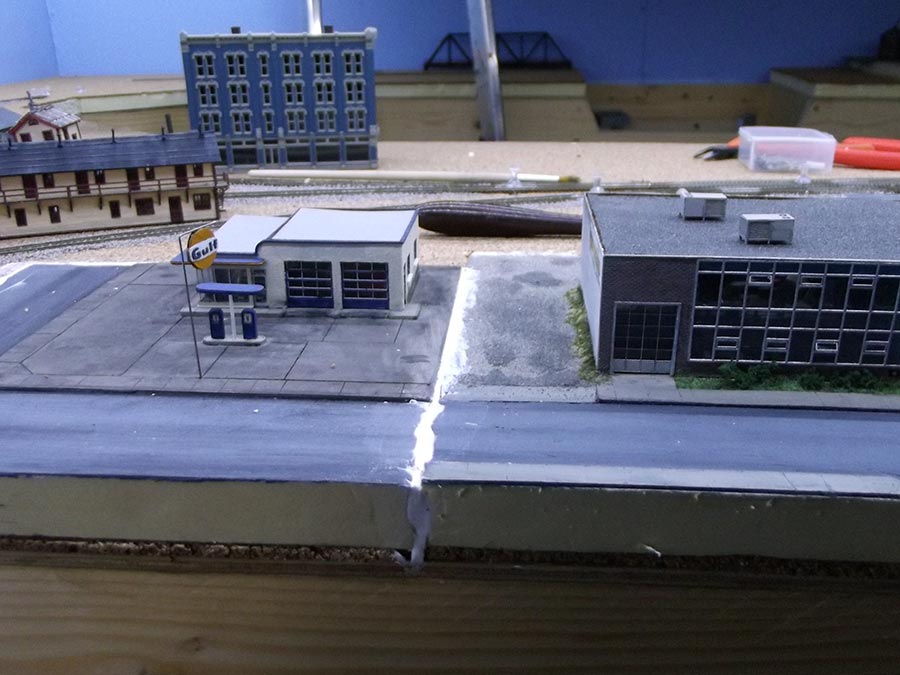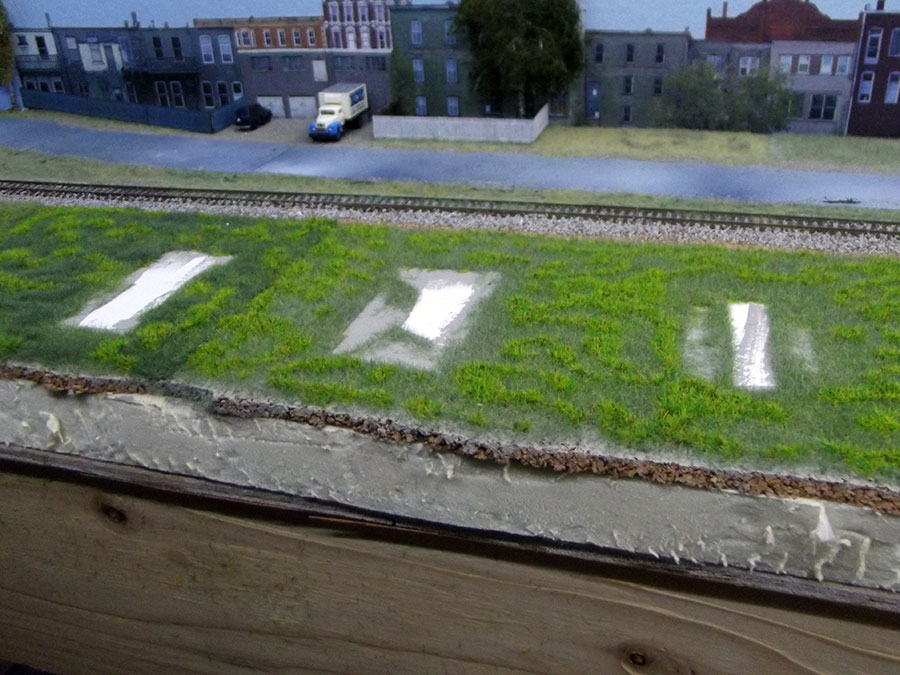 The front side of the tracks has several company houses and the railroad boarding house. To fit them in I cut out their floor plans , stuck the floor plans to the cork , then added several types of static grass . After it had dryed I removed the paper floor plans and I will now be gluing down the structures so that their foundations will look as if they are in the ground not above it. I will add paths and details later.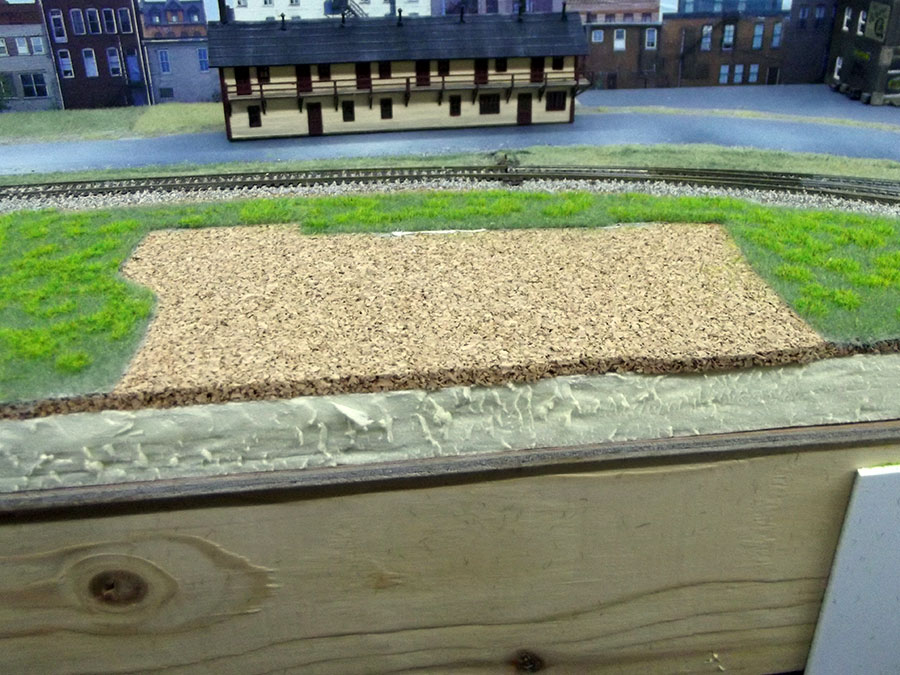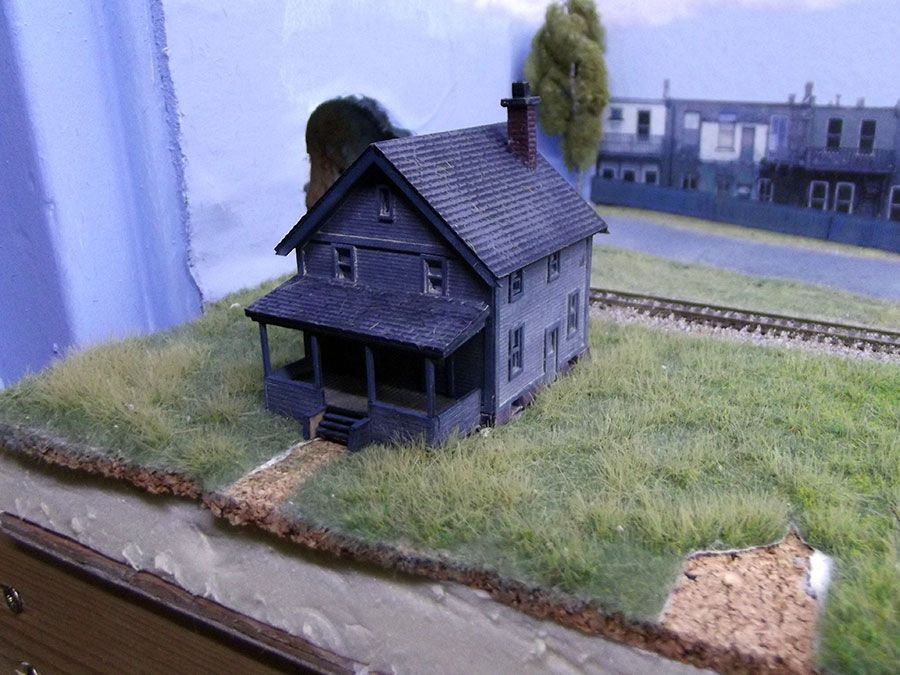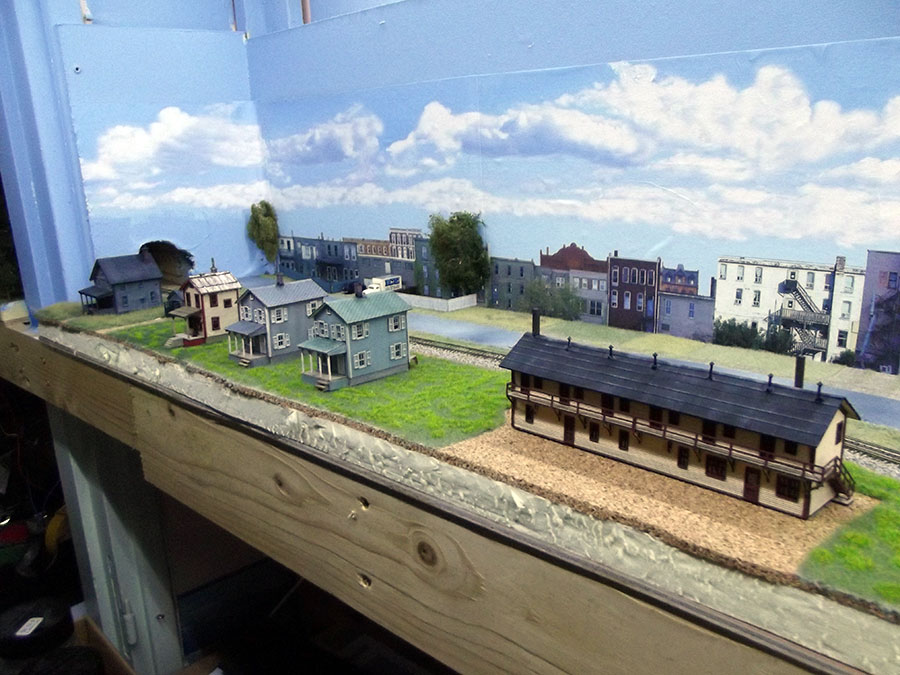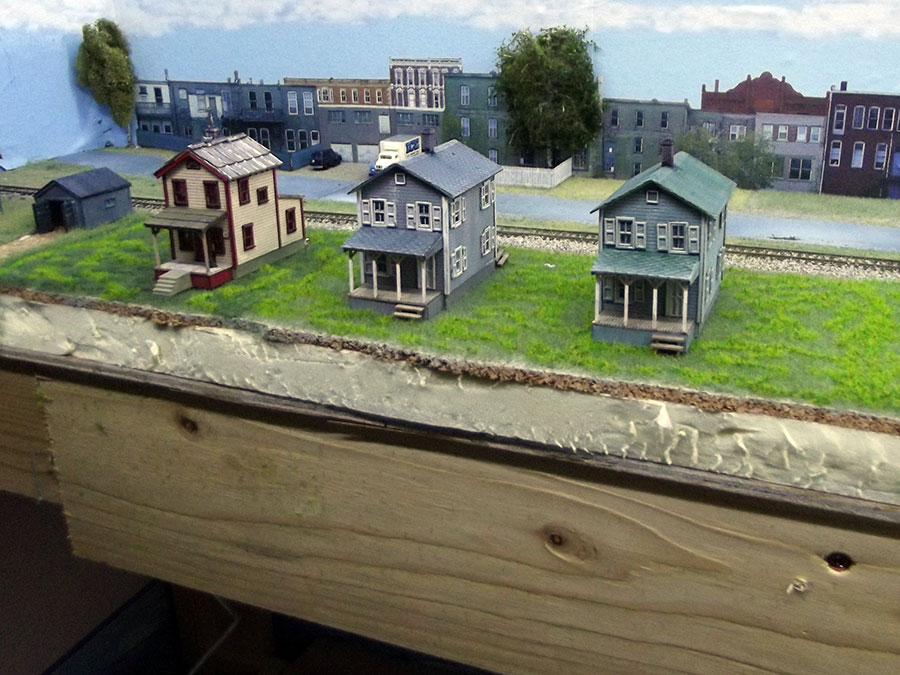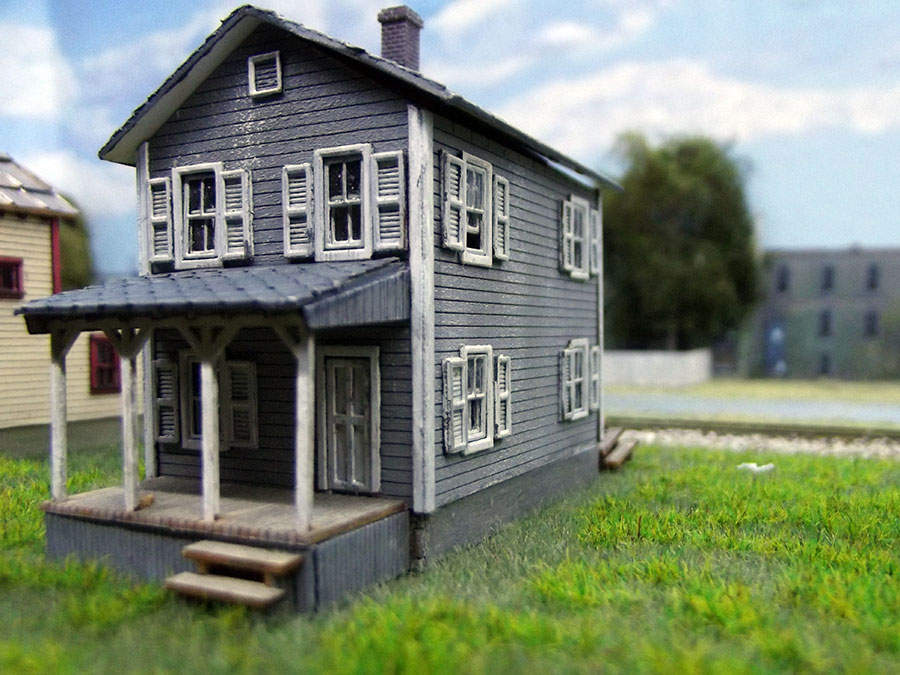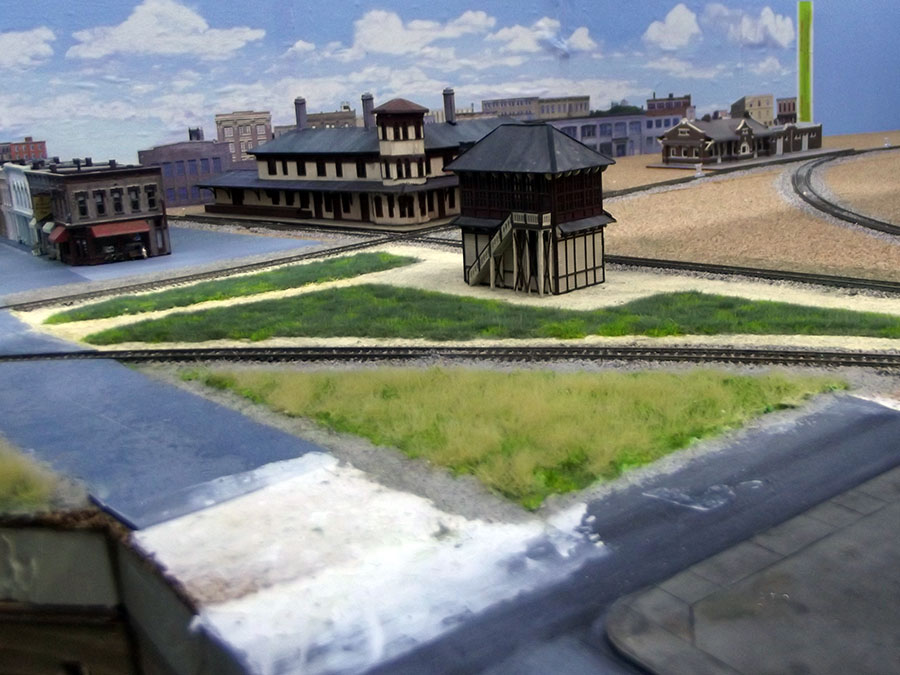 Some more grass and a dirt road and parking for the Rock Island tower.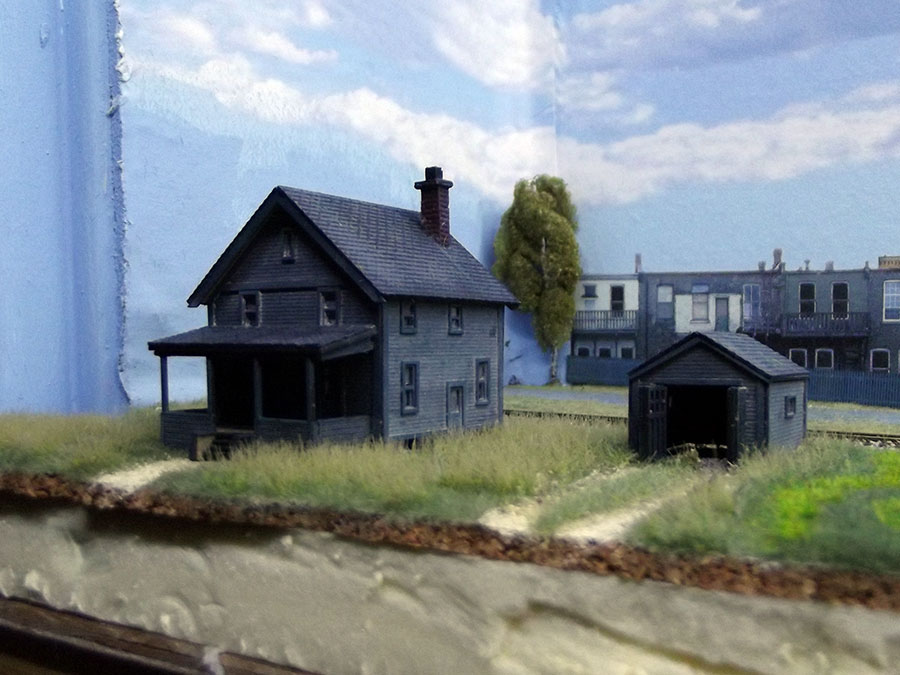 More grass behind Jacobs Welding. hoping that the grass and roads will bond the scenes.
This is where the X-cel Feed Mill will be installed.
Positioning the base with some of the buildings in place.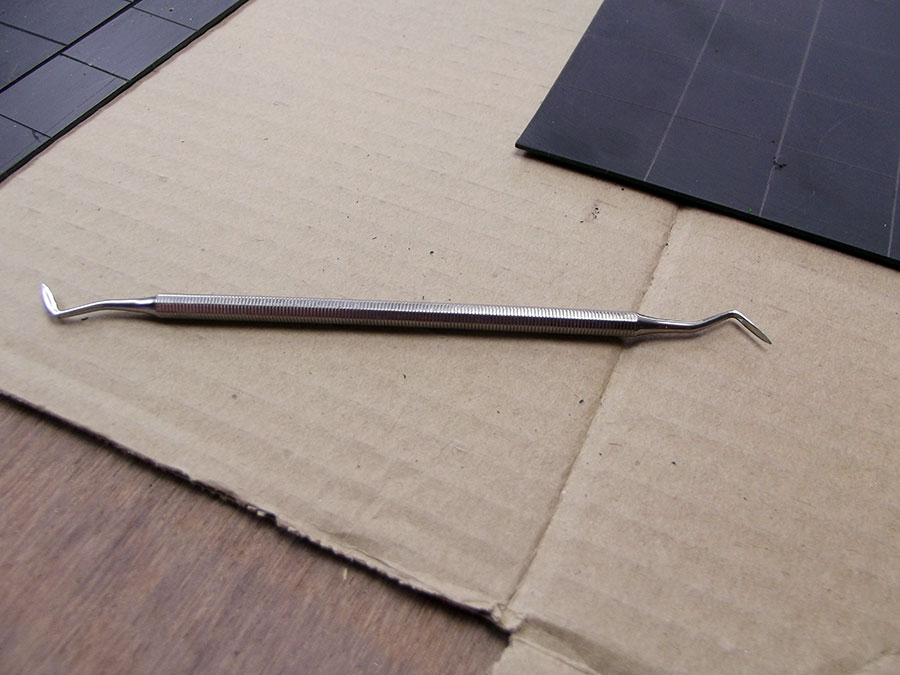 Scribing the styrene to make concrete slabs.
The concrete slabs have been primed and then painted with 2 other grays and a first wash of black acrylics to make the grooves and cracks more visible.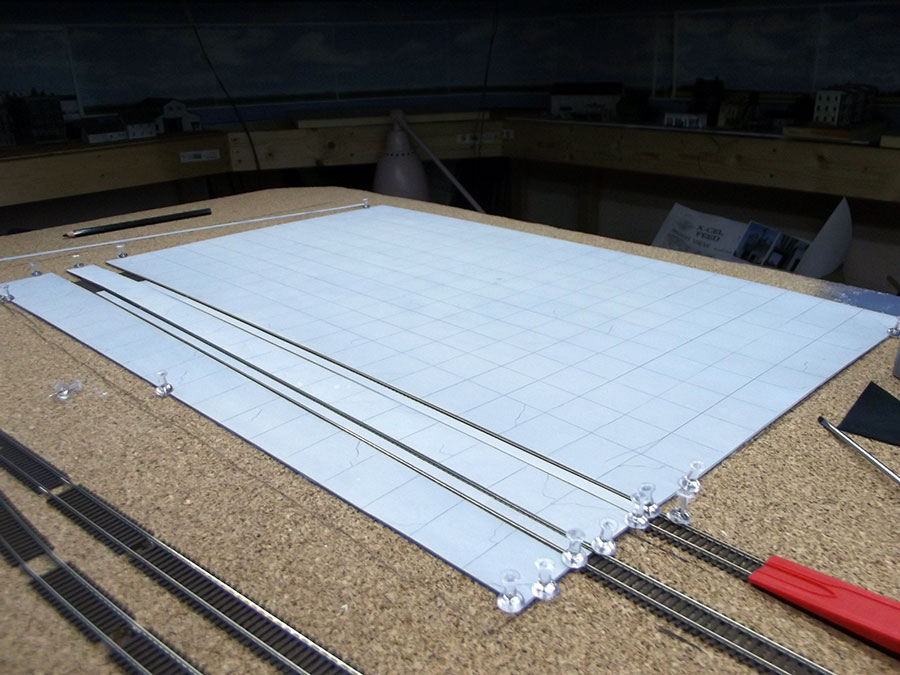 In order to finish this scene with a road I decided to place a fascia , the fascia is painted with an inexpensive acrylic paint I got at the bargain store.
First step in making the road is putting down some filler , I wetted the cork before I applied the filler so it wouldn't dry to fast , preventing ( I hope ) too much cracking.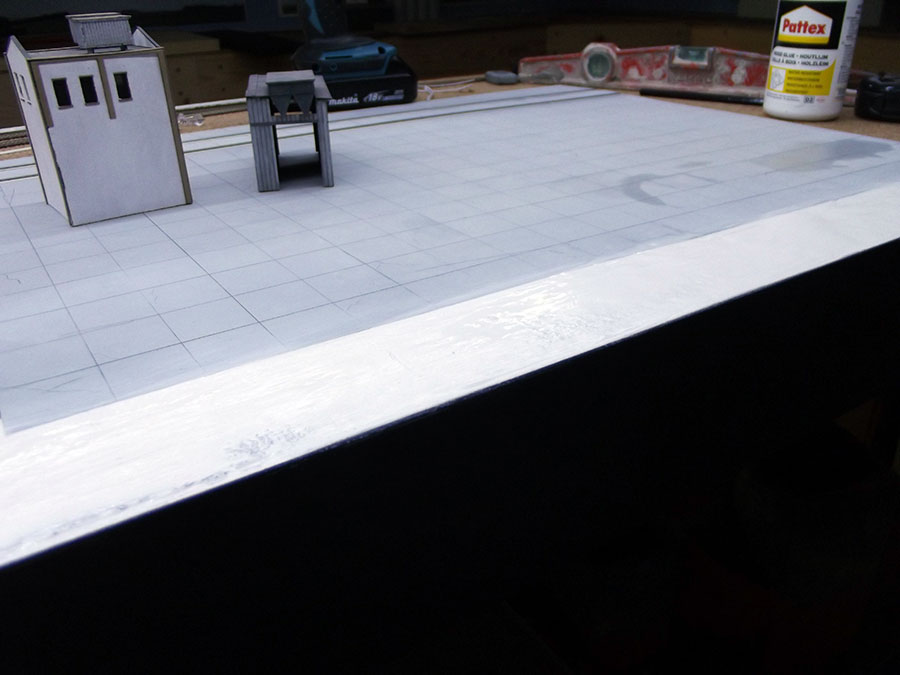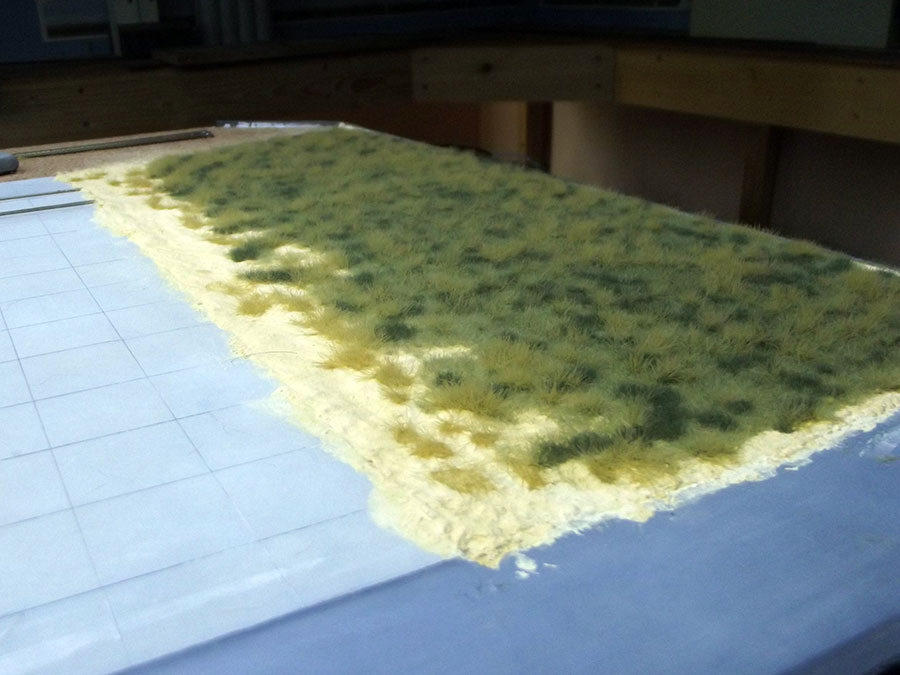 Added a vacant lot next to where the mill will be.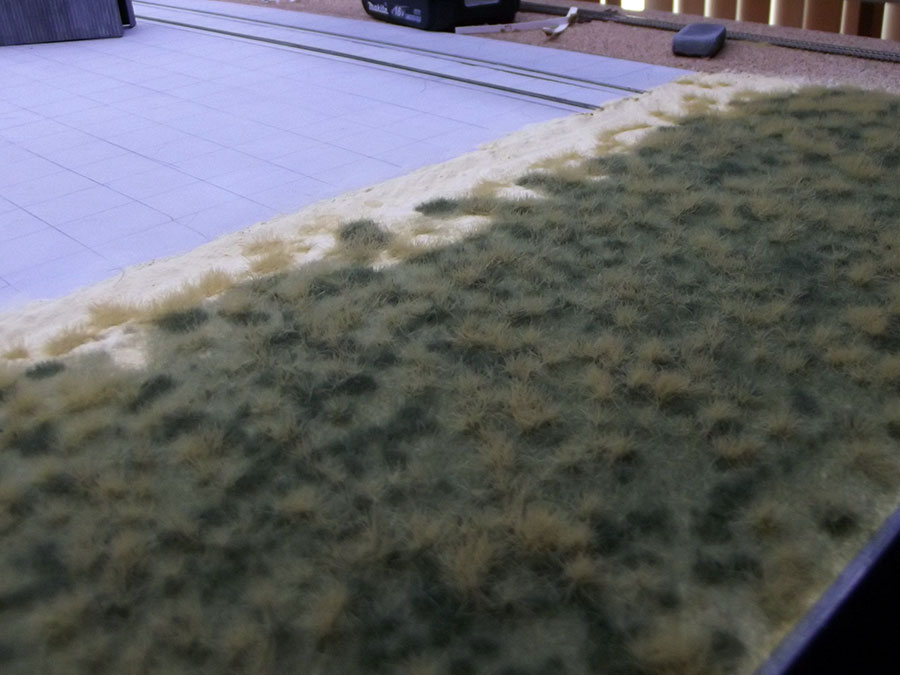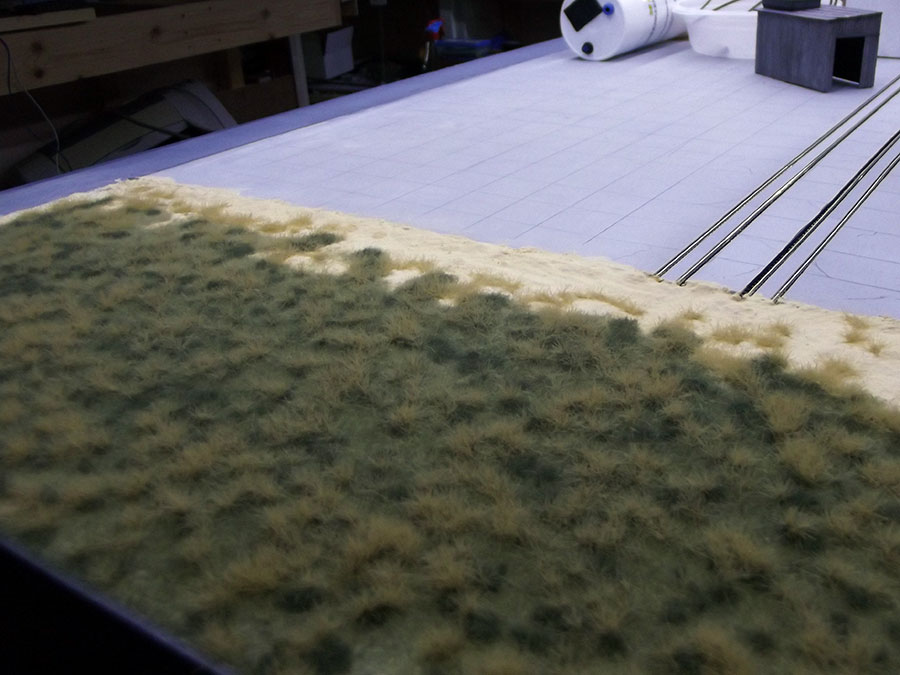 On with another part of Clay Center, large factory as background flat. I am using Downtown Deco kits for this.
Sawing in half horizontally, do not need 4 story high building.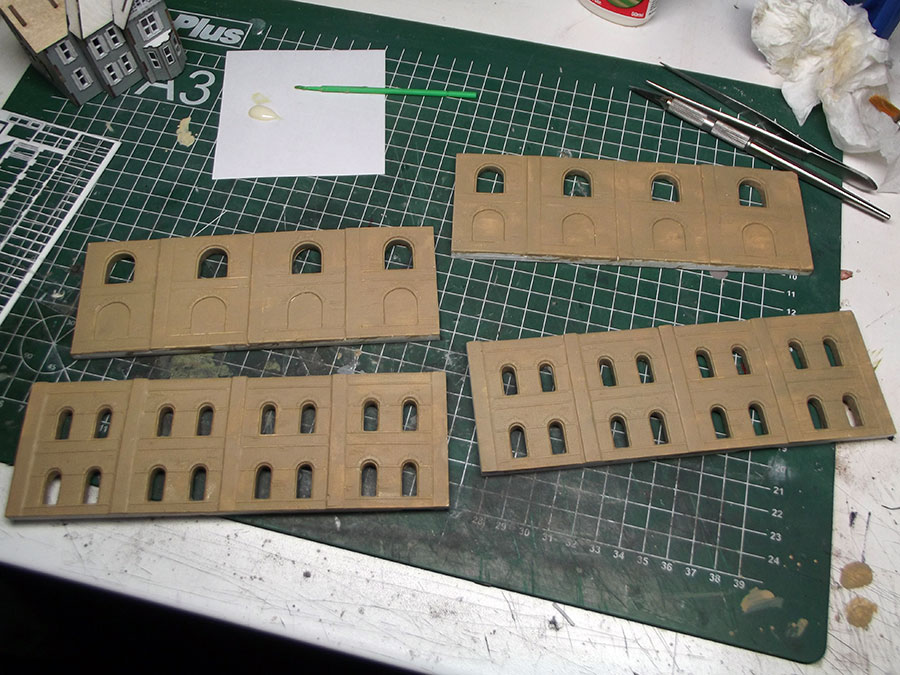 After priming with rattle can white primer, a first coat of Tamiya Deck Tan.
Next different reds and browns to color some of the bricks.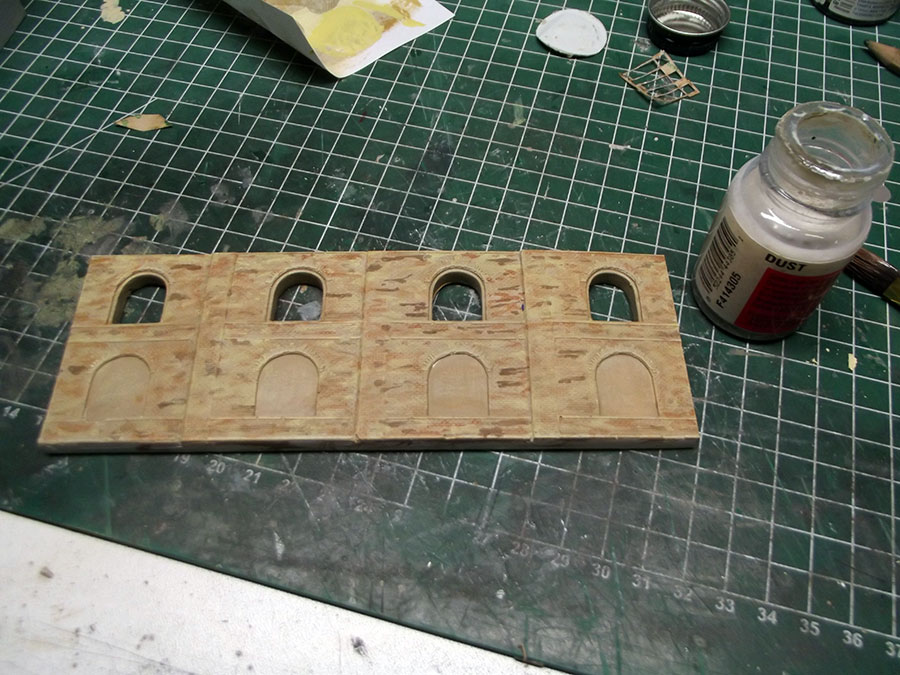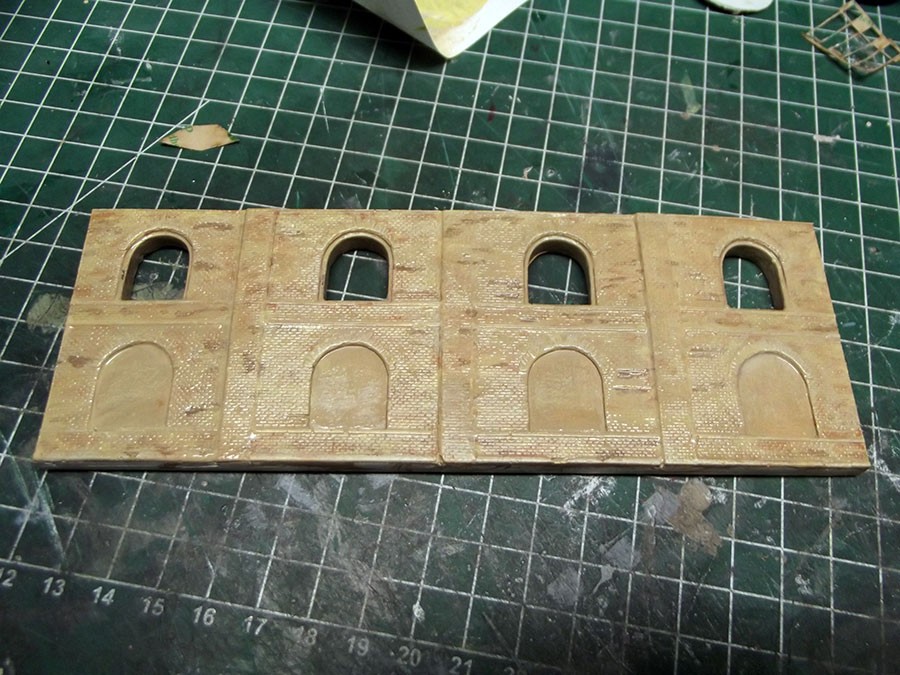 A coat of matte varnish blends the paints just enough to make it look natural after drying.
A cobble stone mat for the station square.
Station to the left and the background building in the middle.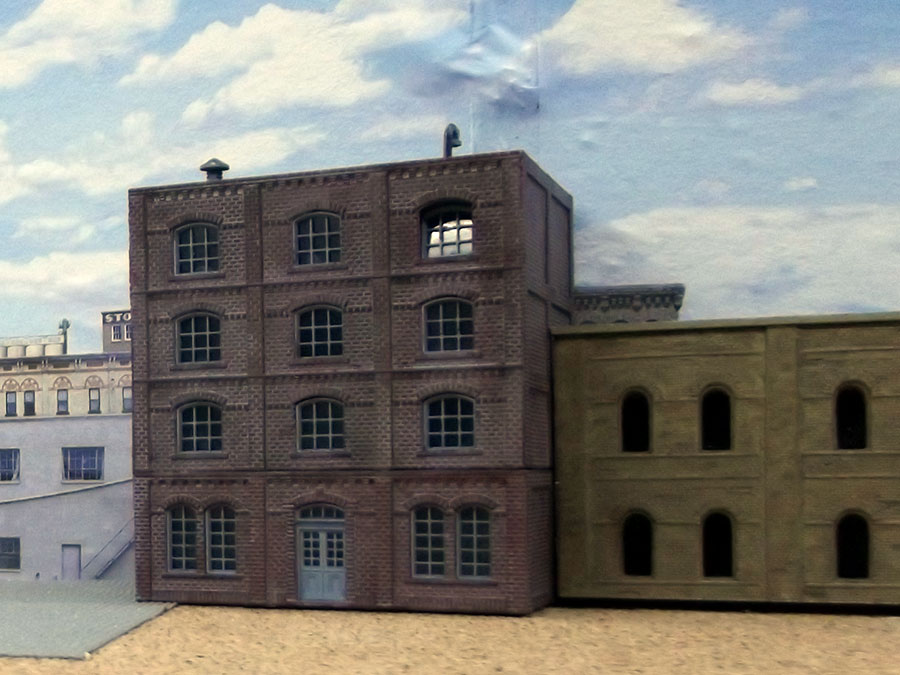 A Pola factory building is the newer office edition to the factory.
Ready for scenery and hiding the gap at the bottom.
Another Walthers building to the right completes the factory site.
Kitbashed from a Gloor Craft kit, CTI John Deere dealer.