Belleville
Belleville will be the last town on the Rock Island Clay Center Line, this scene is the outskirts of town with a river , mill , bridges and a small spur with the American Flag Co. Several images to give an impression of the scene.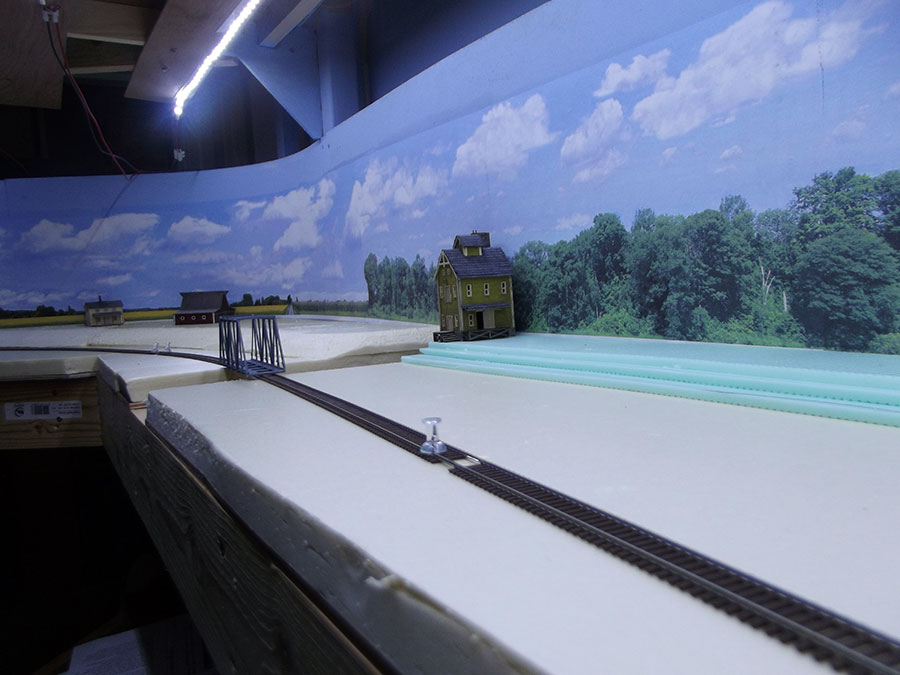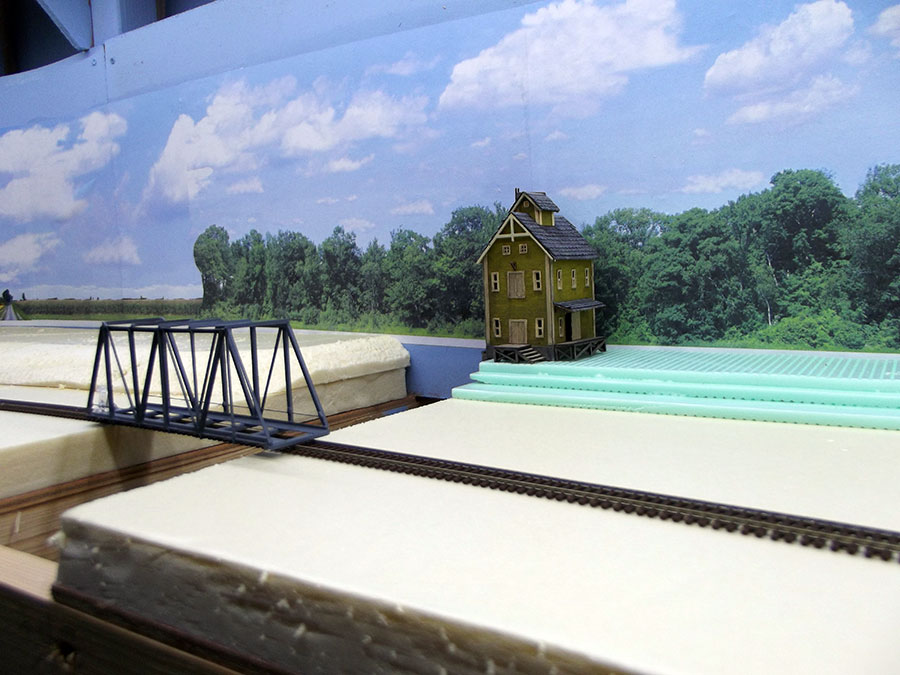 Working on a few things at the same time now, built a dam for the watermill.
River bedding made , now for vegetation and water.
Soil added.
First water poured.
More water poured and abutments made, the steel bridge is from
Hack Brucken
Small wood bridge handmade , bought at Gangelter Modellbau Tagen.
More height for the wood bridge.
Painting some building fronts for Main Street Belleville.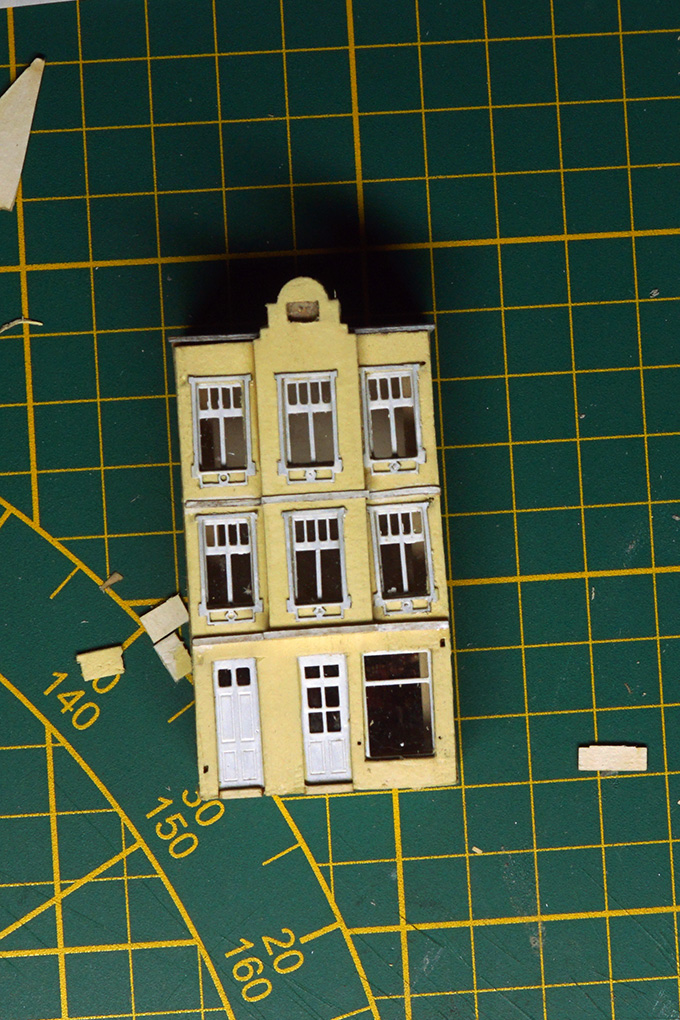 Another building front for Belleville