The Old Alehouse
JL Innovative's McSoreley's Old Ale House, bought this from ebay UK for a few pounds.
Layed out the pieces.
Making sure pieces are square.
The magnetic board is a great aid.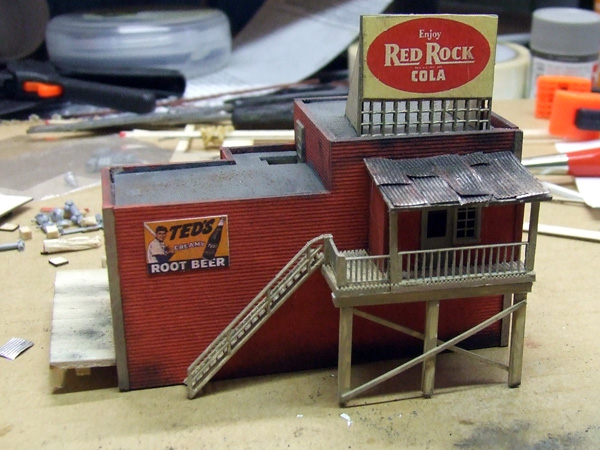 I changed the balcony from the rear to the side, added a stairway with fencing. The billboard on top of the building
Differrent view.
Just to show the size of this building. Have to add the roof details and other details , plus some more weathering.