RSLaser The Grove Building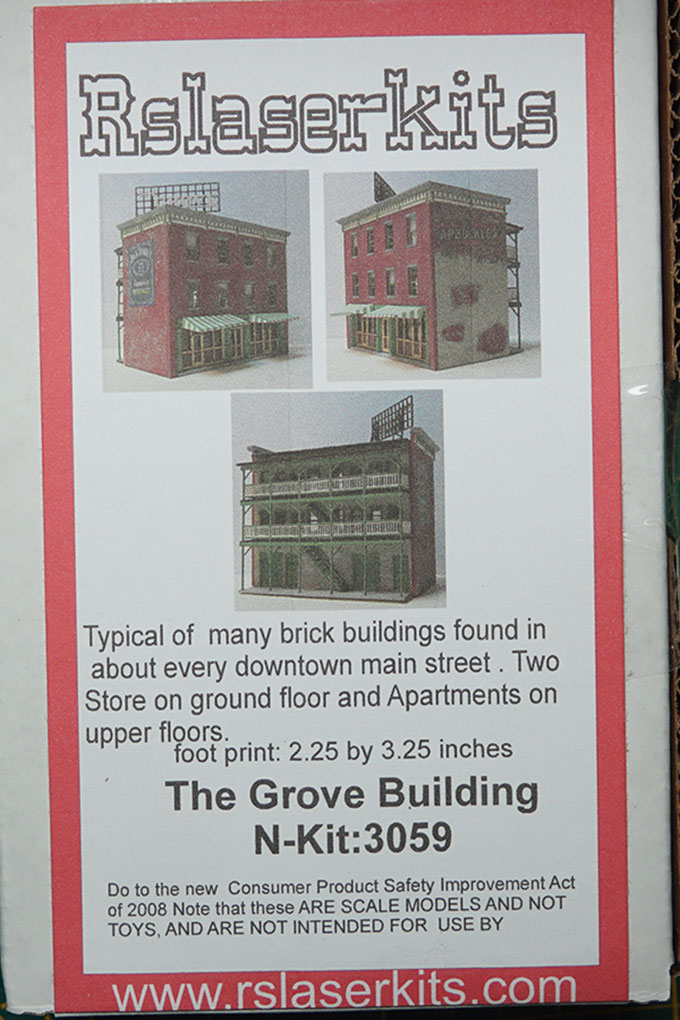 The box.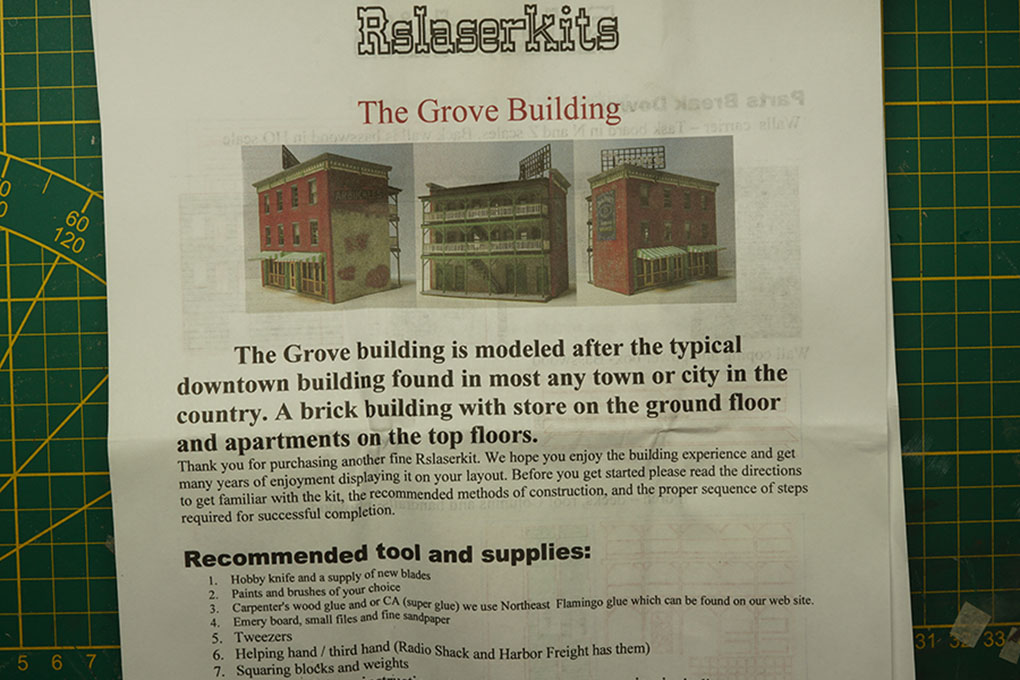 Color instructions.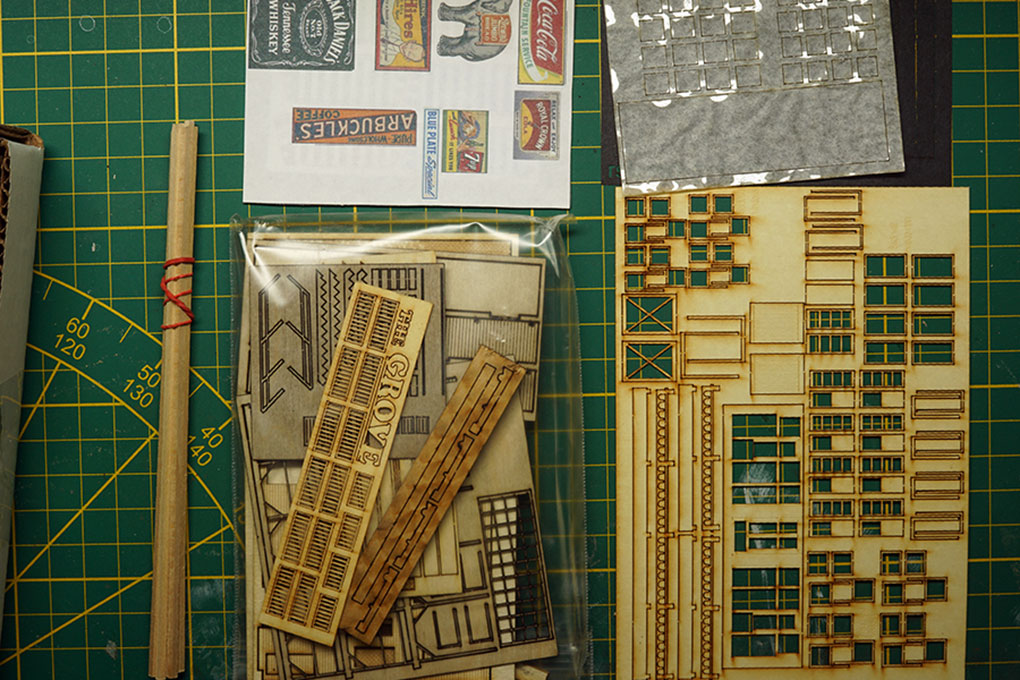 Contents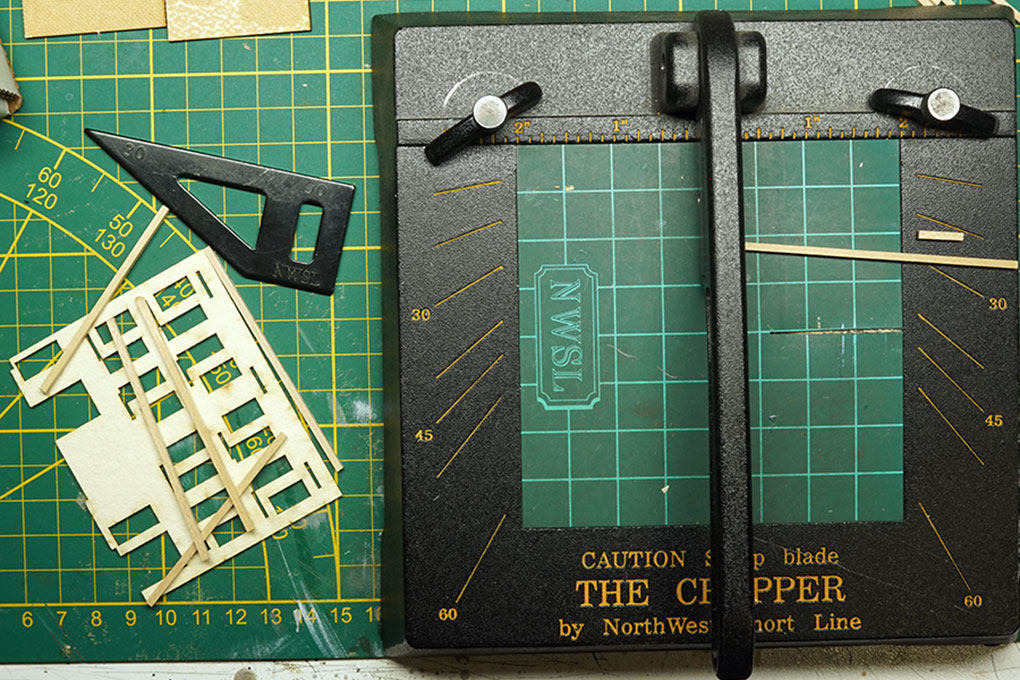 Cutting bracing.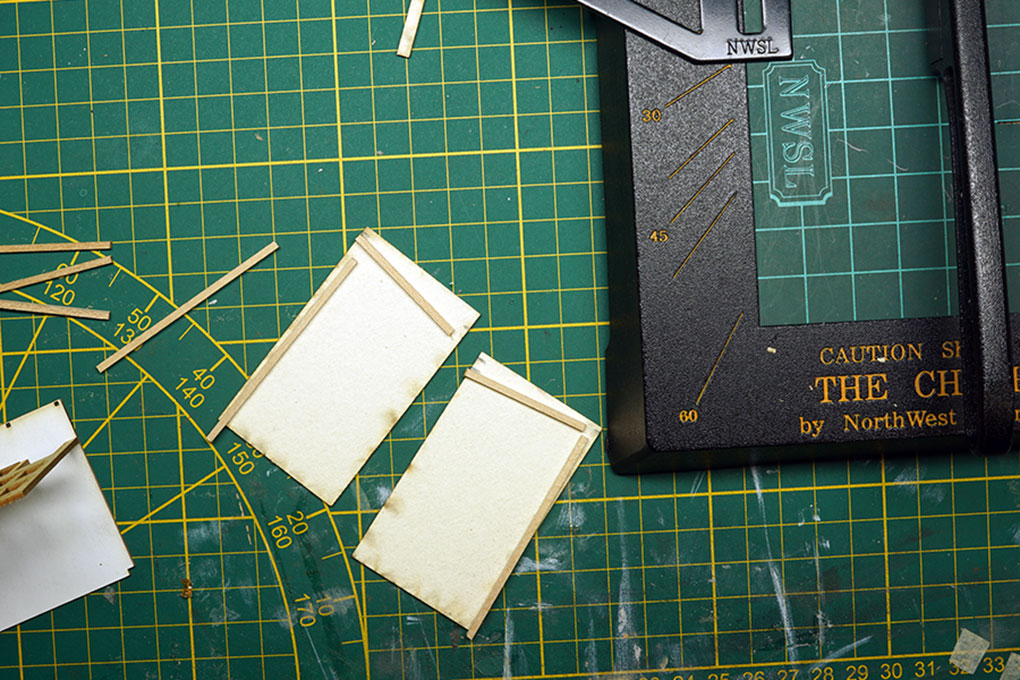 Bracing is not parallel with the top.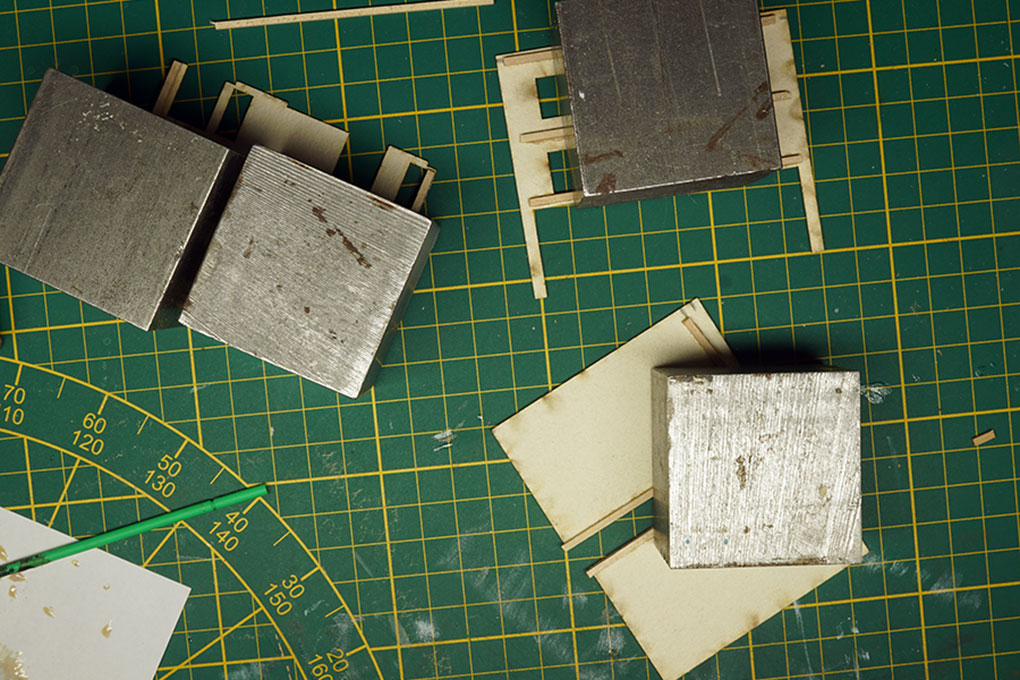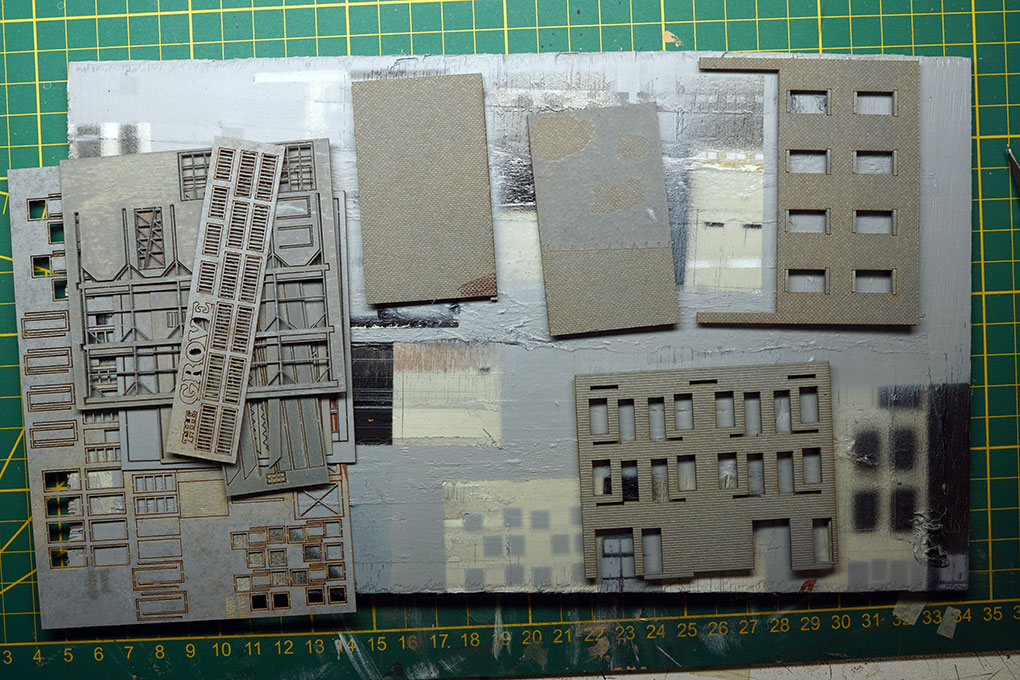 Primer gray from a rattlecan.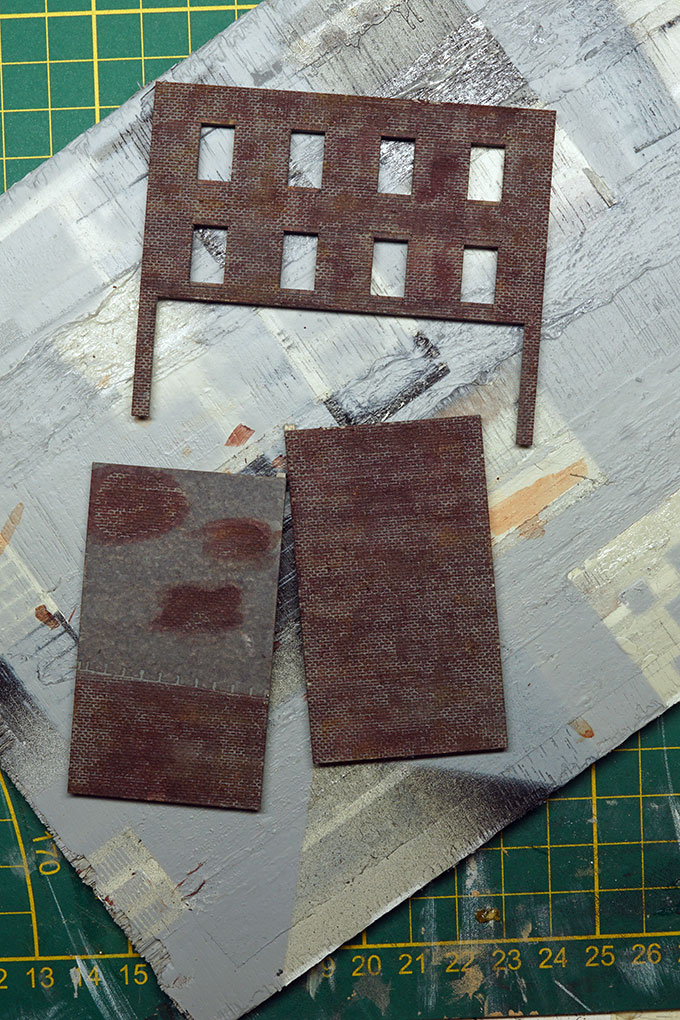 Bricks done with several color's of artistsmarkers.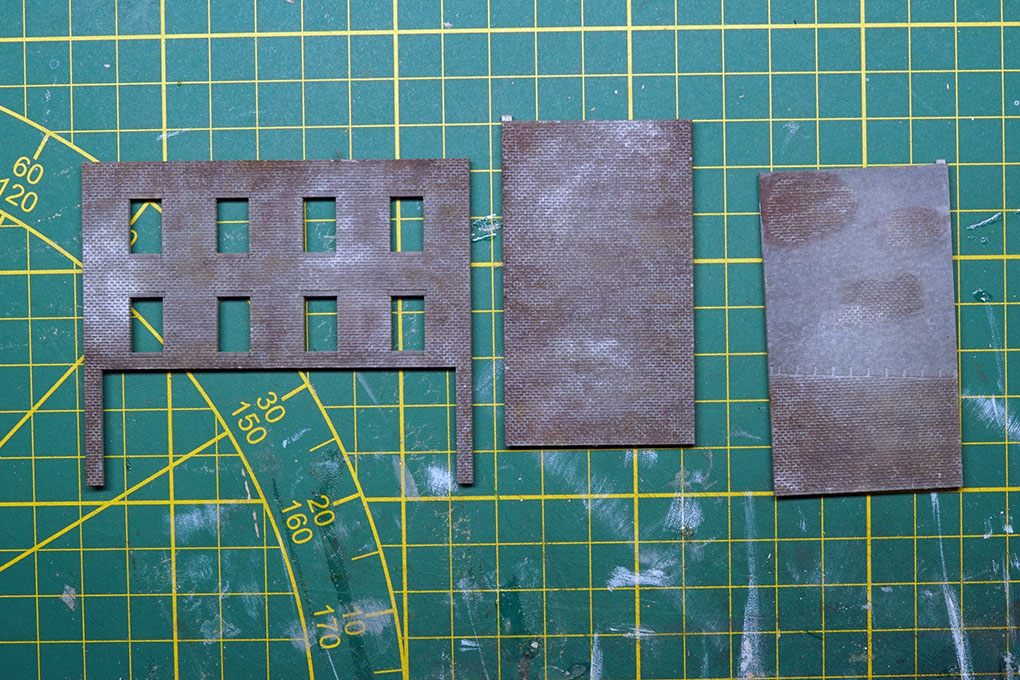 Brushed with white chalkpowder.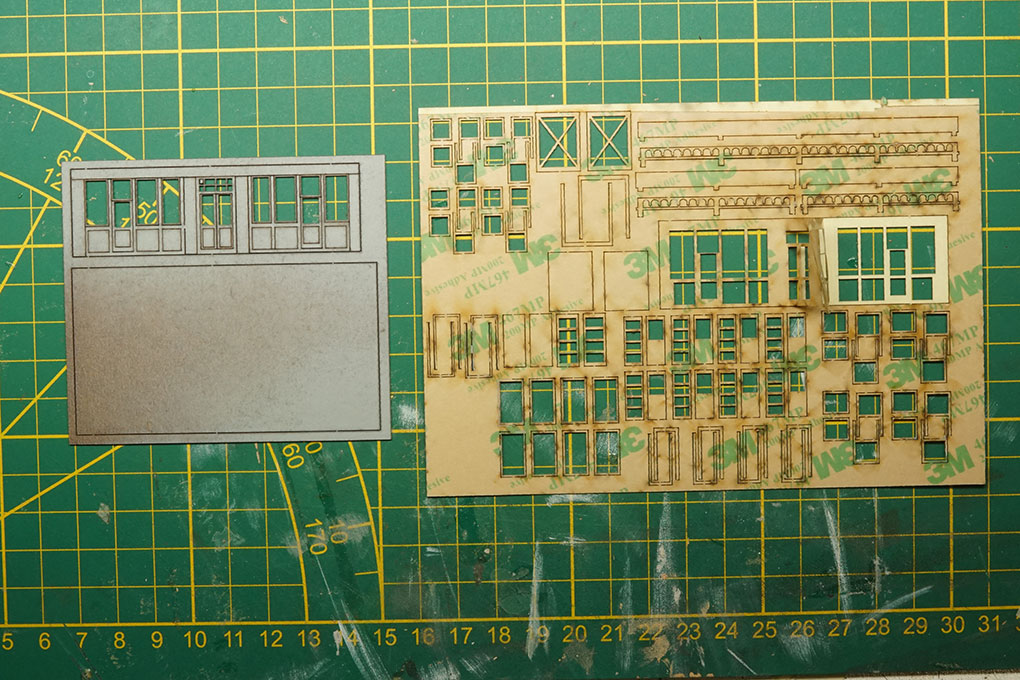 Building up the front entrance and windows.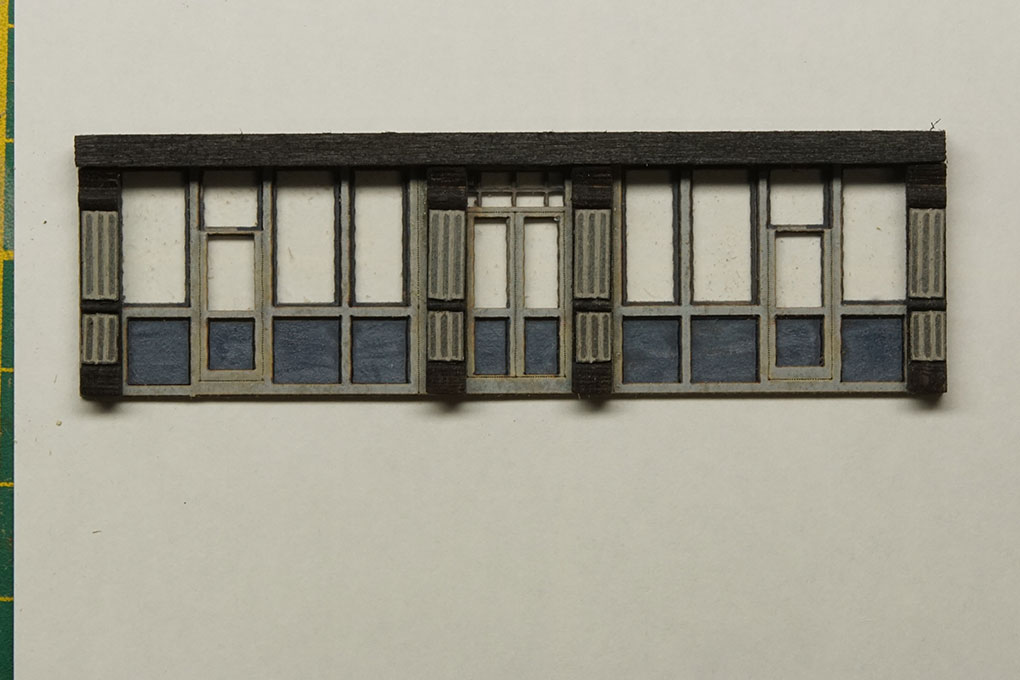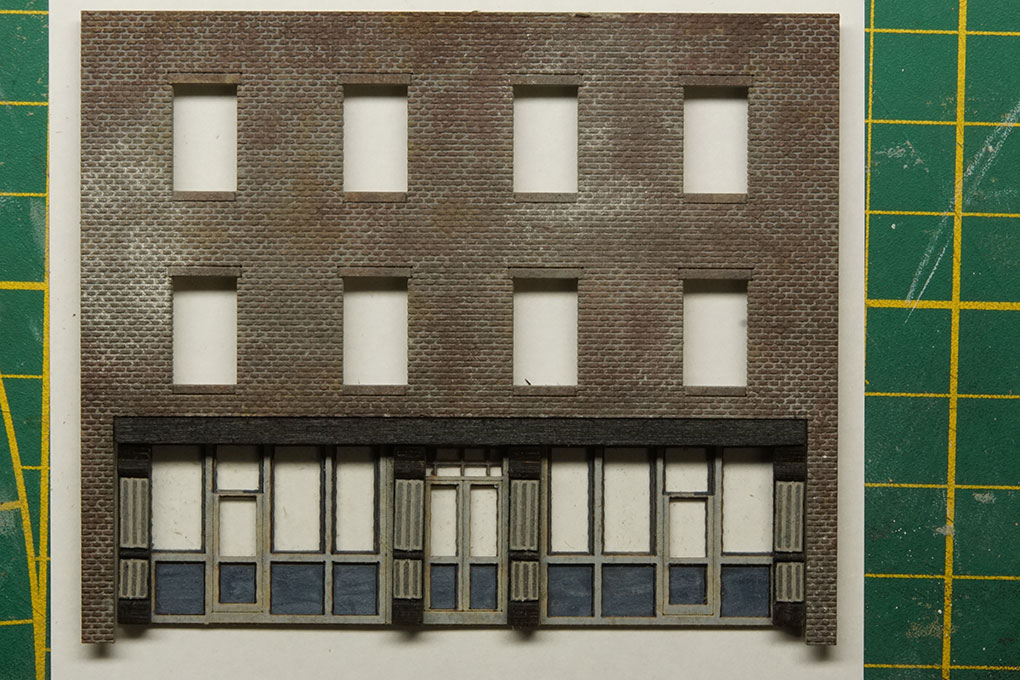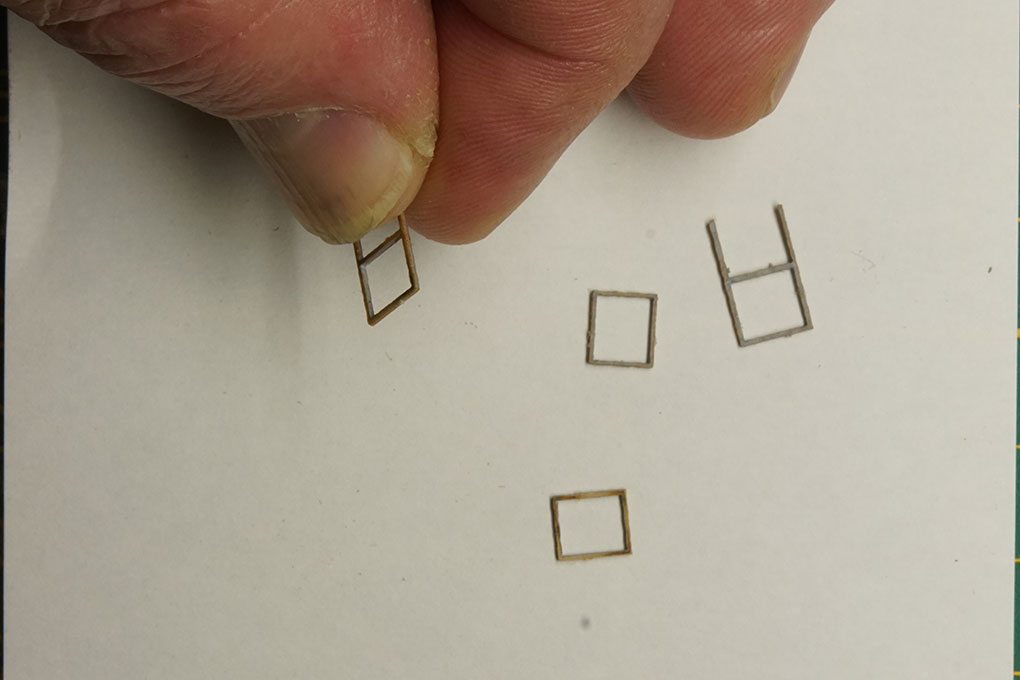 N-scale windows are tiny.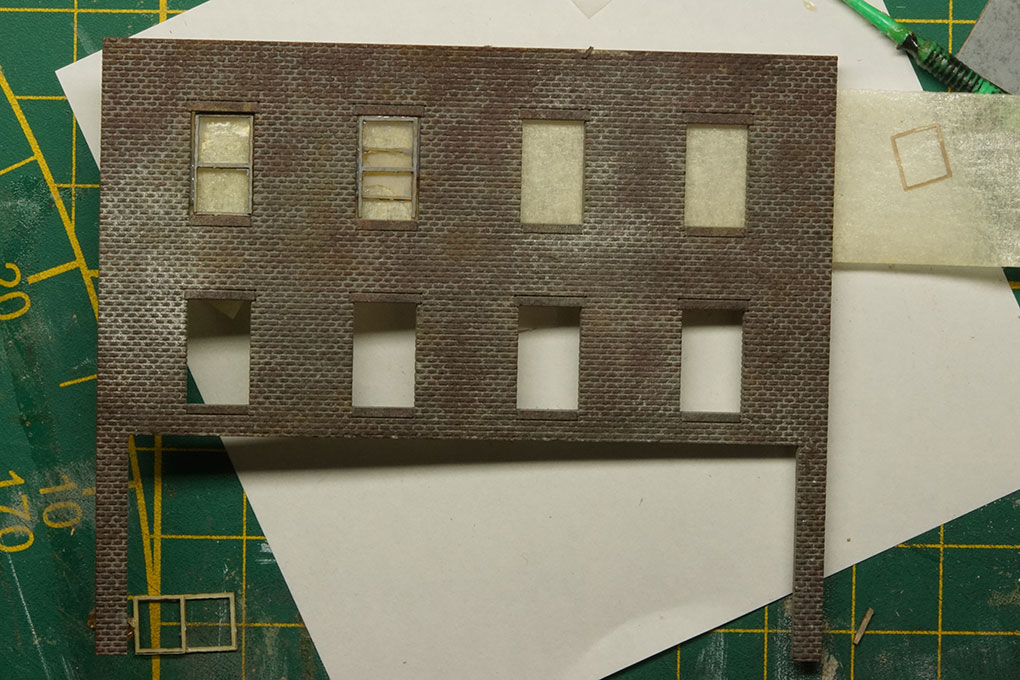 Gluing the windows in place , holding them with tape , the tape is not very sticky so it can be easily removed afterwards.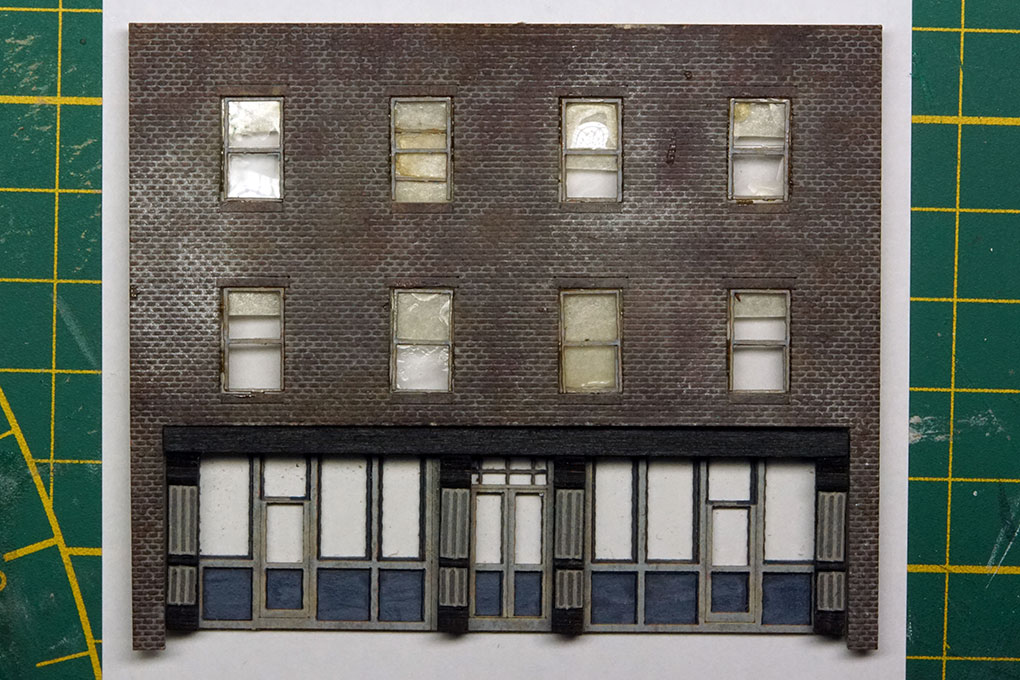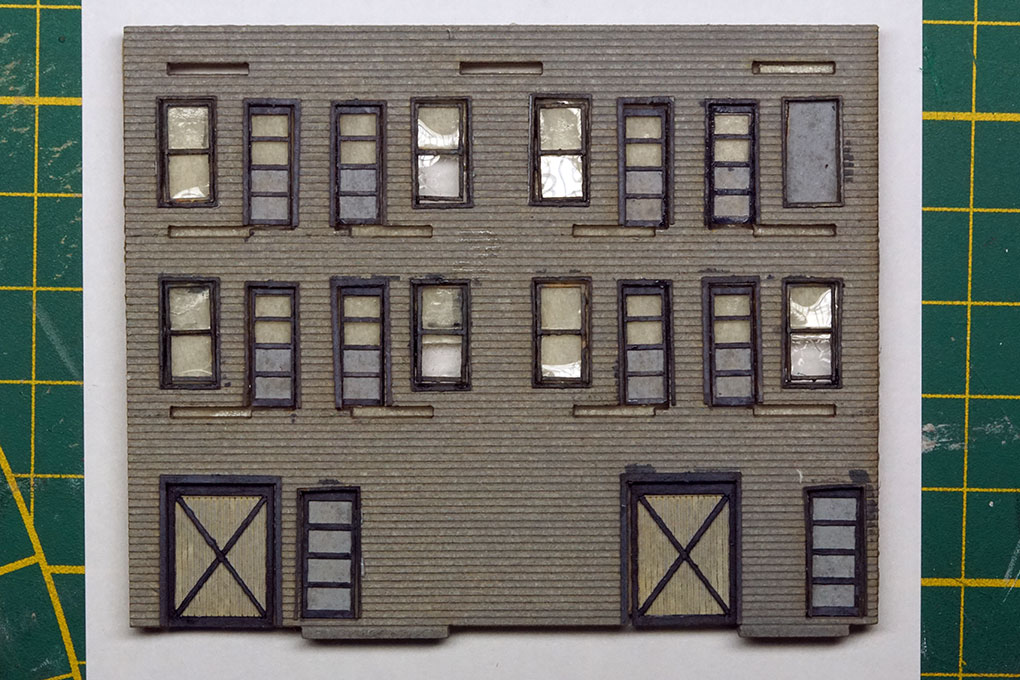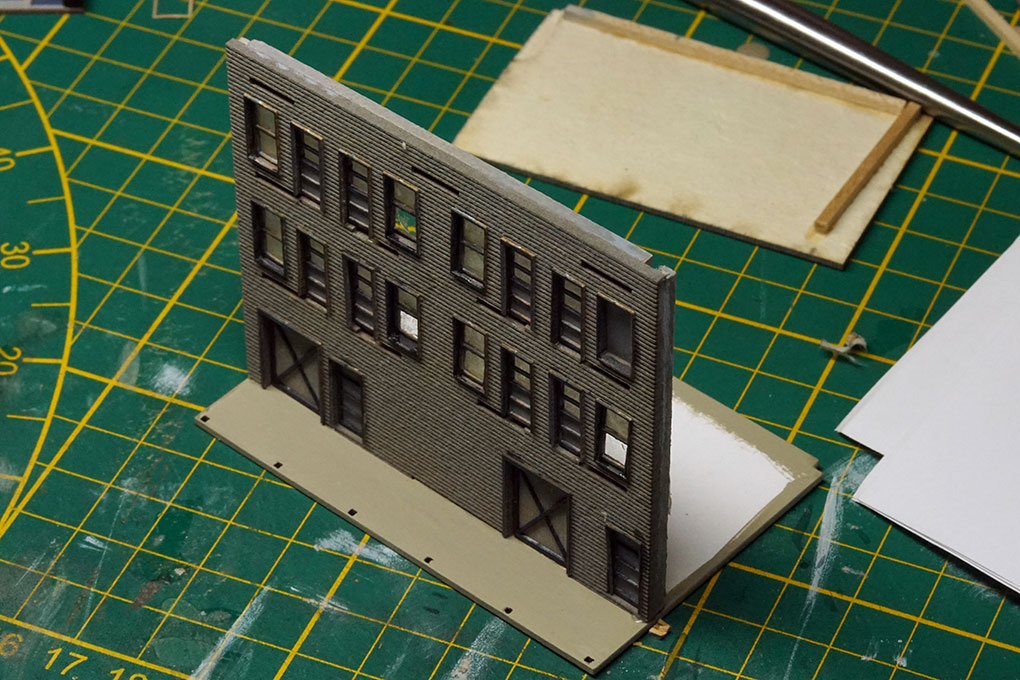 Building the walls , using square blocks .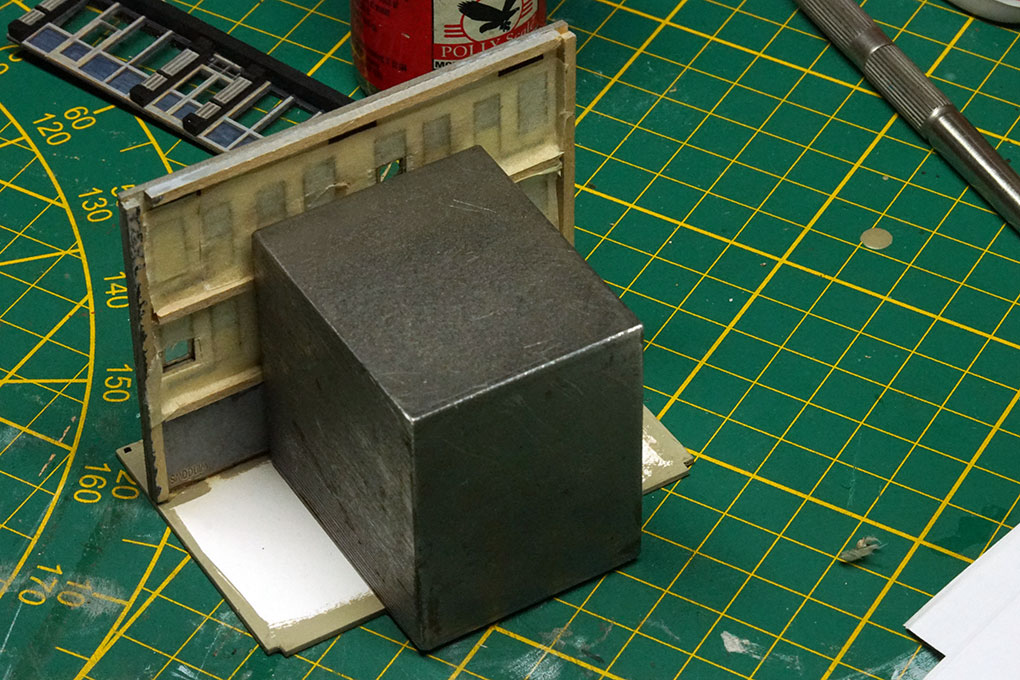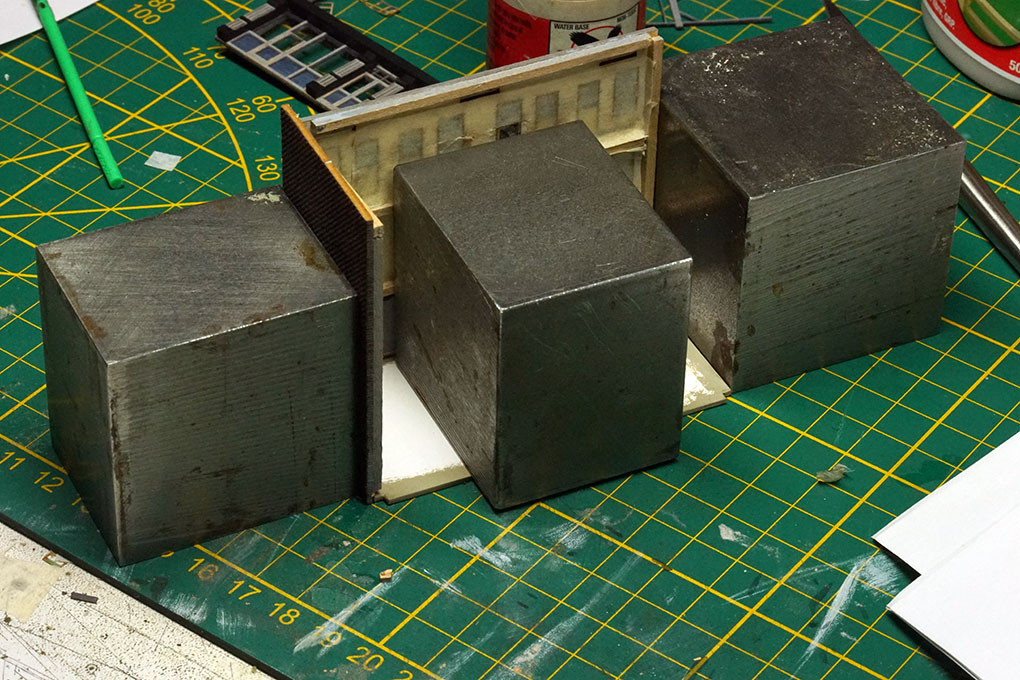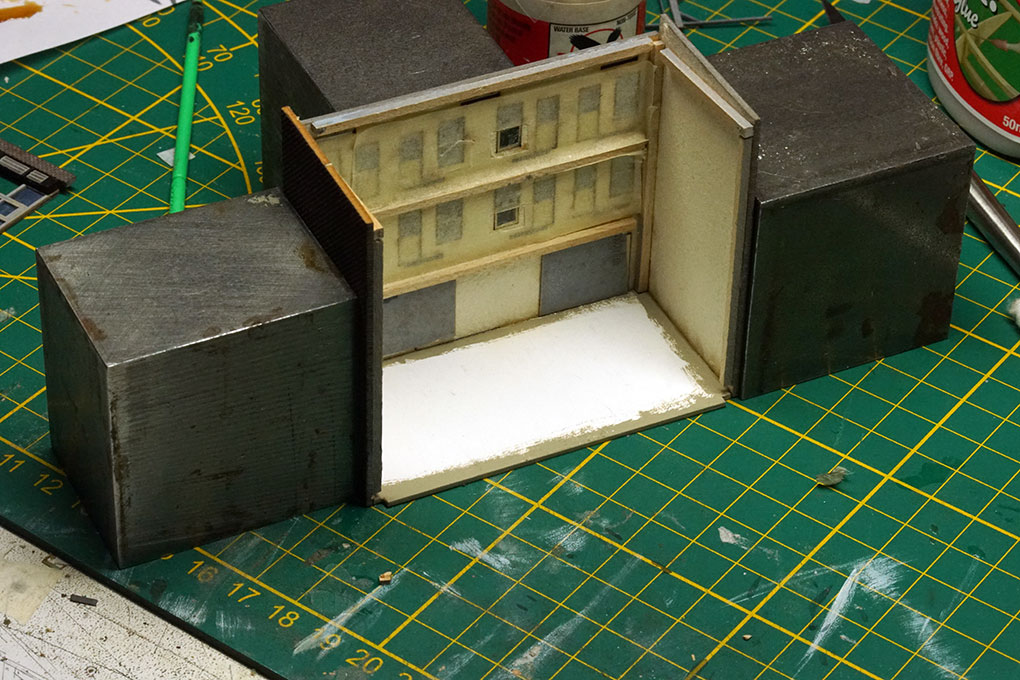 And miniature clamps.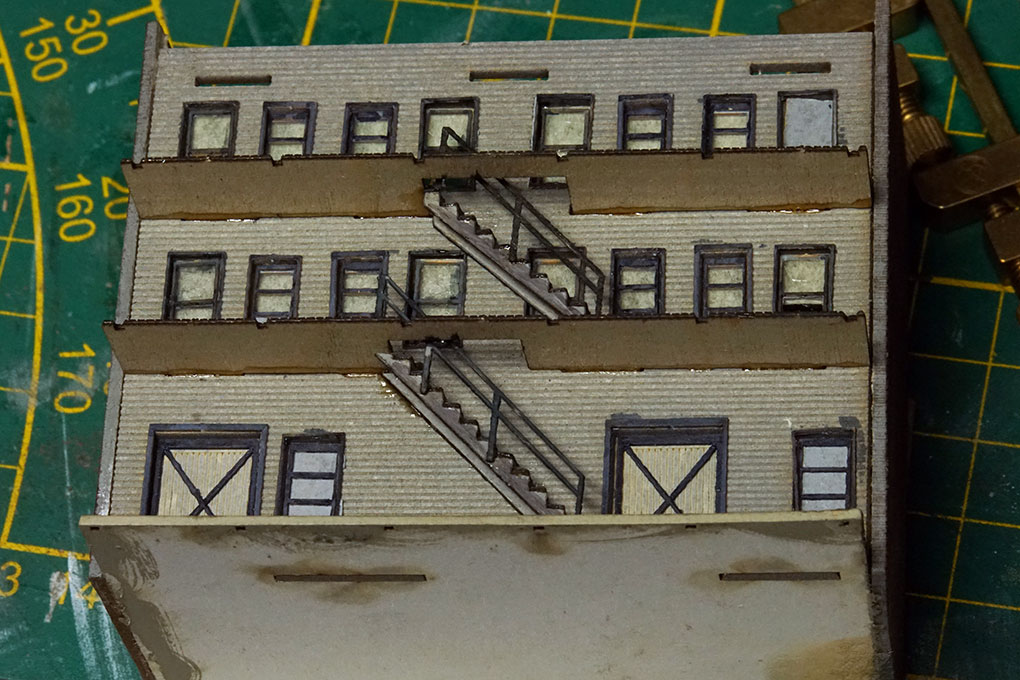 Then building stairs , my most dreaded part of any building that has them.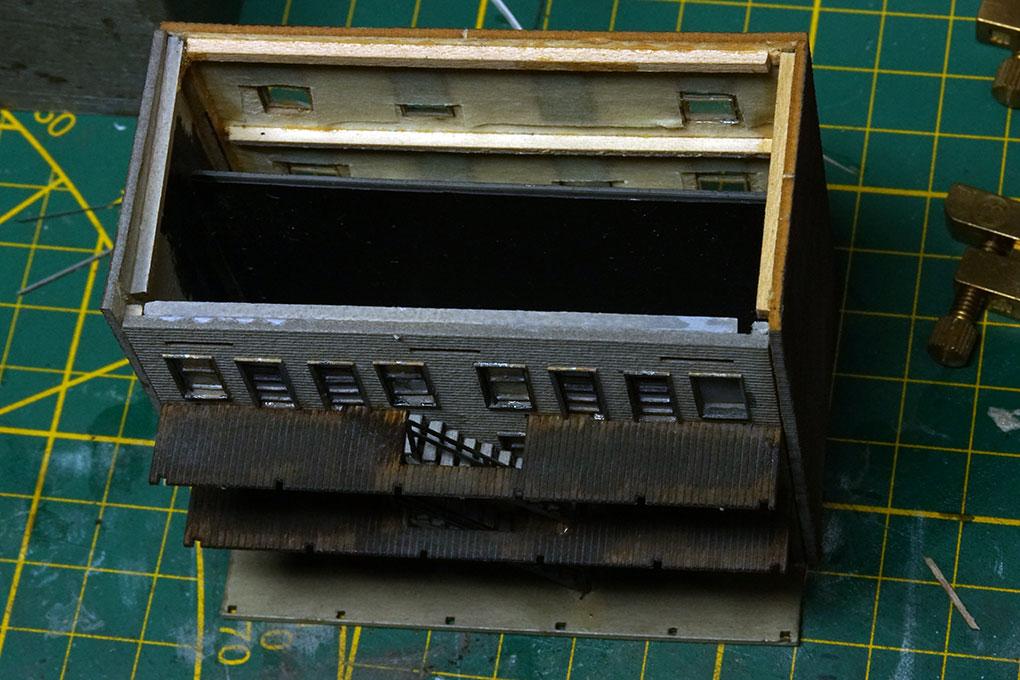 Weathered the floors.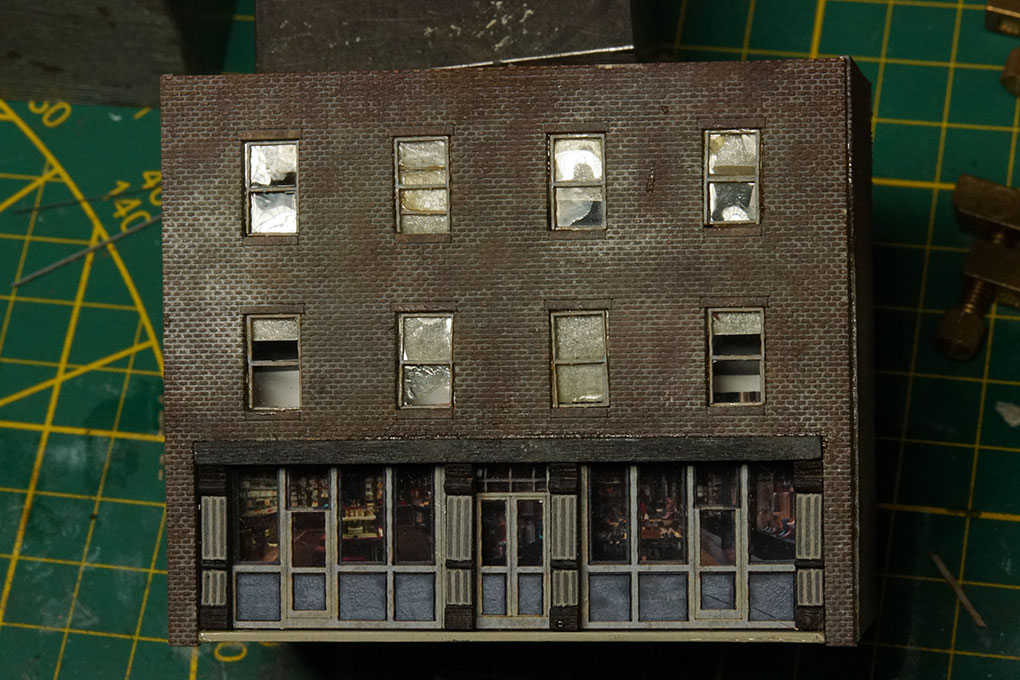 Some photo's as interior.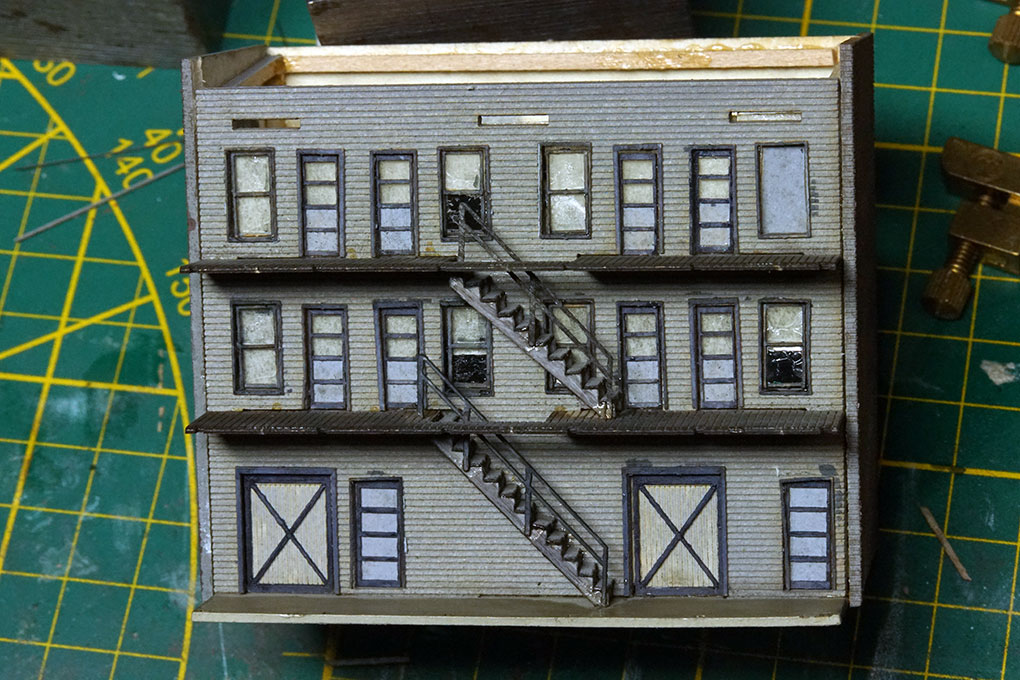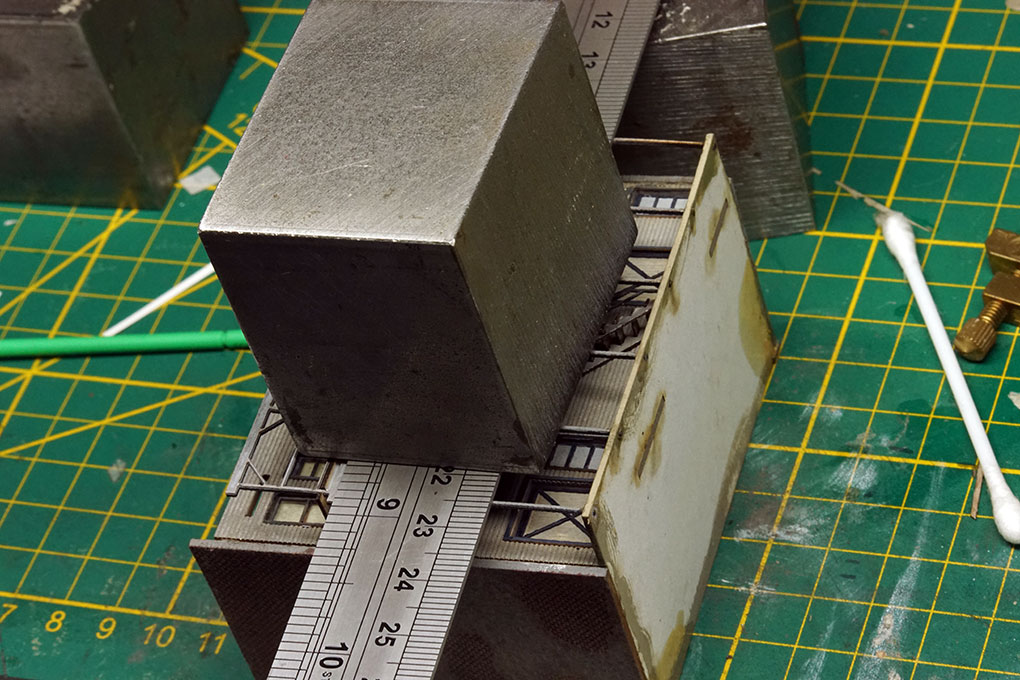 Placing the balustrade.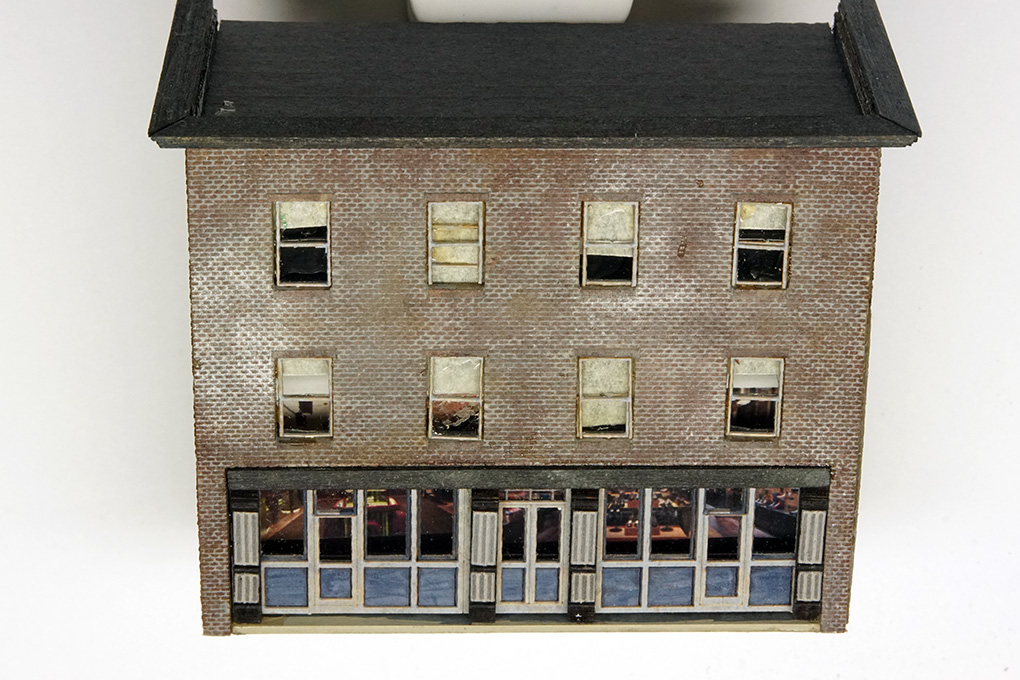 Did the trim for the roof , built up out of 3 parts of 3 parts each.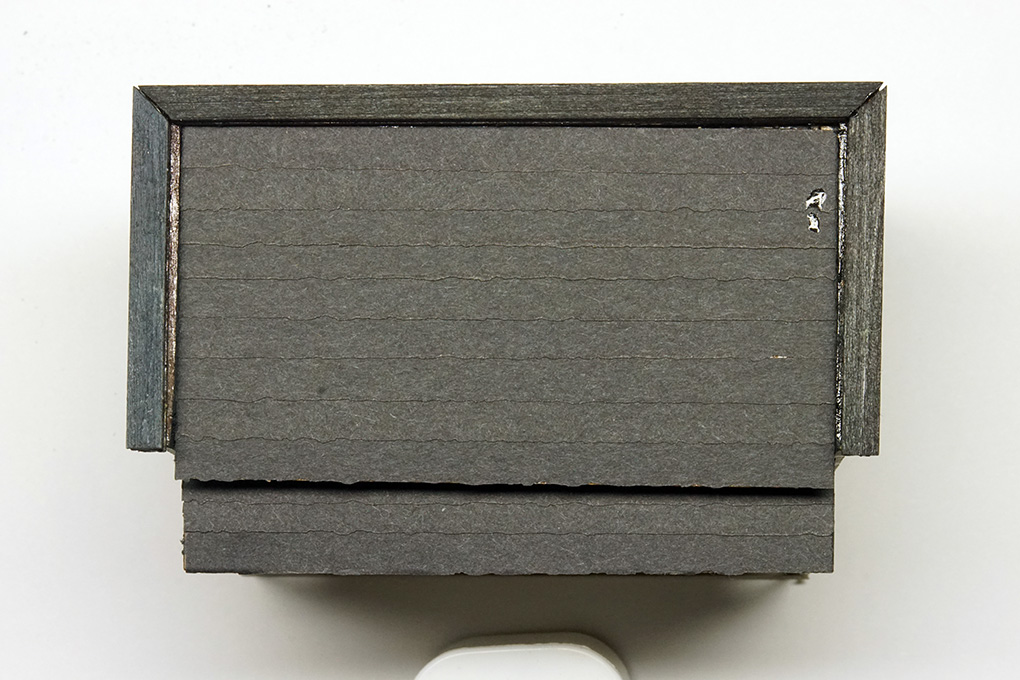 Roofing done , tar paper provided in kit.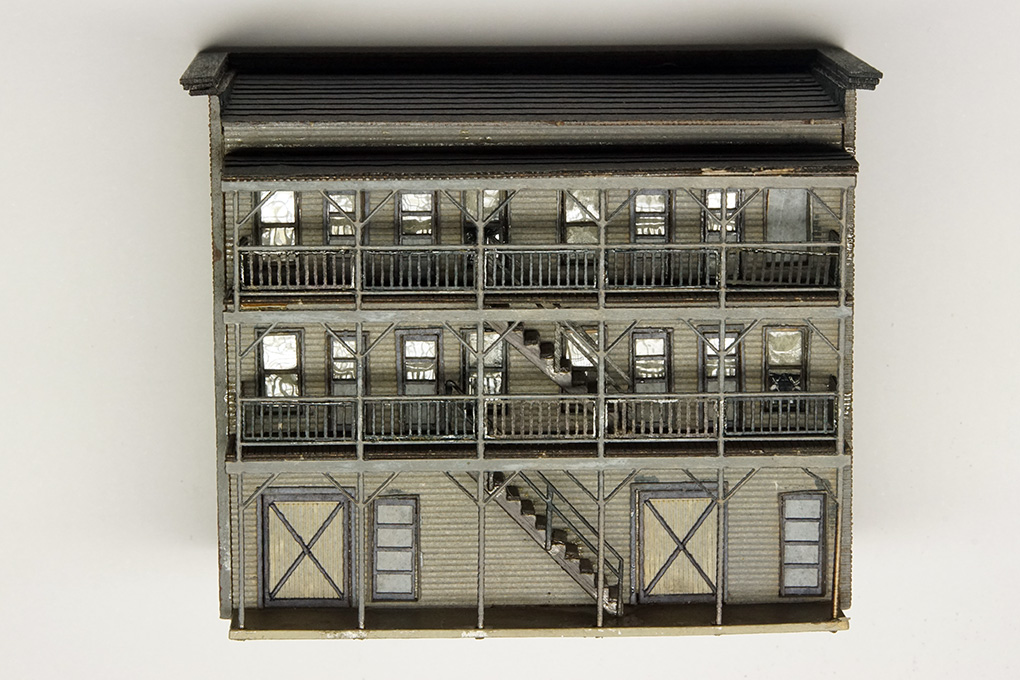 Overview of backside balconies and stairs.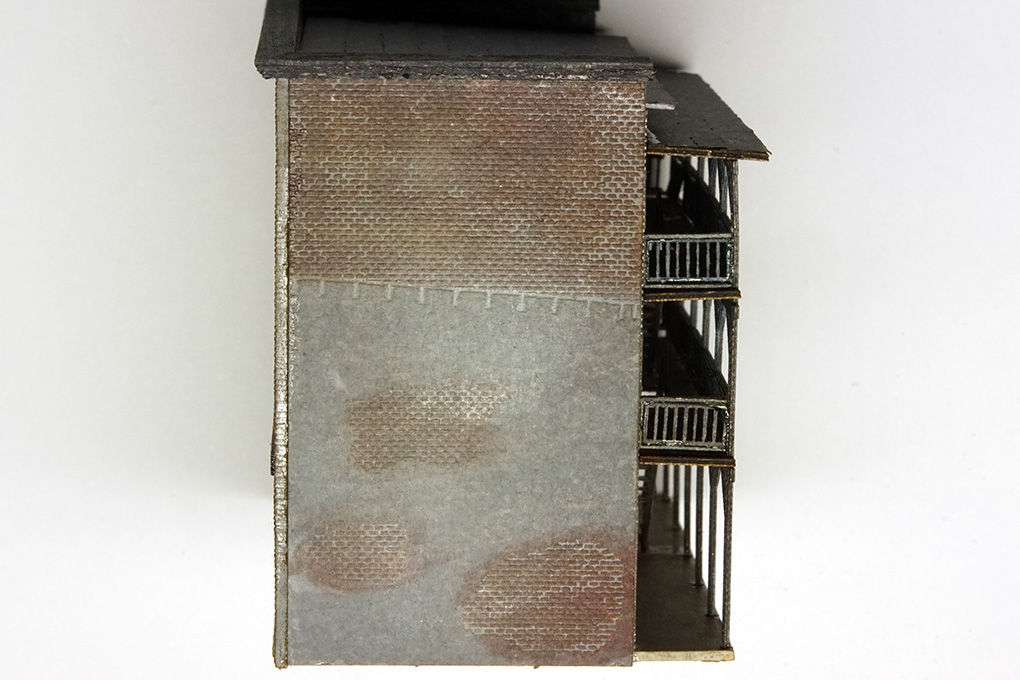 Side with stucco and bricks.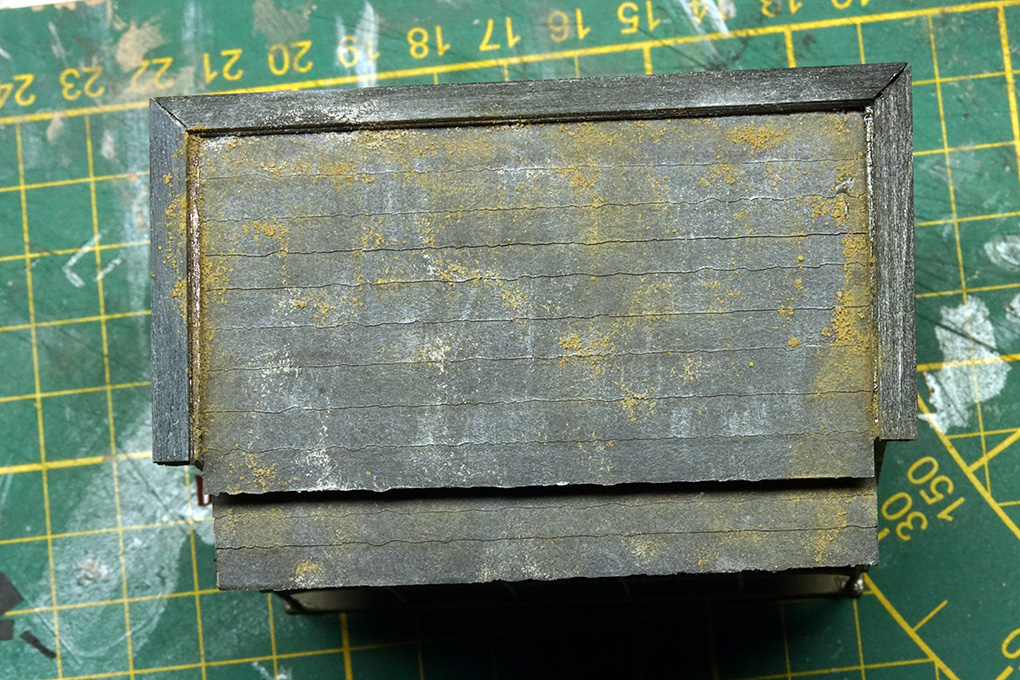 Roof with first weathering with powders, sprayed it with dullcoat , we'll see what it looks like after , will probably need more weathering because the dullcoat fades a lot of the powders.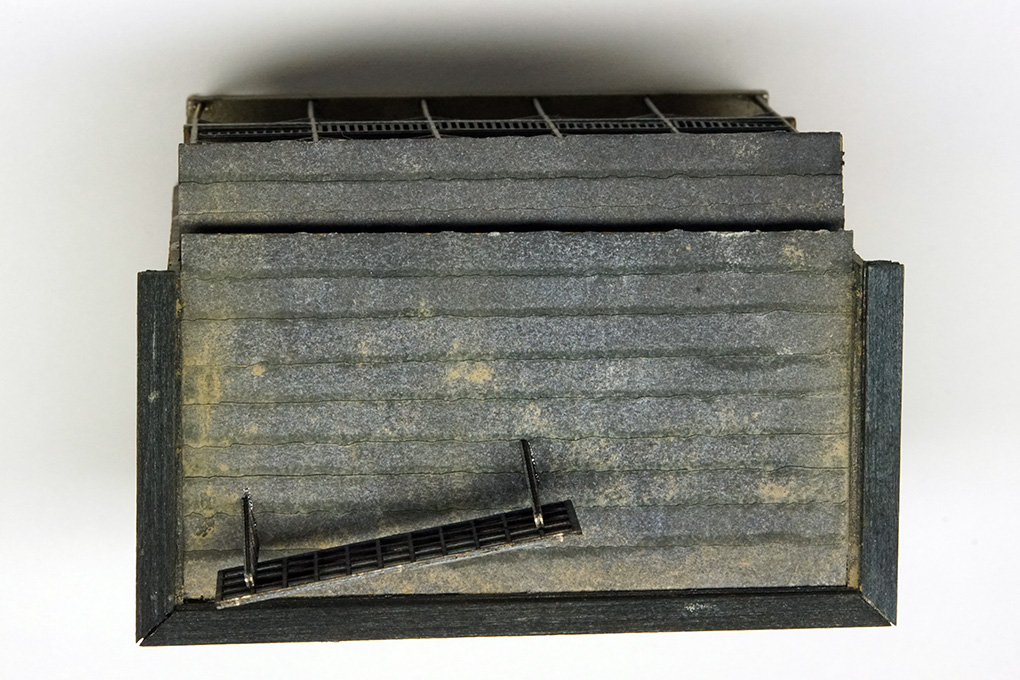 Final photo's before install on my layout.