3 Bridges Area
I have a scene where the Rock Island gets crossed by 3 bridges. I hadn't done the benchwork here yet.
I built the benchwork same as the rest of the room , then lowered a double track part.
Next I will place foam on top and then start building the abuttments
Foam on benchwork abbutments and bridges in place to fit.
Different view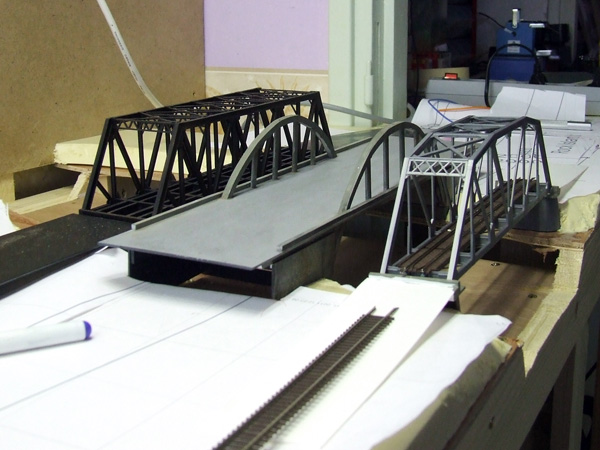 Other angle
Filled the gaps between the benchwork and foam with paper and then covered with plaster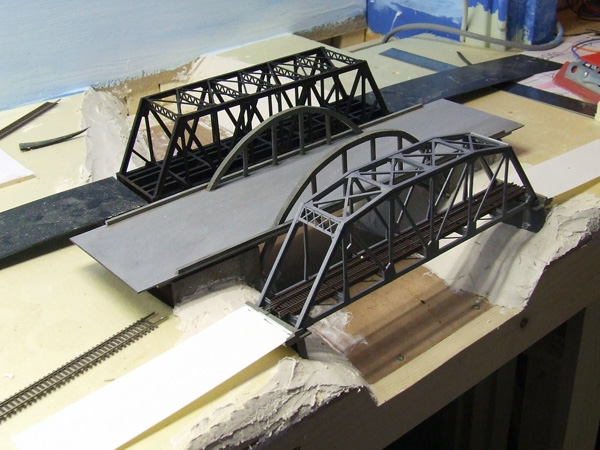 Different view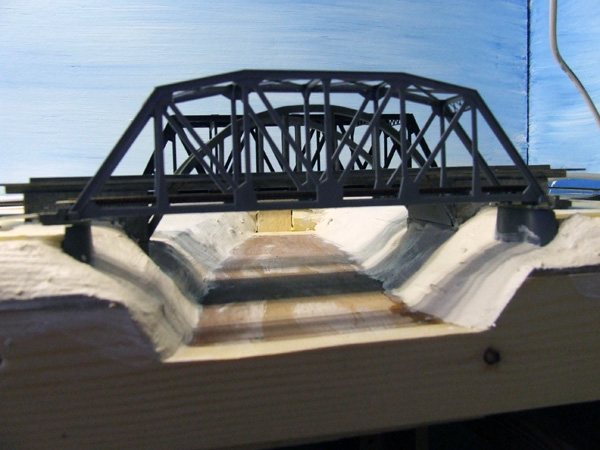 Plaster smoothed with wet brush.